Students in Forensics have been studying the properties of blood and the spatter patterns they can leave, and how forensic scientists use them to recreate crime scenes. In this activity students are looking at how blood drop sizes change when the height they fall from changes.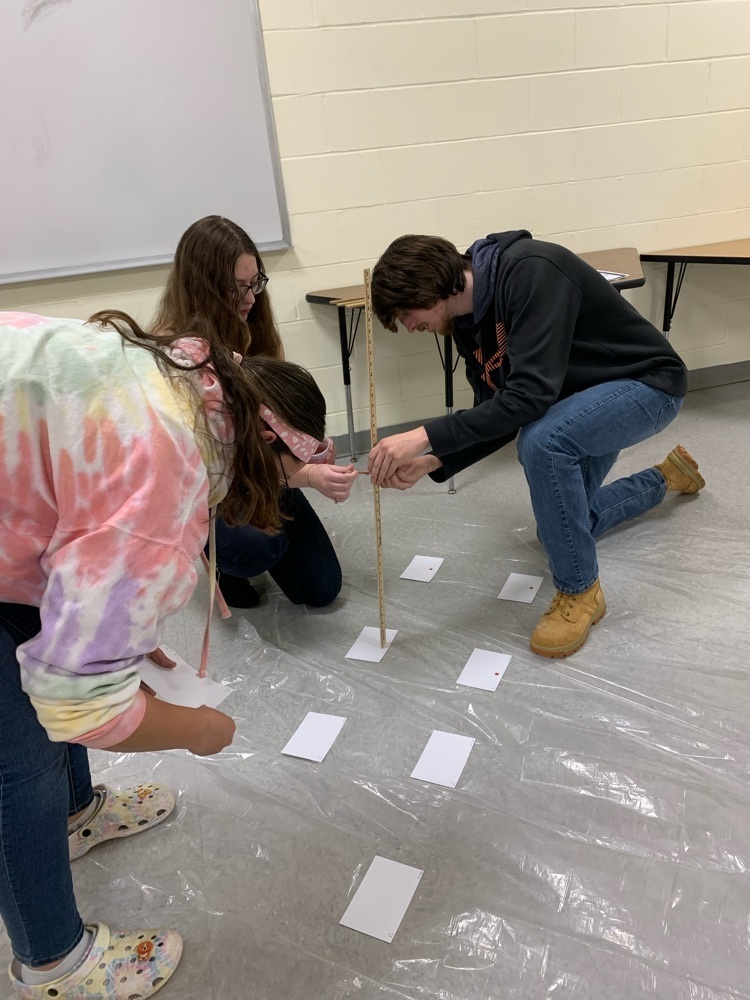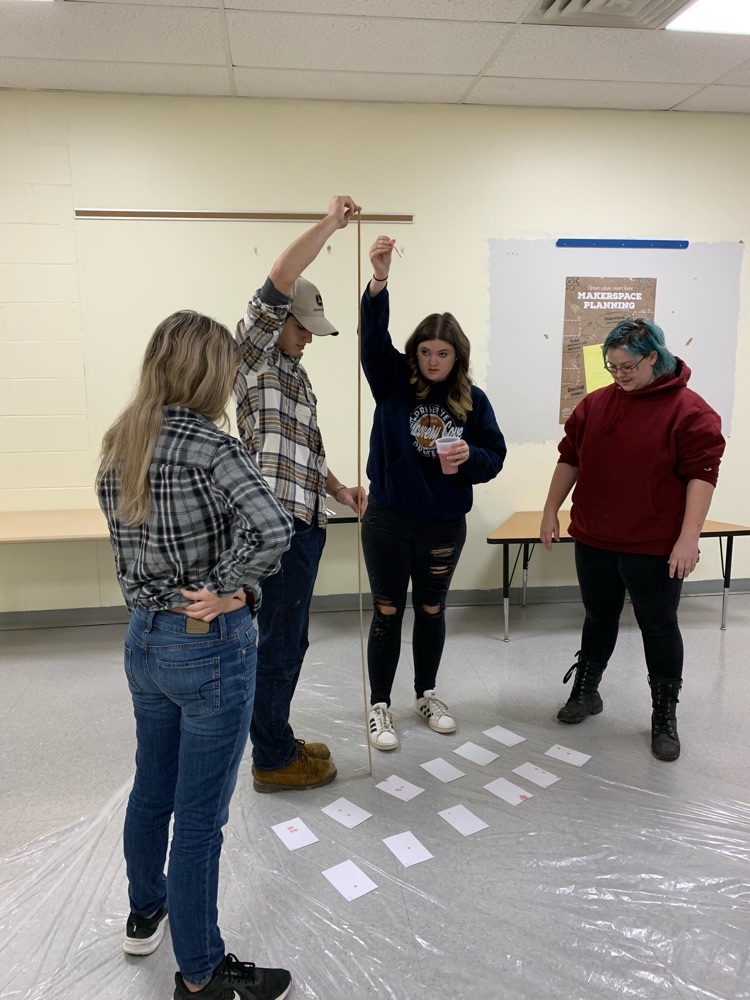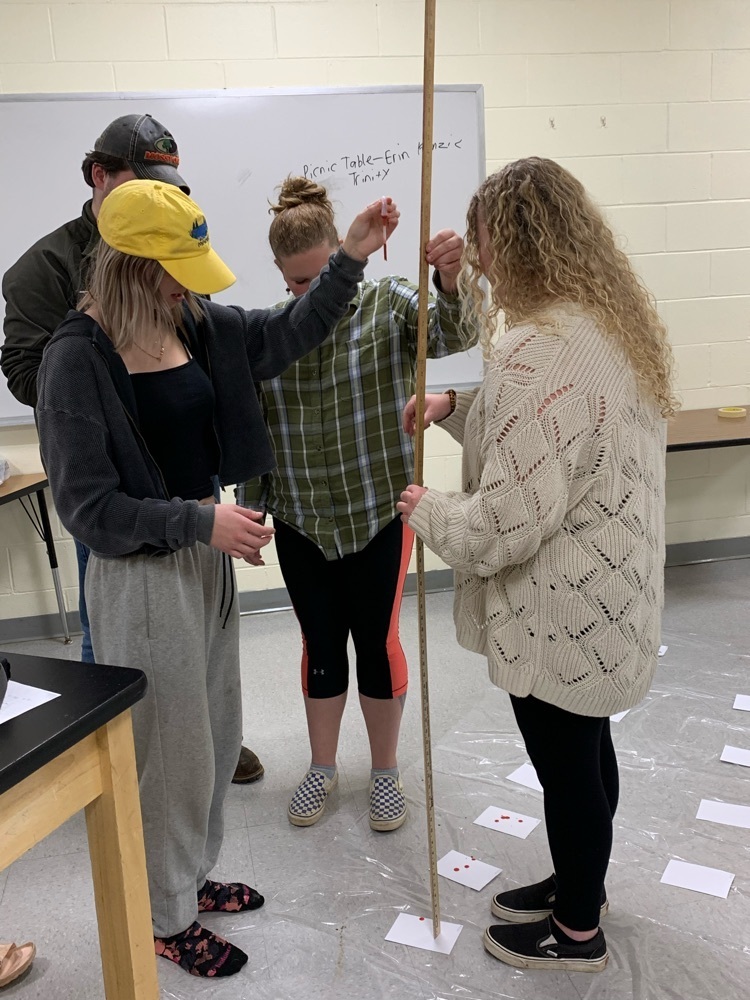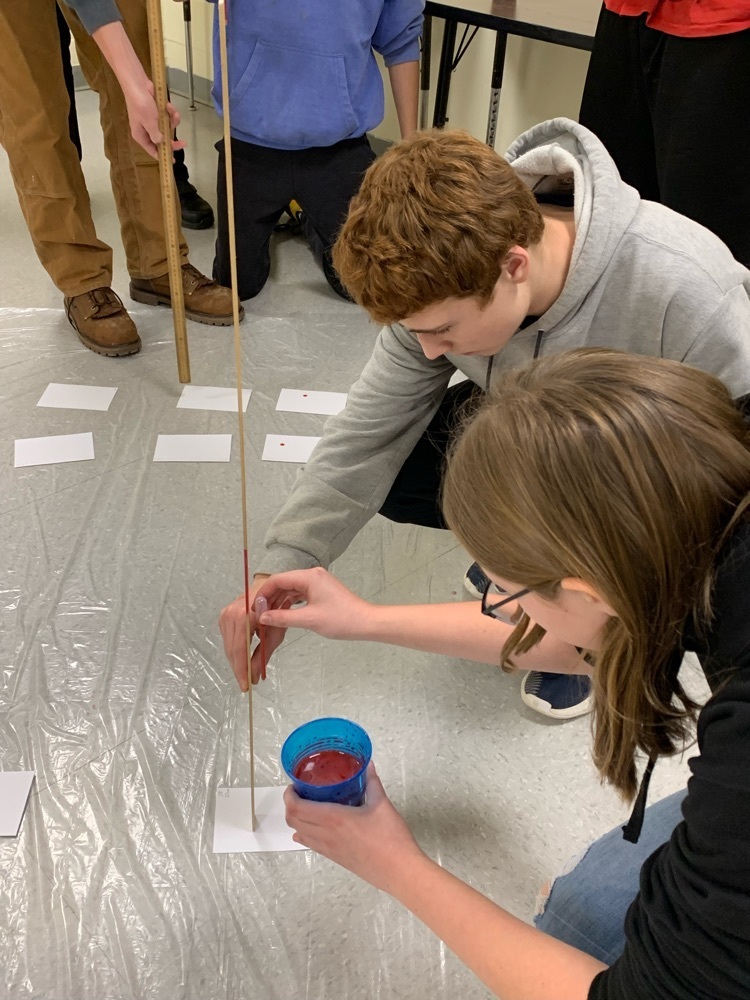 November 1st, Day of the Dead or as we call it in Spanish class, Día de los Muertos was a wonderful day of decorating, sharing stories, and having a Mexican meal catered by Flatlander's Catering, a local business. Our students filled their plates with Mexican food such as: chimichangas, tamales, arroz con pollo (rice with chicken), frijoles negros (black beans), carnitas tacos, and for dessert, flan. For many, it was the first time experiencing those flavors and textures, which is a brave thing to do! Some loved the new flavors and others noticed how important texture is in our food. A big "Muchas Gracias" to the KMHS community, Flatlander's (Christine, Christine, and Carlyn) and all of the students who participated in this event!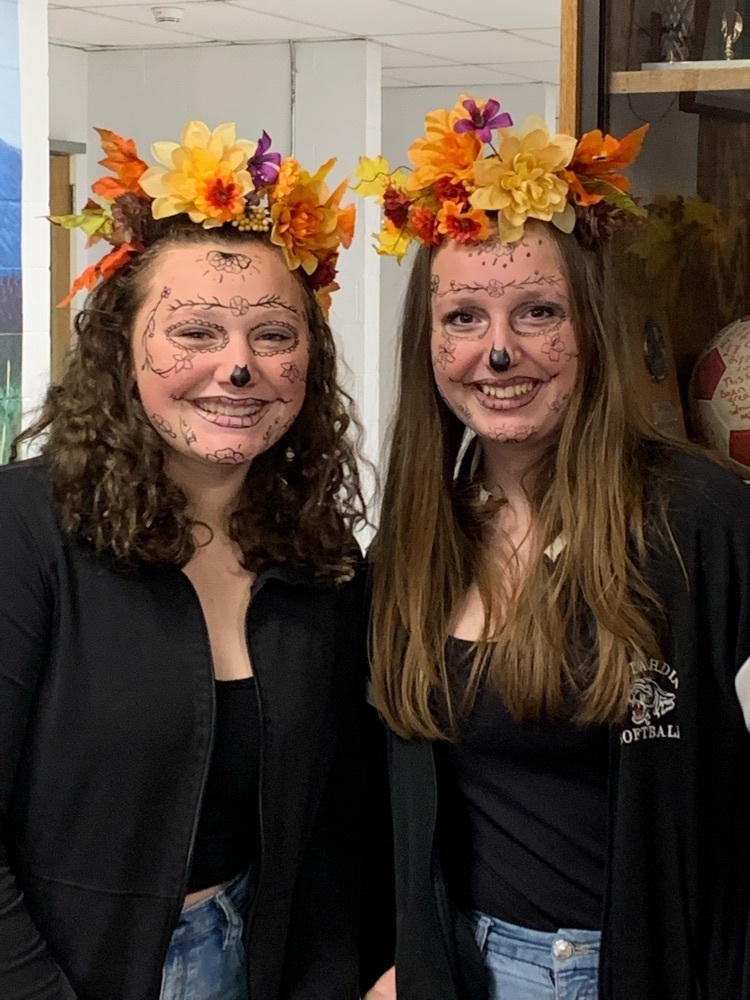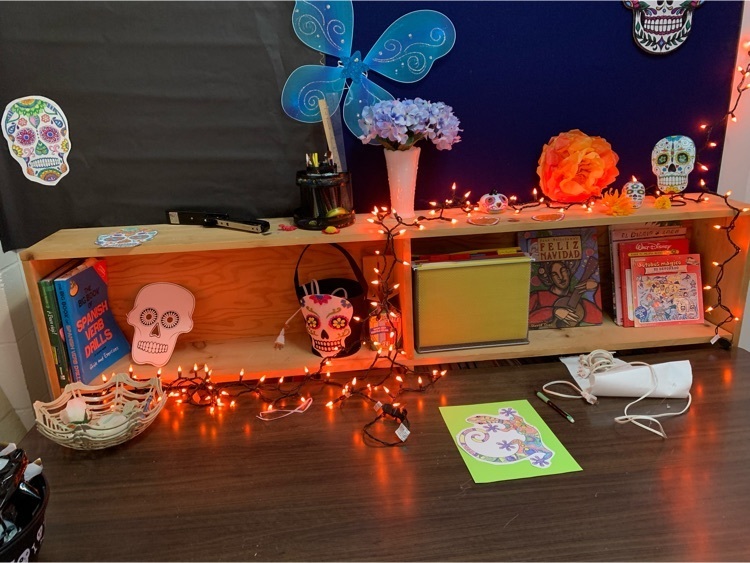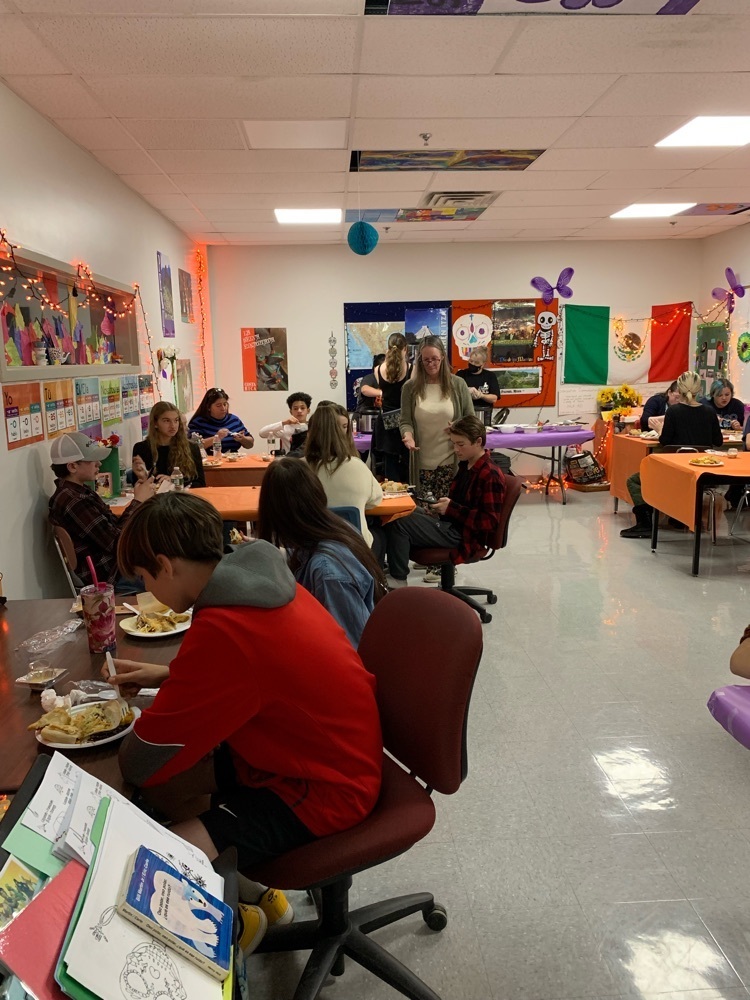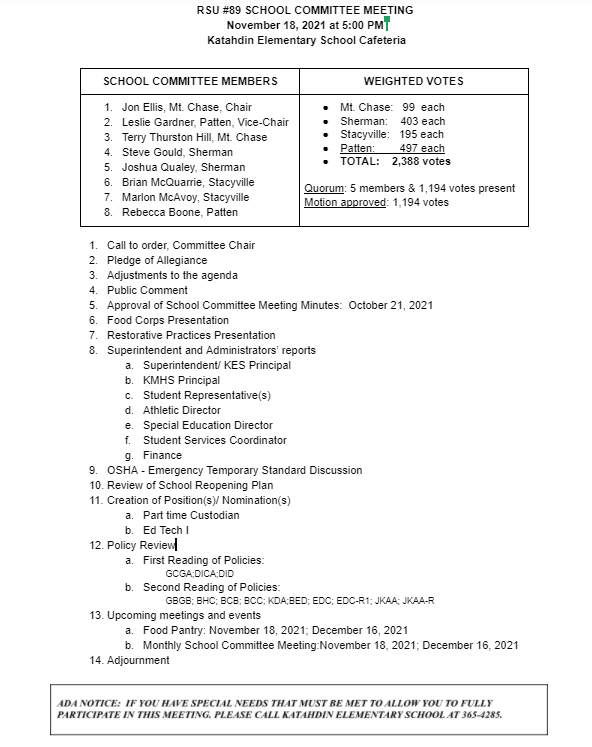 Mrs. McLaughlin's 5th grade class enjoyed an incredible learning experience with our KWW friends! They discussed the most essential items to take if you were to be spending some time exploring the woods and what you may need essential to survival, just like our favorite story of a local named Don Fendler who was forced to survive on one of our most beautiful and challenging mountains in Maine. The kids got to explore the land Don Fendler was eventually rescued on after his 9-day survival adventure of his own. They talked about the importance of an appropriate shelter and how a good shelter increases your chances to survive in the wilderness. The last part of the day was dedicated to the 5th graders learning how to create their own fires using cotton balls and nothing more than a spark from a ferro rod. They discussed the best materials to use even when you find your surroundings to be quite wet. It was a great learning experience, and they can't wait to revisit in the spring! #wearekatahdin #katahdinstrong #outdoorlearning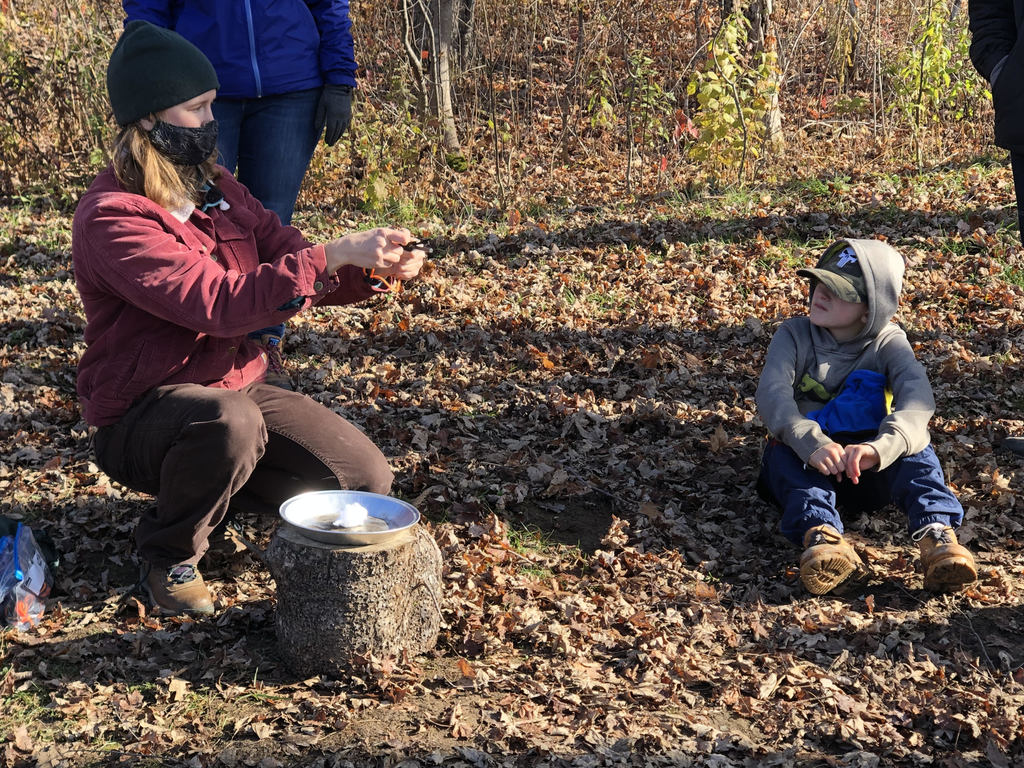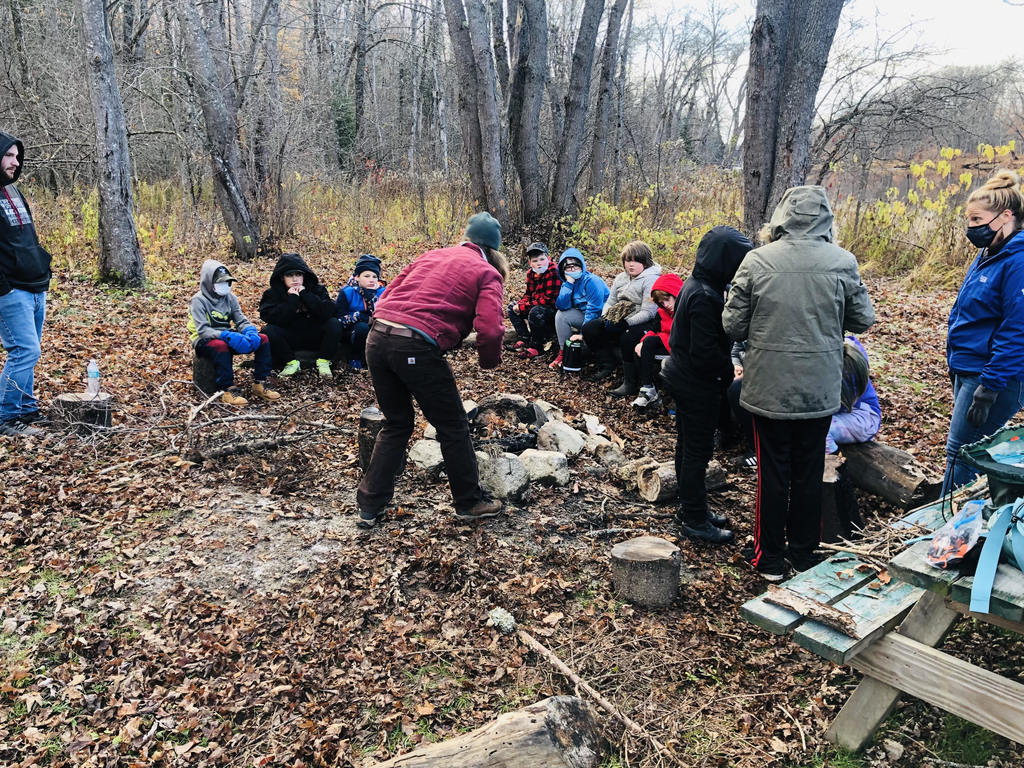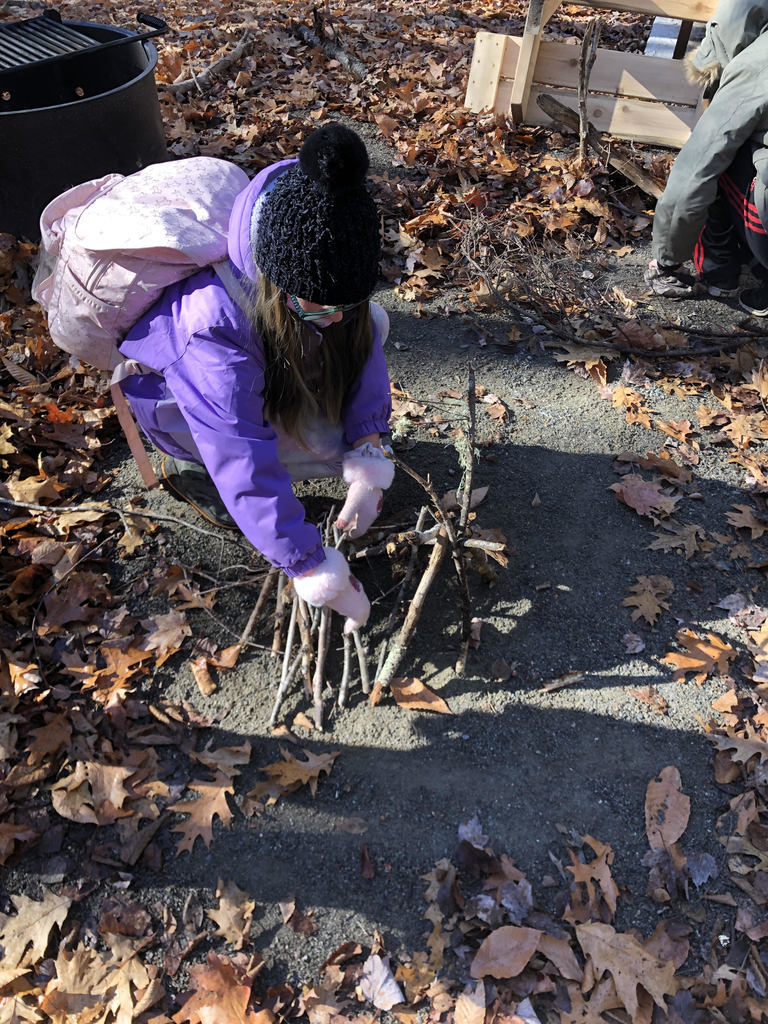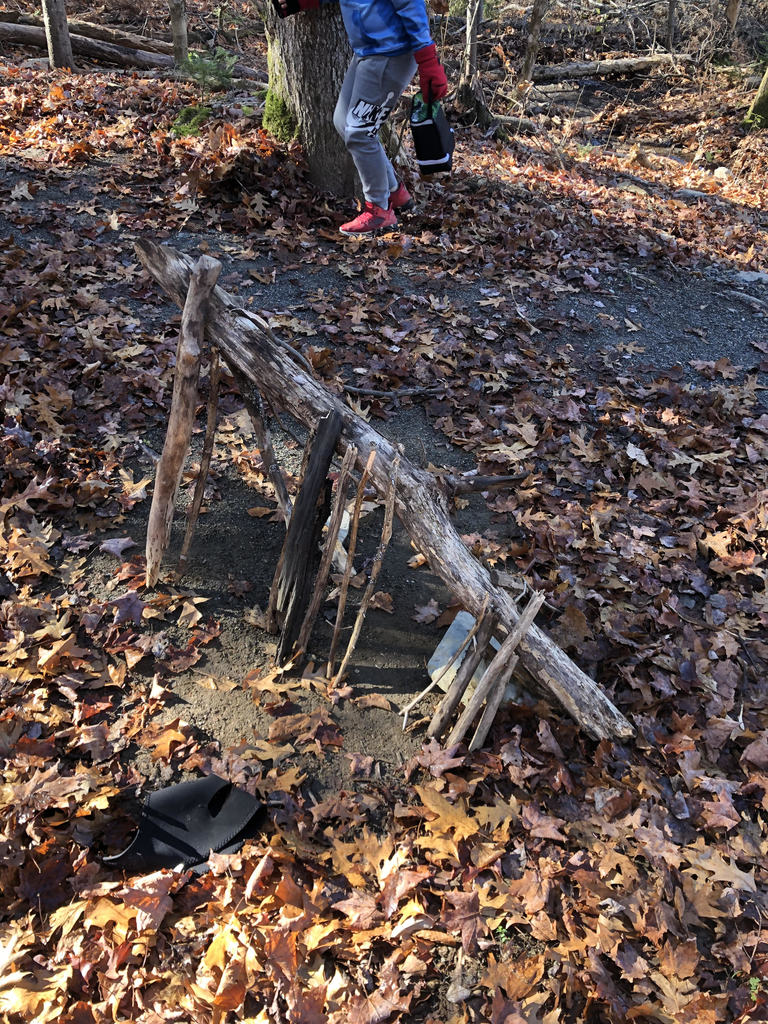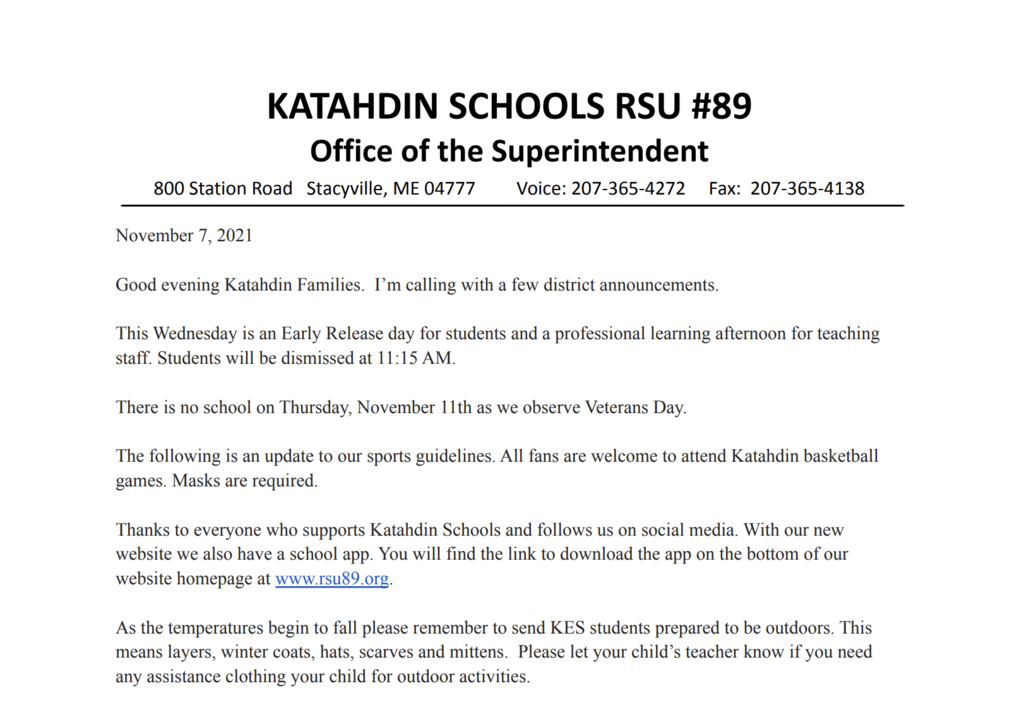 Miss Sirois' grade 4 scientists are learning about how weather creates erosion! #wearekatahdin #katahdinstrong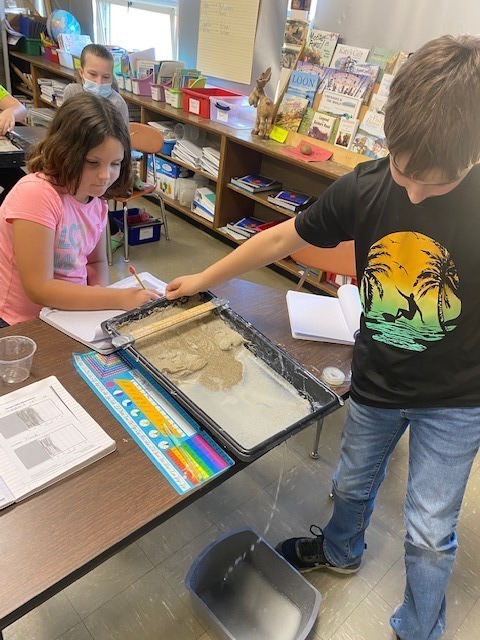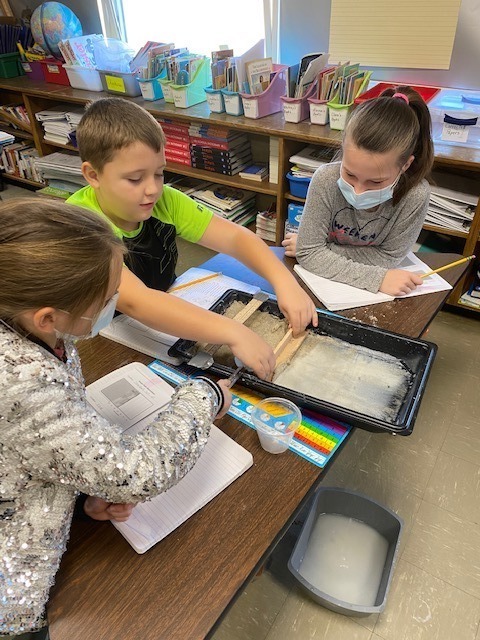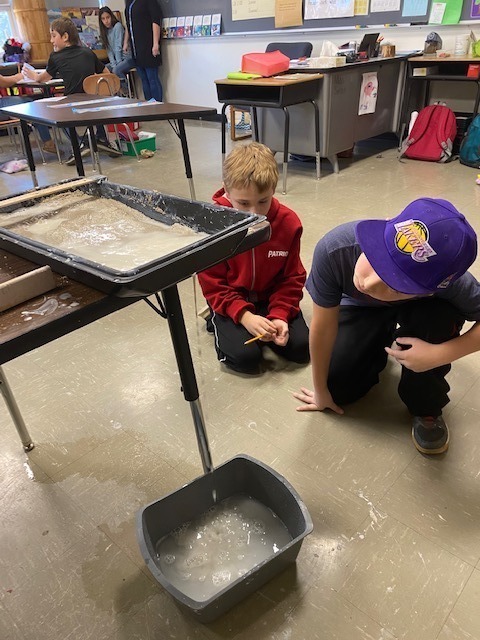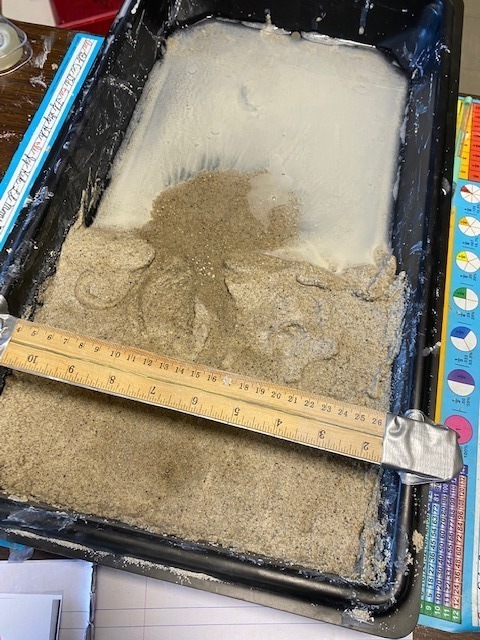 Daily attendance at school is an essential factor in achieving academic success. In compliance with Maine State Law, "Every child between his or her 7th & 17th birthday will attend a public day school during the time it is in session." The parent and the family have the primary responsibility for regular attendance. RSU 89 has a complete policy on the website. This post is about extended absences for things other than sickness. There is a form to be filled out by the parents or guardian and signed by each teacher the student has for classes. We value family time and see family vacations as learning opportunities but there is a responsibility for each student to complete all missed work. As you know Kathy calls for each student who misses a day because we track excused and unexcused absences daily. Makeup policies align with the absence being excused or not. Please help us by 1. calling the office each day your child is out and provide a reason 2. Follow up with your student to ensure missed work is done in a timely manner 4. Understand that classroom conversations, lab experiences and other " in the moment " experiences are missed and not able to replicate. That can result in lower that anticipated grades for some. For future use see below. You can find this form under documents on the website.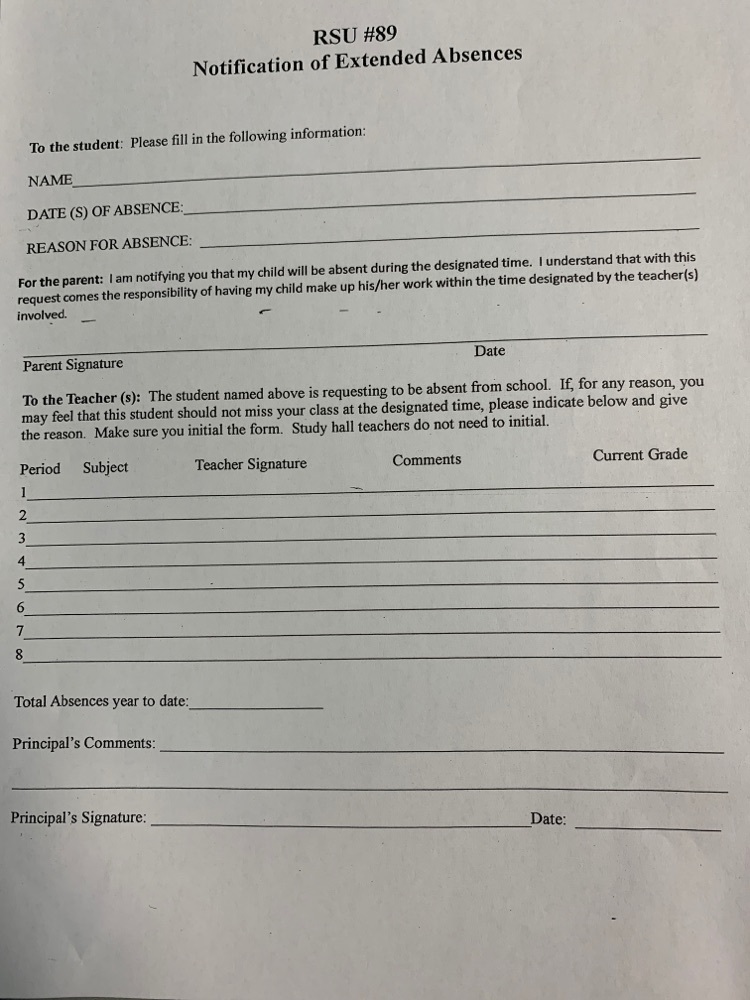 In Bio 101 (college course) Human Biology students are dissecting to make comparisons between other creatures and the human body. To date they have dissected starfish, crayfish, frog, and this post will share the dissection of a squid. Future dissections will include turtles, birds, shark, earth worms , rats and more. Organs to dissect will include brain, heart, kidney, eye and more. Students dissect samples of species so they can compare the anatomy animals V humans. Are they similar? Different? While doing this they are increasing their vocabulary and expanding thinking about the function of the body.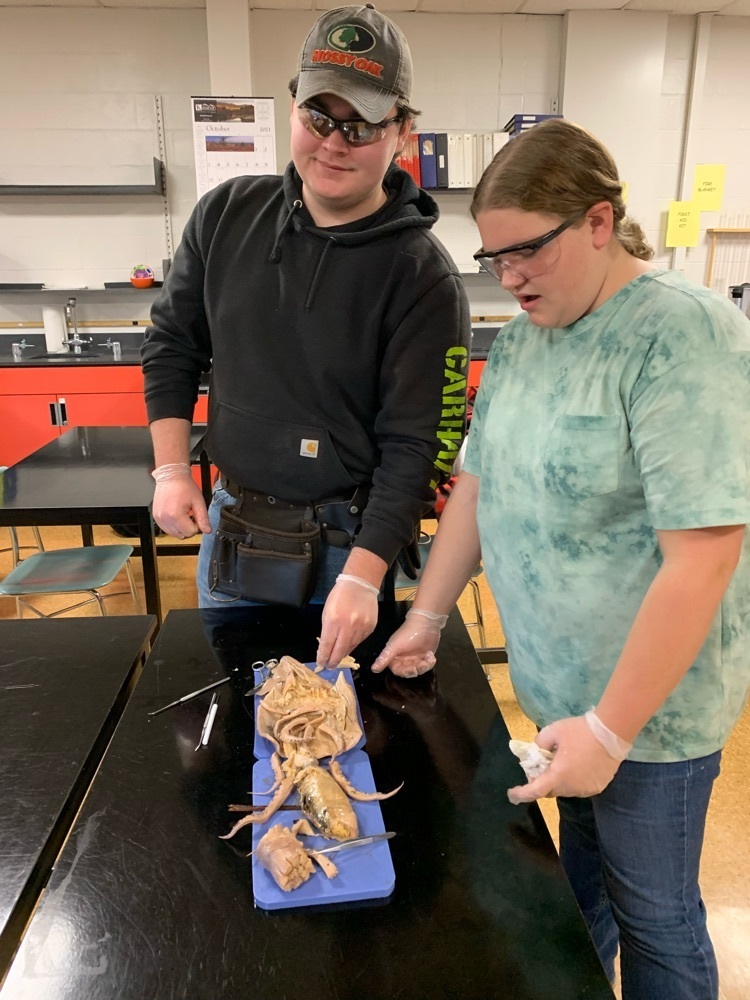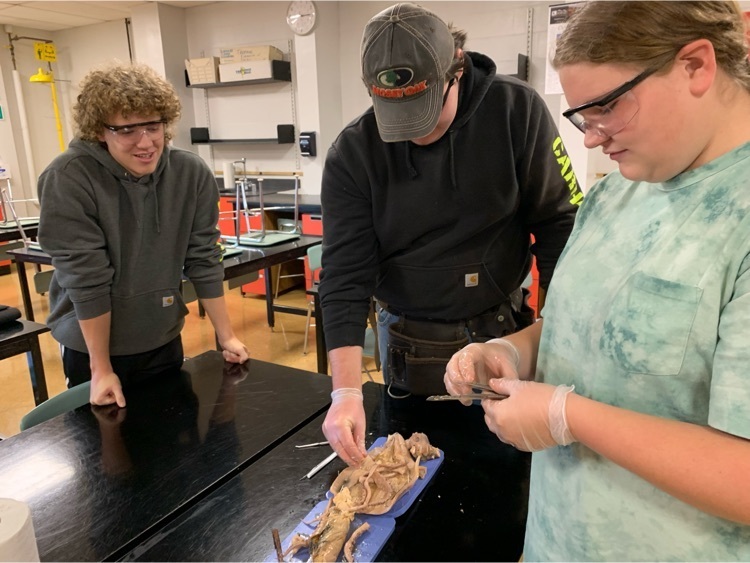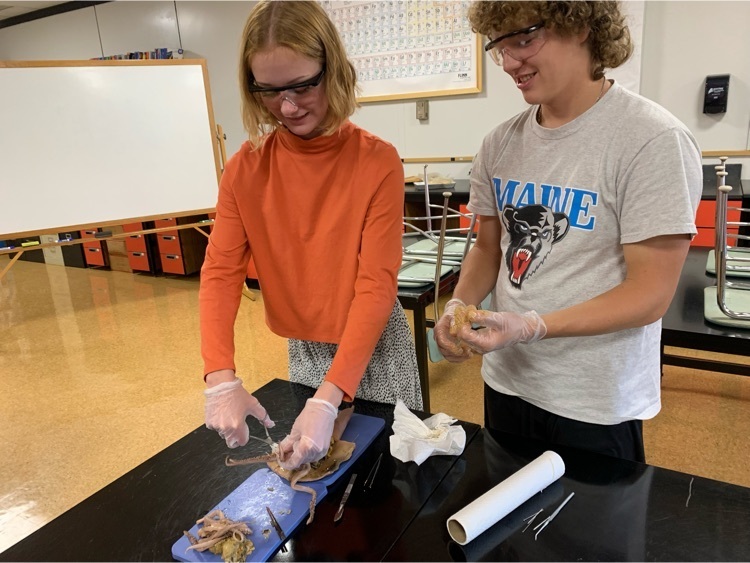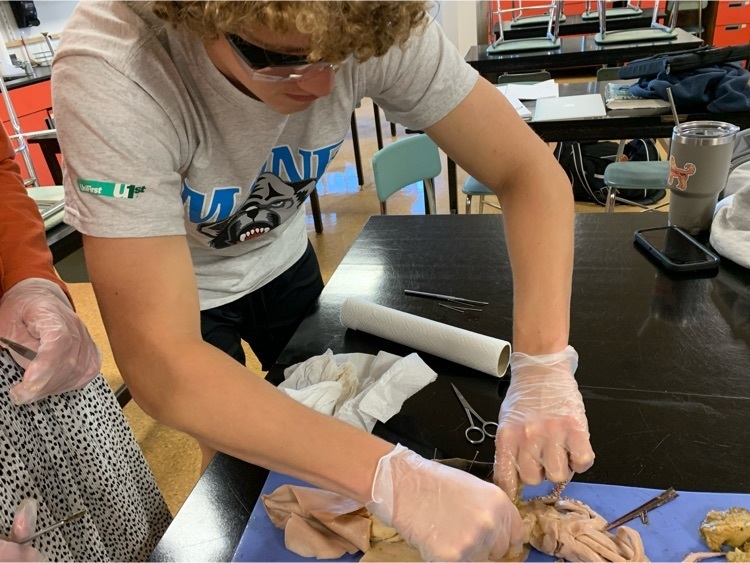 As you know , high school students are required to complete two STEM fair projects as part of the graduation requirements. To encourage real inquiry, students presented their STEM proposals to a team of teachers. There were 30 proposals with 25 approved. Technology allowed us to have membership from the school and from home making the process smooth for everyone. Students prepared and presented their plan, staff listened, asked questions and made suggestions. The next requirement is in the second quarter when all participants will need to show evidence of trials, preliminary issues etc…. Thanks to all who participated.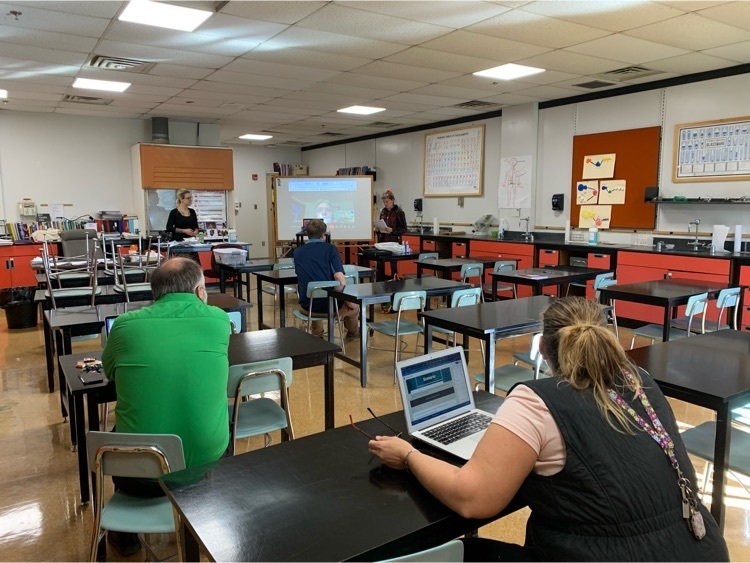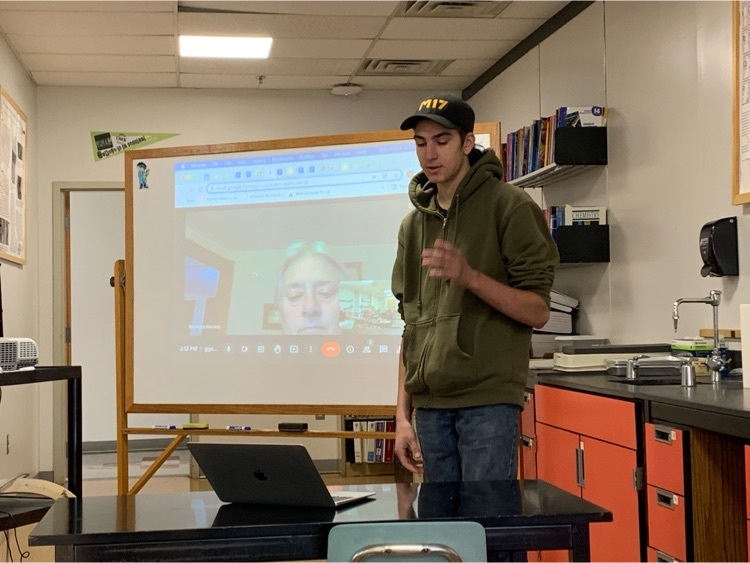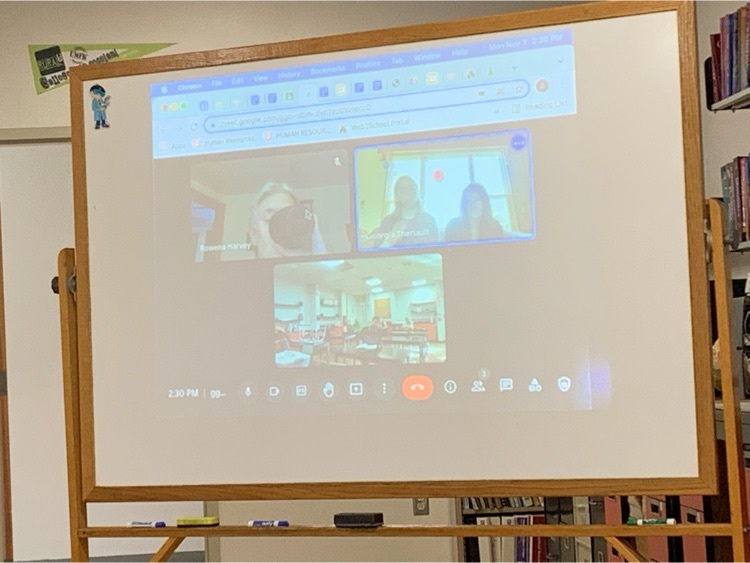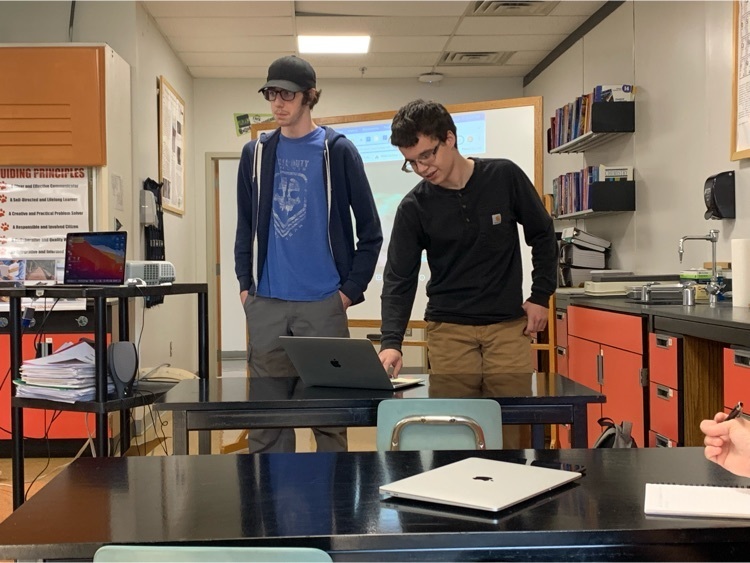 In Oceanography class today students were investigating the density of minerals to eventually predict what will happen with various densities of water. The physical properties of water are unique among liquids and are the reasons why our rivers, lakes, and oceans behave the way they do to sustain life both in the water and on land.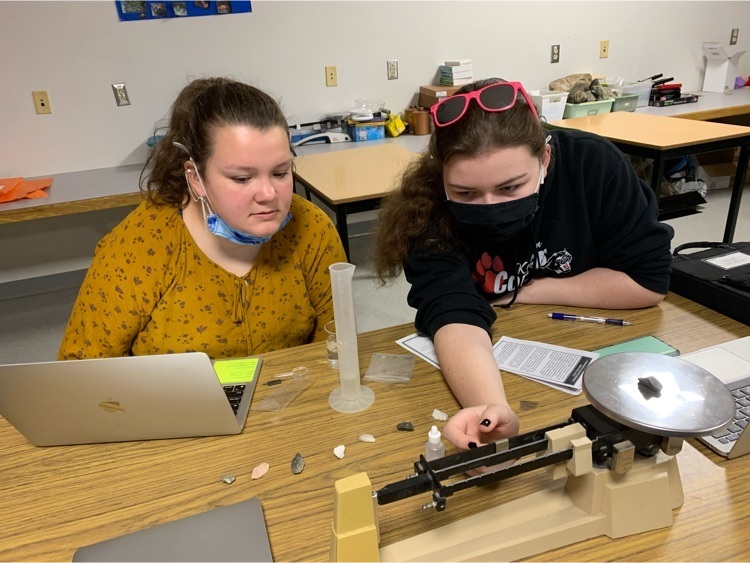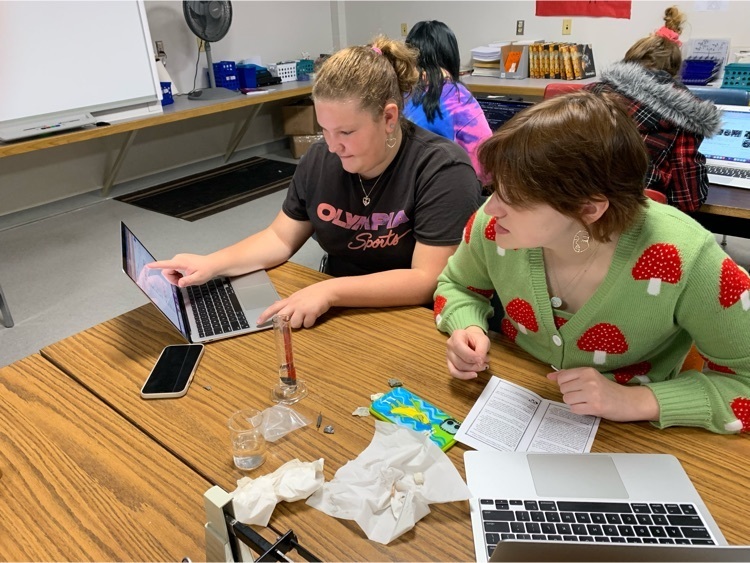 An example of a life long learner- Mrs. Hanson finished her masters on Saturday evening! Congratulations Mrs. Hanson! You are a great role model of a life long learner! Mrs. Hanson has completed her Master of Arts in Education - Curriculum and Instruction. Her objective for continuing her education is to establish her authority in the field of education by enabling her to develop instructional skills in all content areas.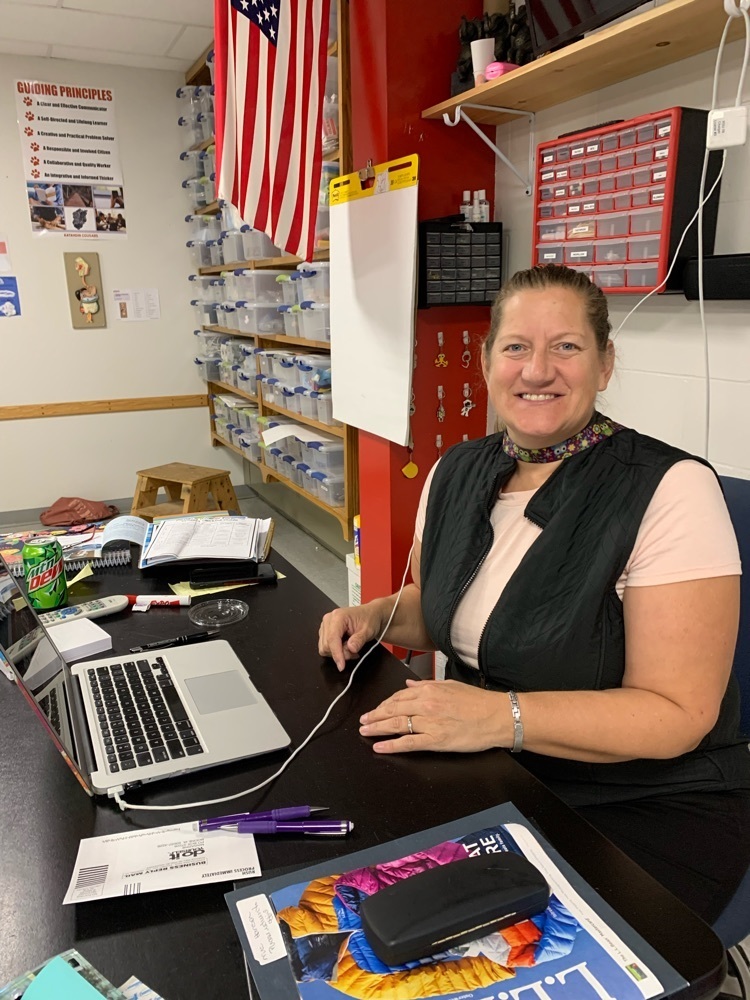 KMHS has the Booster Booth open to all students one day a month. Thanks to Mrs. Rush and Mrs. Duffy for working so hard to offer us all yummy choices! The proceeds go to the senior class for scholarships!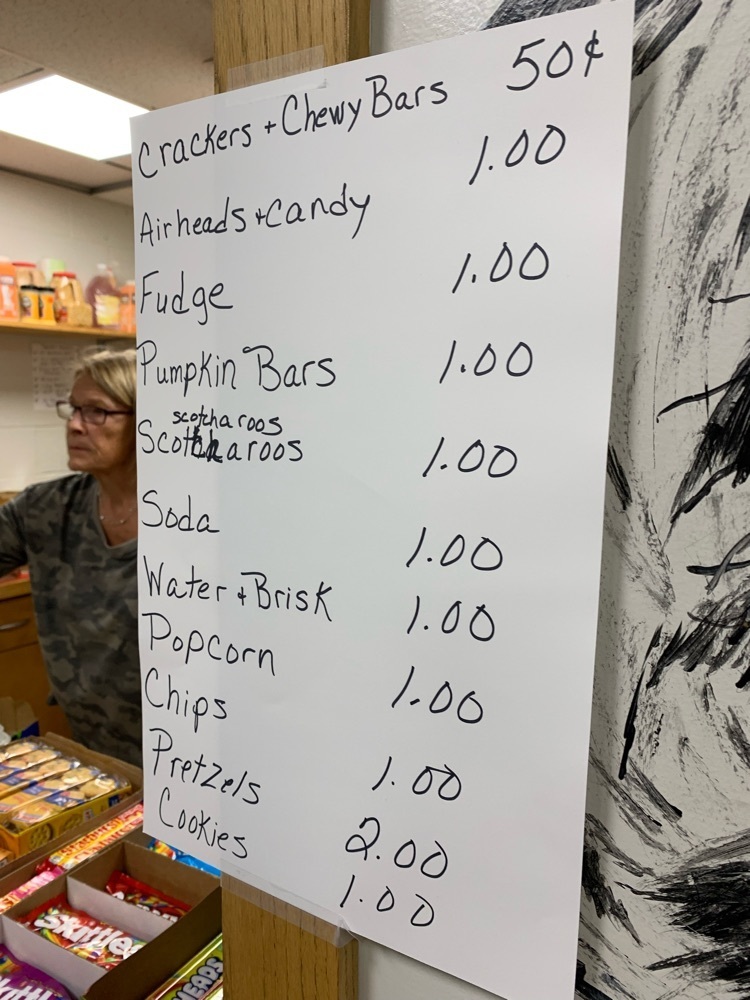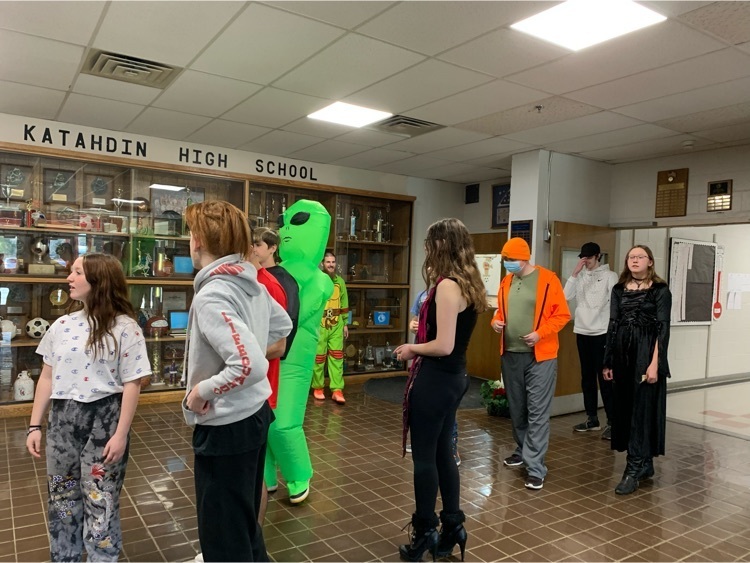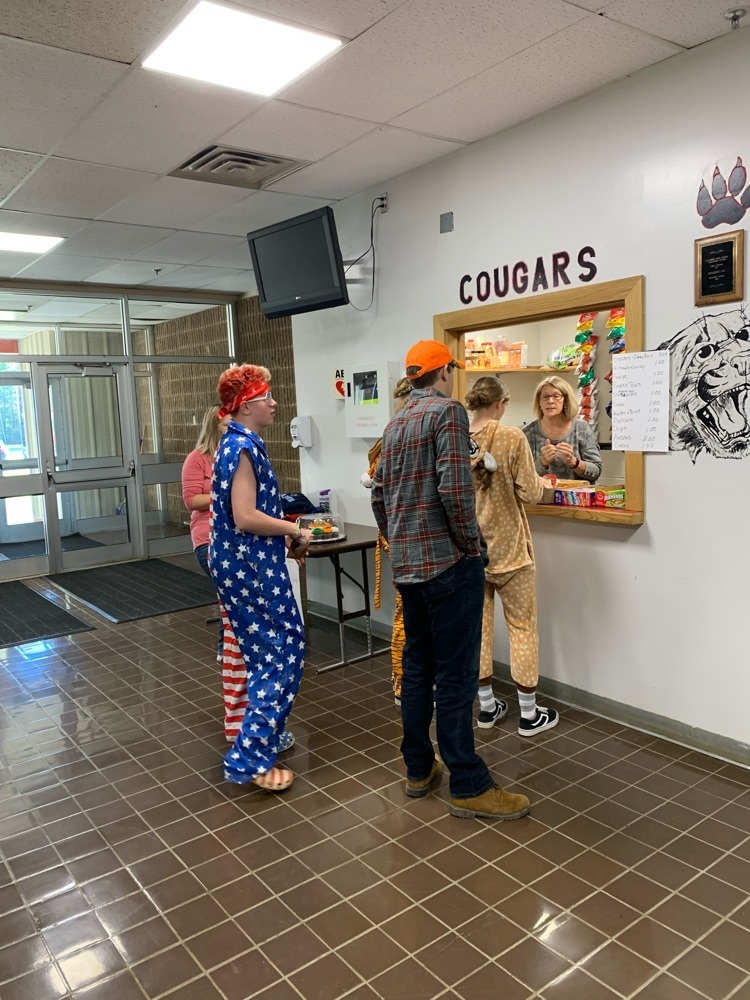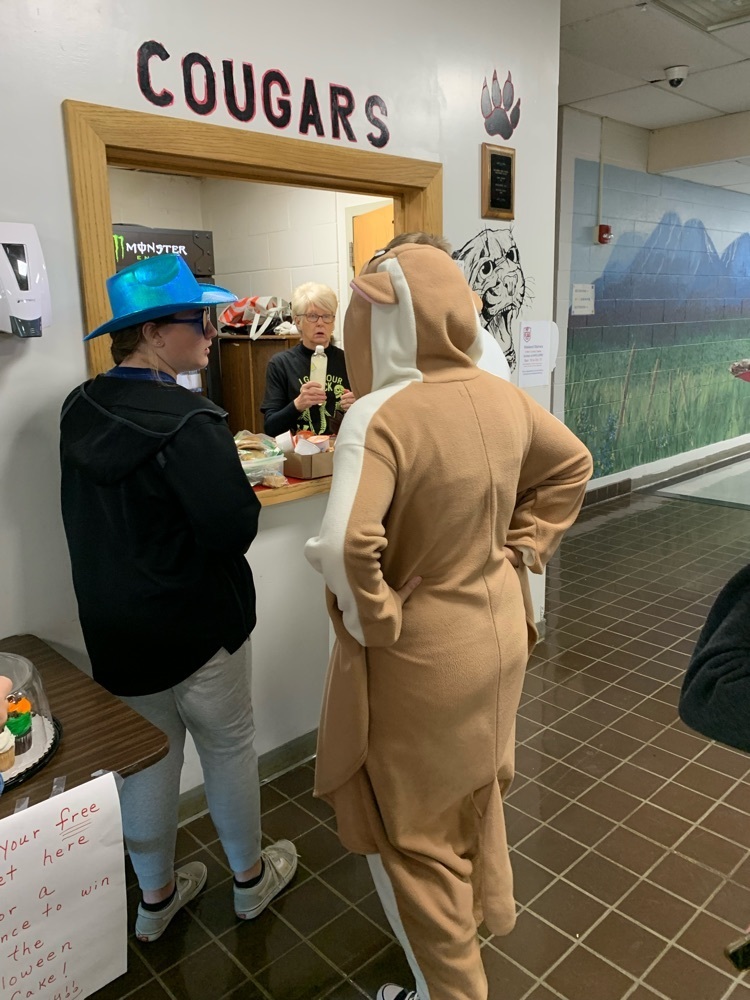 We hope you all enjoyed your Halloween weekend! Here at KMHS students were invited to wear a costume on Friday- for Cougar Fest points. Points are awarded based on % not actual number or creativity. As the year proceeds events will award points towards to final event in March. Our next event for points will be a Grateful food collection. More details to come. 1st. 20 points Freshman 2nd. 15 points Seniors 3rd. 10 points Juniors 4th. 5 points. Sophomores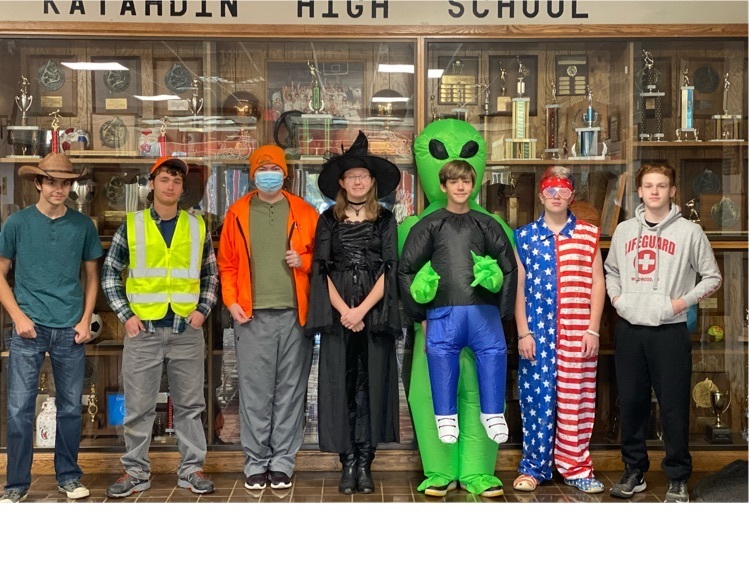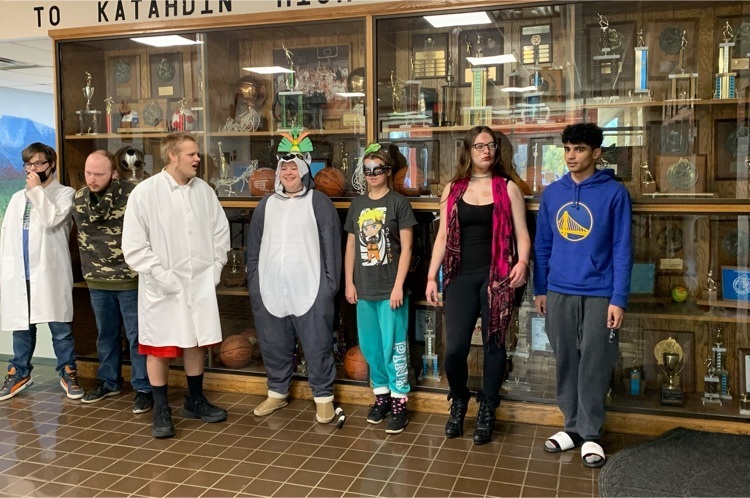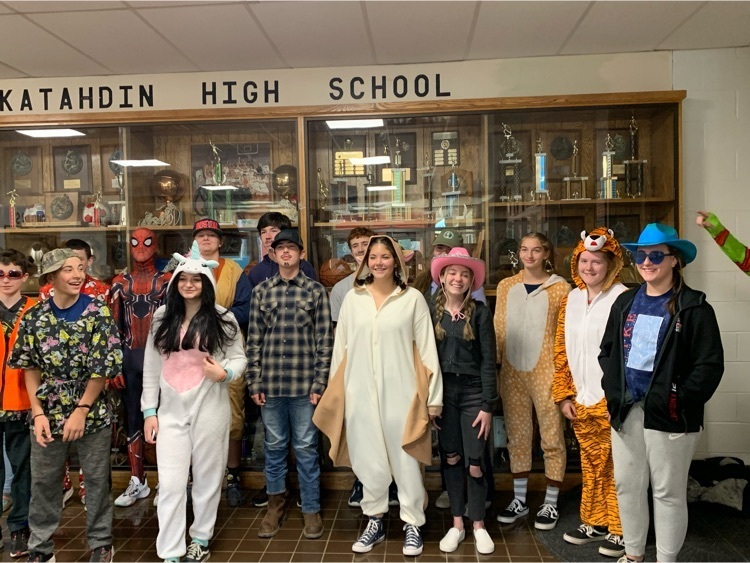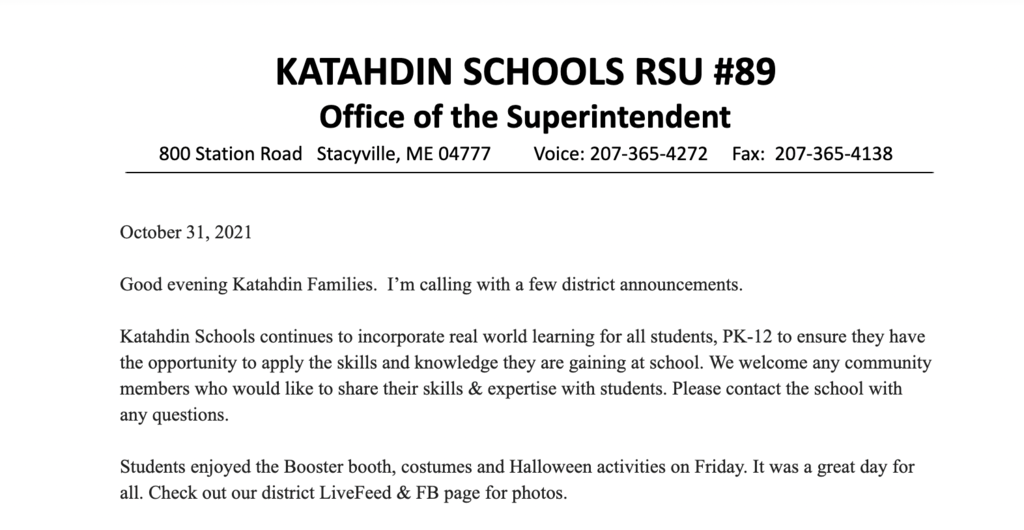 Halloween fun~ #wearekatahdin #katahdinstrong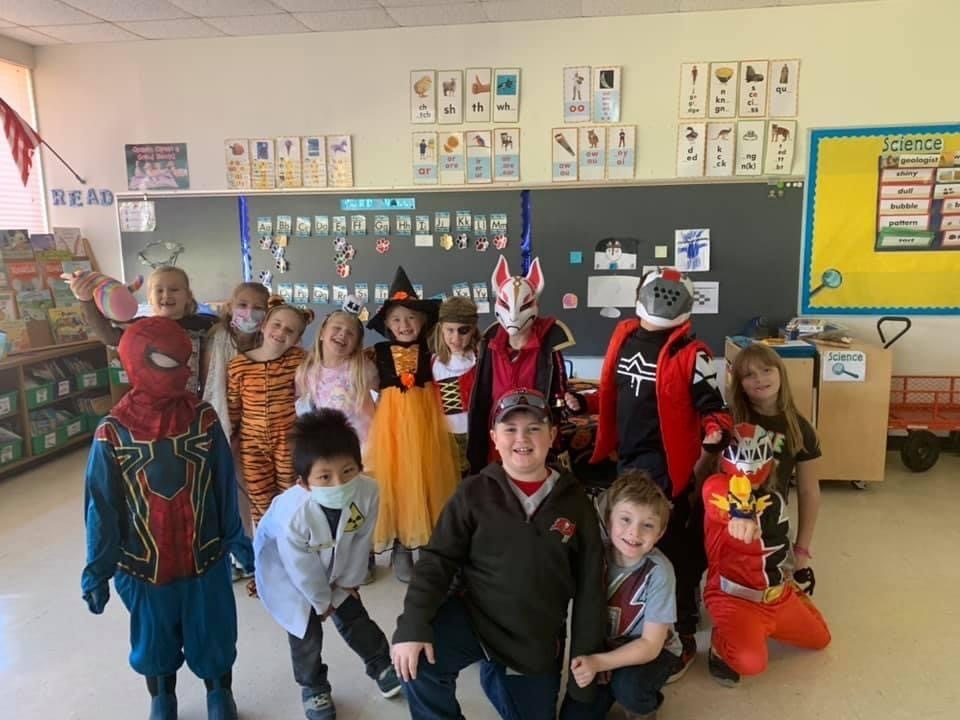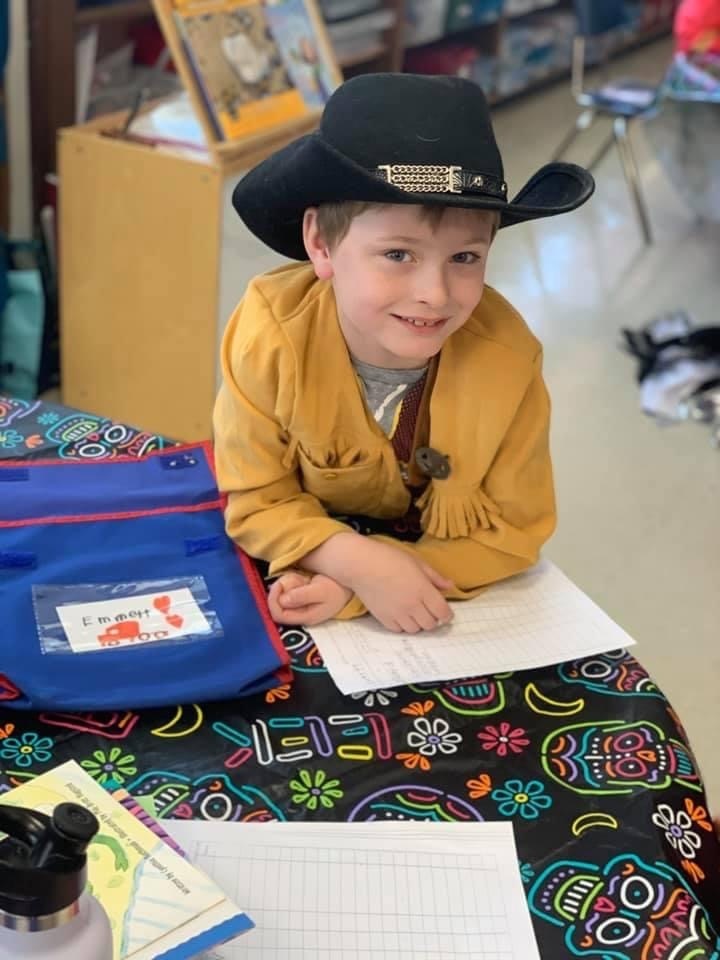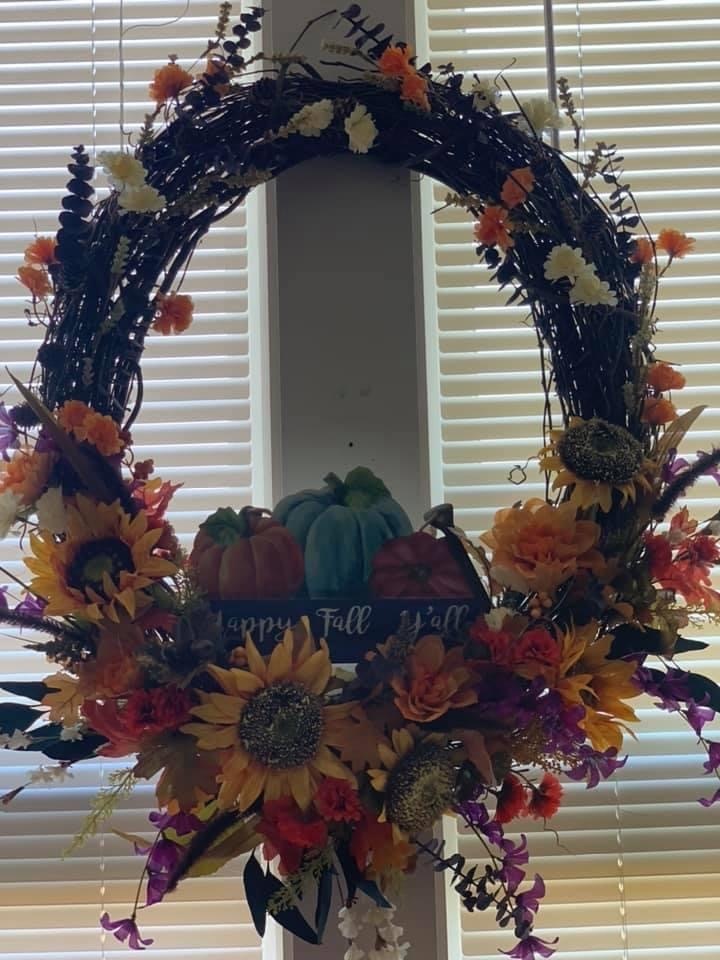 Halloween fun~ #wearekatahdin #katahdinstrong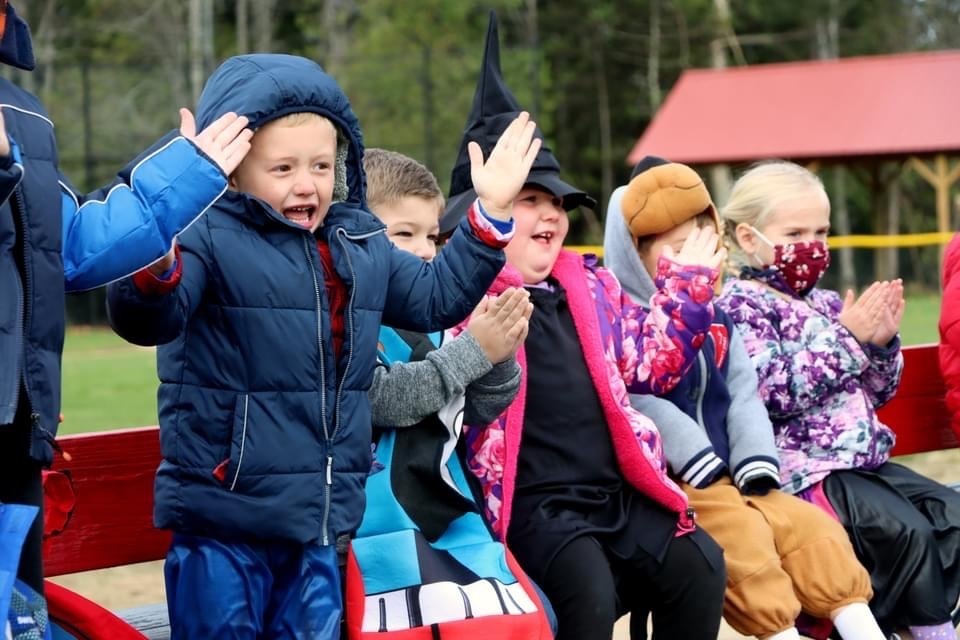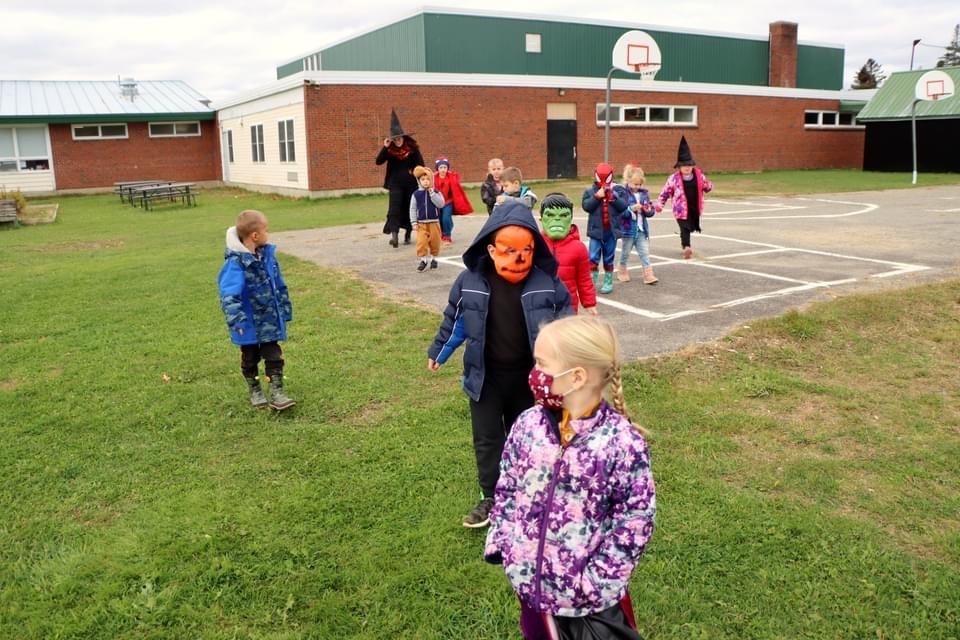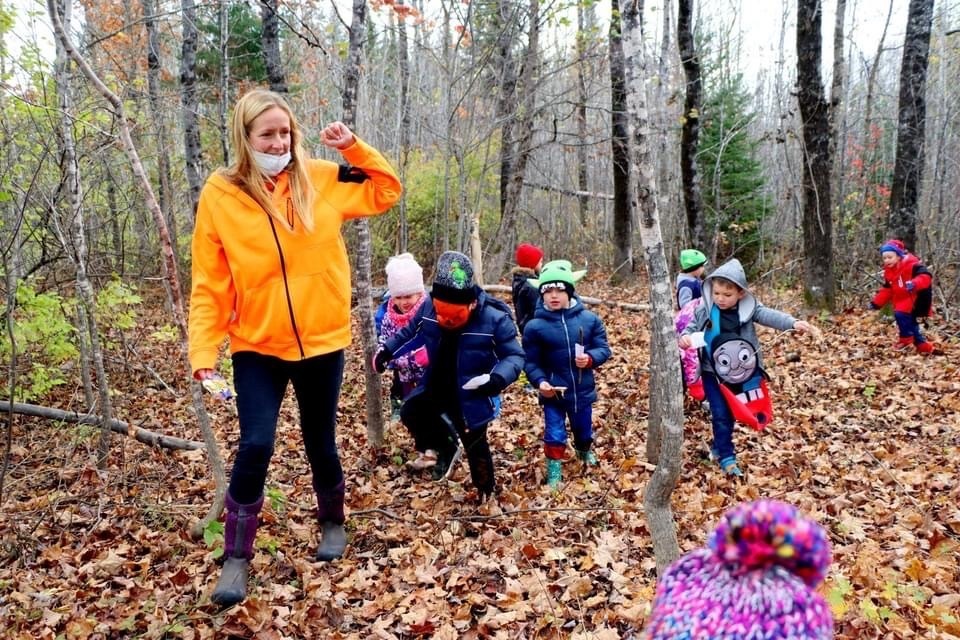 Make sure to subscribe to the NEW After School Program push notification group in the Katahdin Schools RSU 89 mobile app.

Thanks to our School Board Member Brian McQuarrie for sharing his expertise on building outdoor shelters with staff and students at KES~ #wearekatahdin #katahdinstrong #outdoorlearning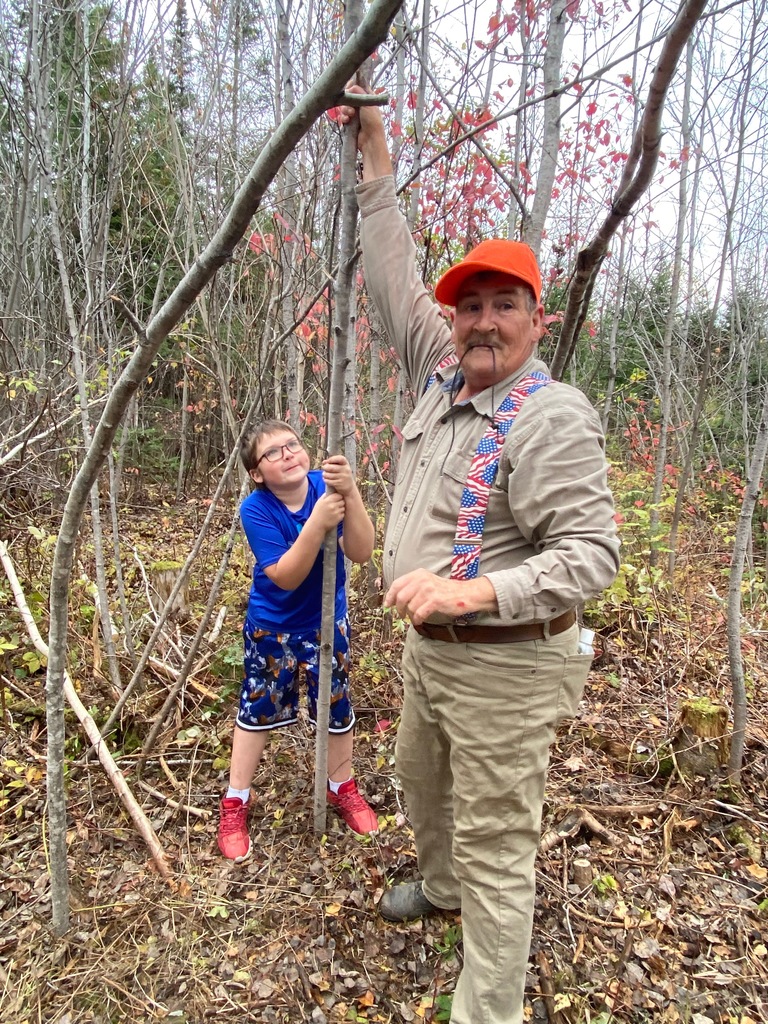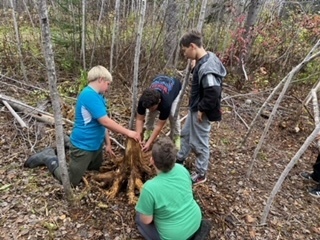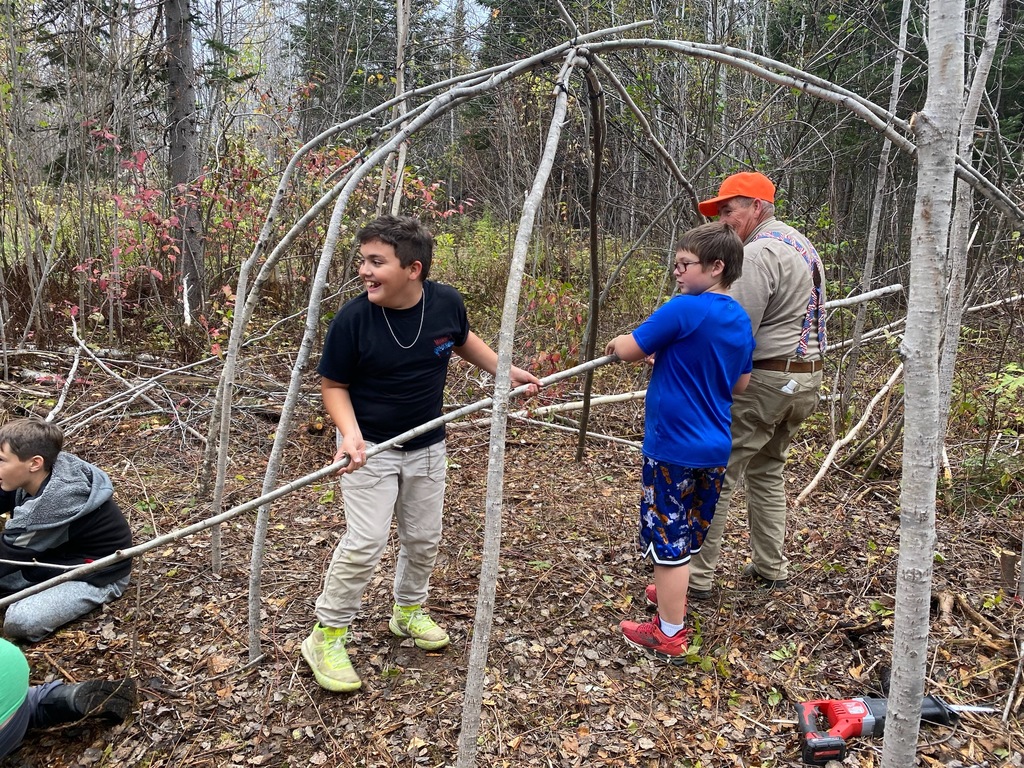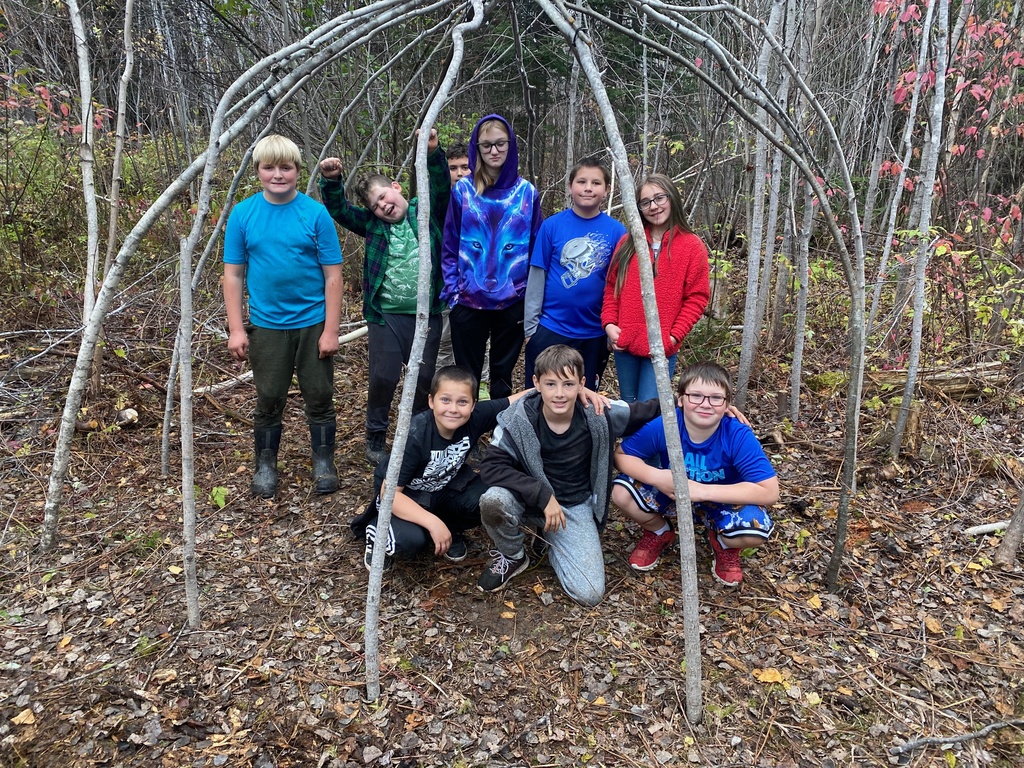 Grade 7 is working on creating a weather station. Each station must be equipped with a rain gauge, a barometer, an anemometer, and a weather vane. Each team must present a one minute weather report discussing precipitation, high and low pressure, high and low temperatures, as well as dew point. The items they have created must provide the evidence and reasoning for their weather conditions.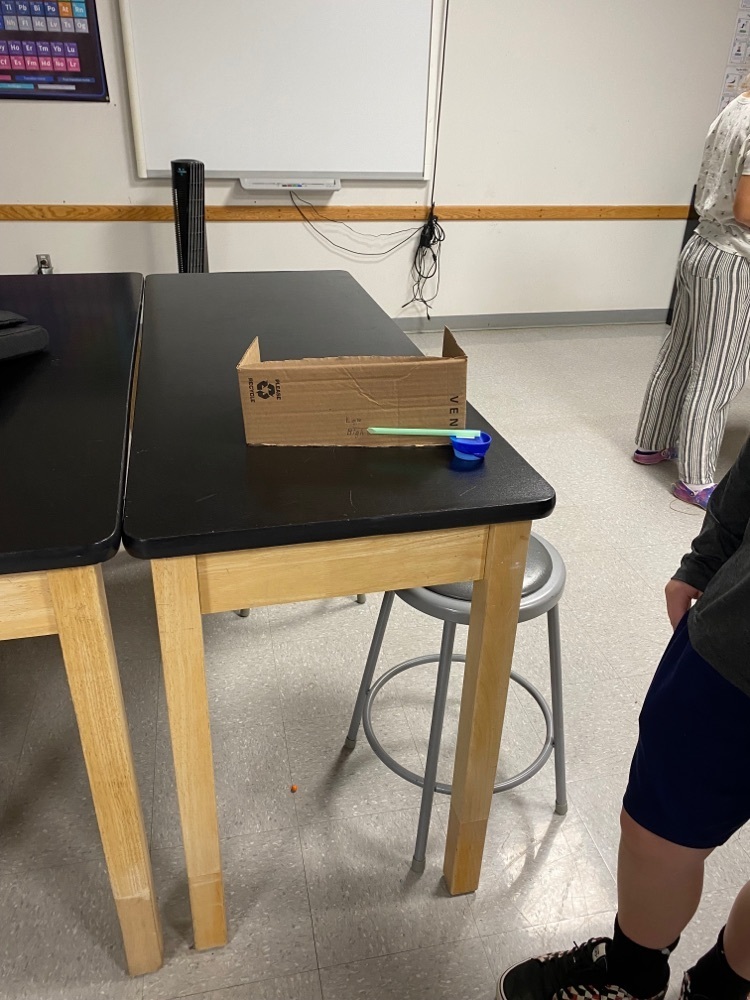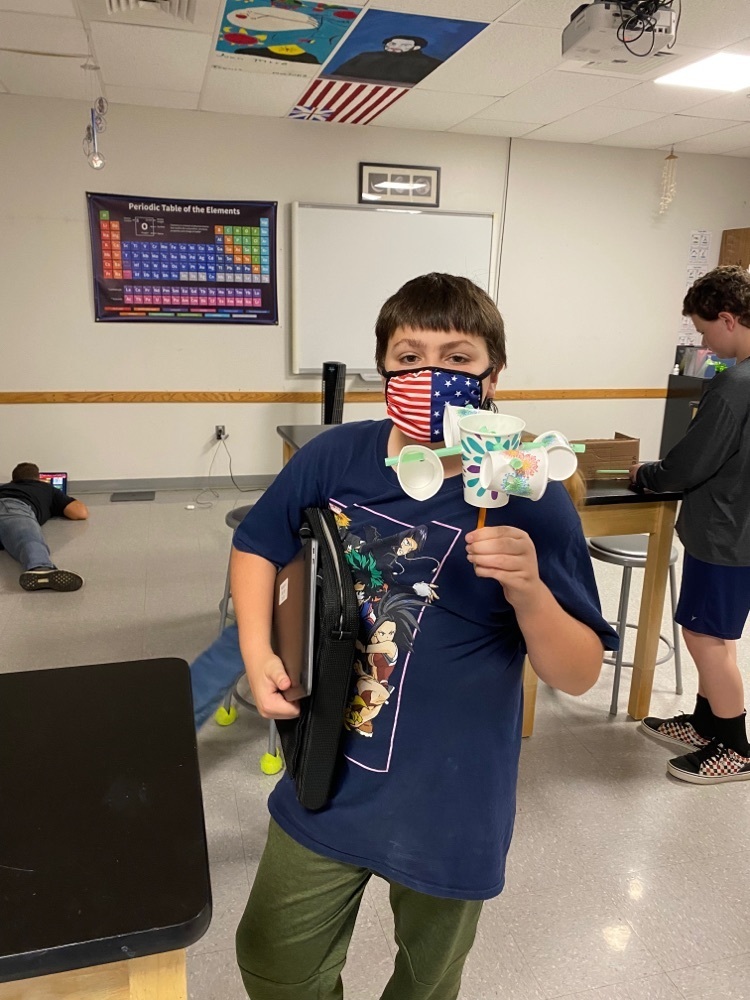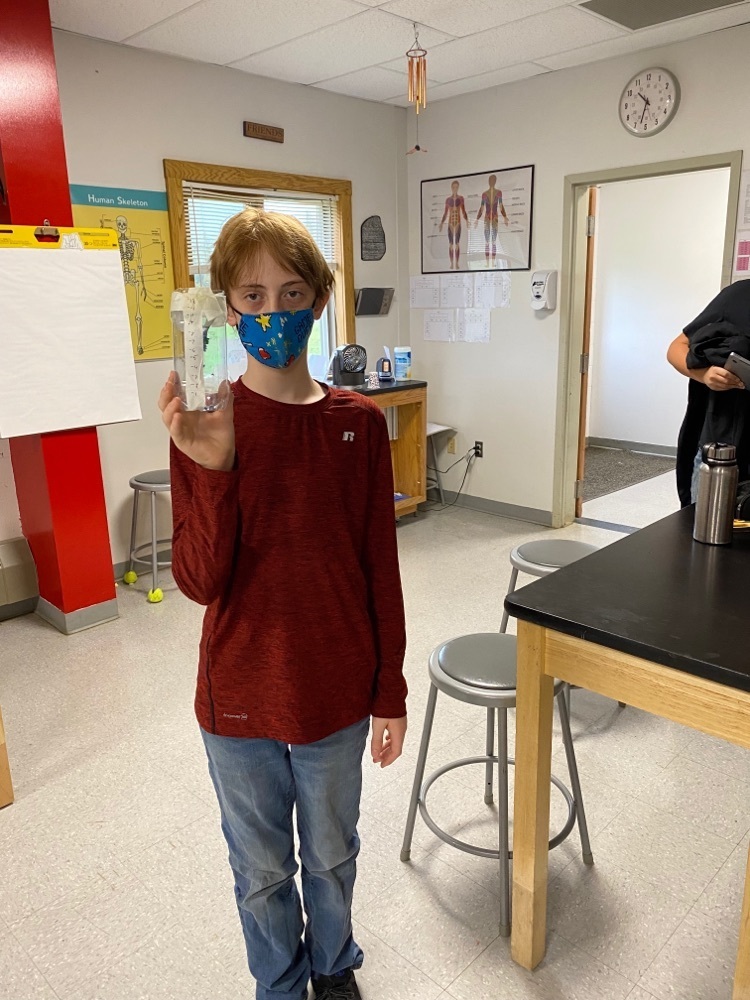 Grade 6 was able to take a close look at a cell. An egg is one of the largest cells that you can see without a microscope. Grade 6 was able to identify the nucleus, cytoplasm, proteins, and some ribosomes. Their objective was to use an empty bottle and remove the nucleus from the cytoplasm (without breaking the yoke) to identify how the cell membrane and the nucleus envelope functions within the cell.