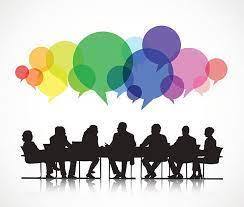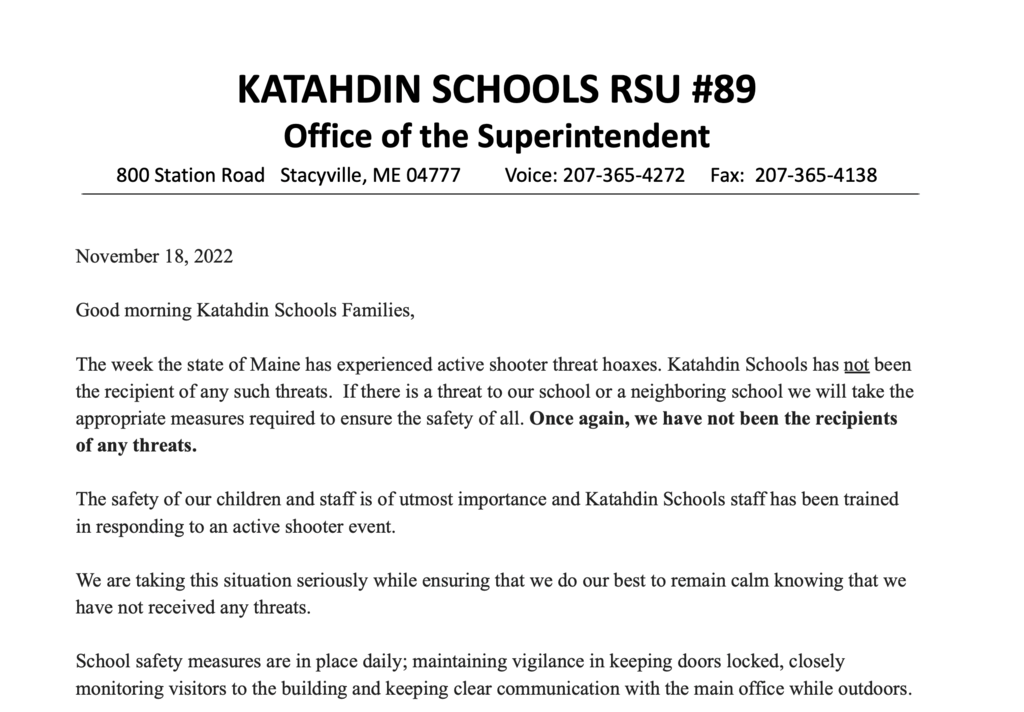 Exploration Science - 8th Grade With Fall being so warm, Kayaking safety and practice was able to be extended. Students were able to practice getting in and out of the kayak, practice maneuvering around each other, and practicing paddling around the island in the ponds below KMHS. There was a lot of laughter and a lot of splashing, but most importantly, a lot of engaged learning was taking place. A great success for Exploration Science in the Middle School!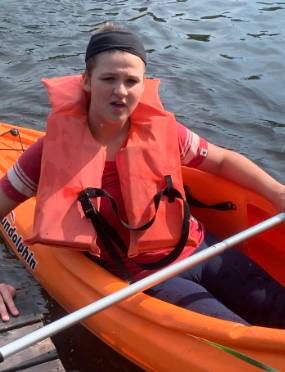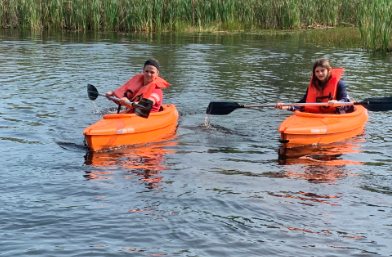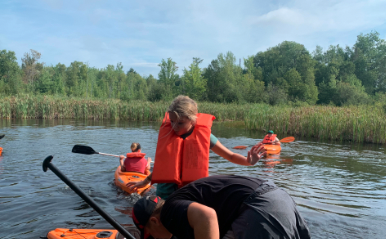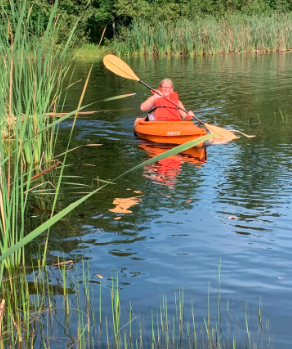 End of the quarter is always a celebration for us at KMHS. It is a celebration of success at not only an academic level, but a personal level as well. With that, as a celebration, Middle School Exploration Science purchased what was needed for S'mores and the students practiced their flint and steel fire making skills. The entire classes were spent cooking S'mores and sharing what they were expecting to learn next quarter.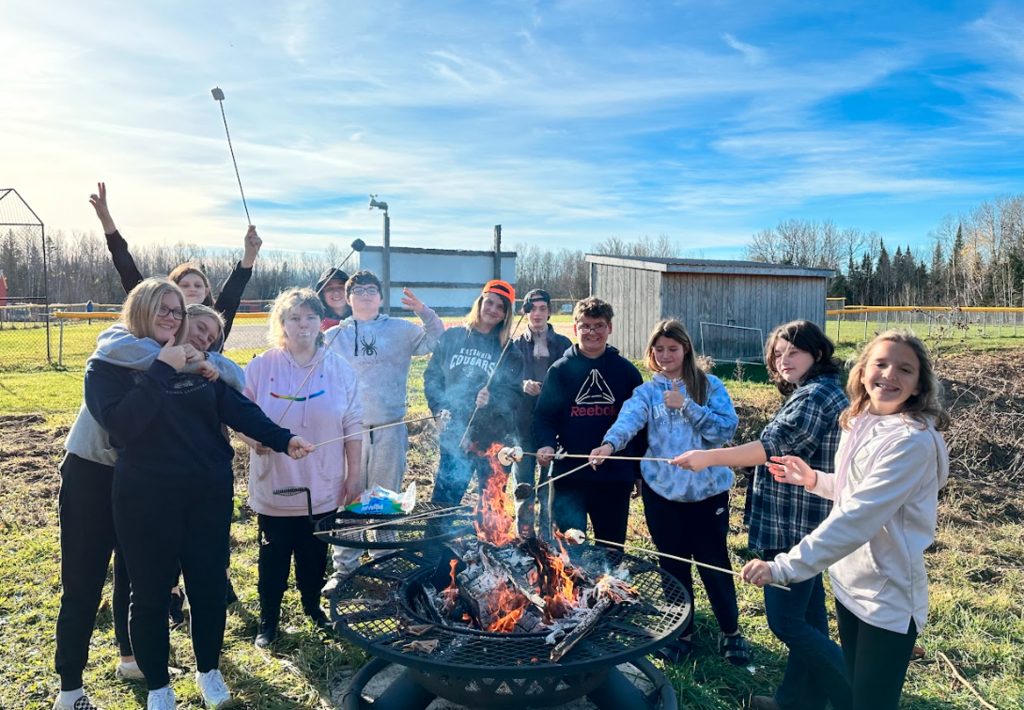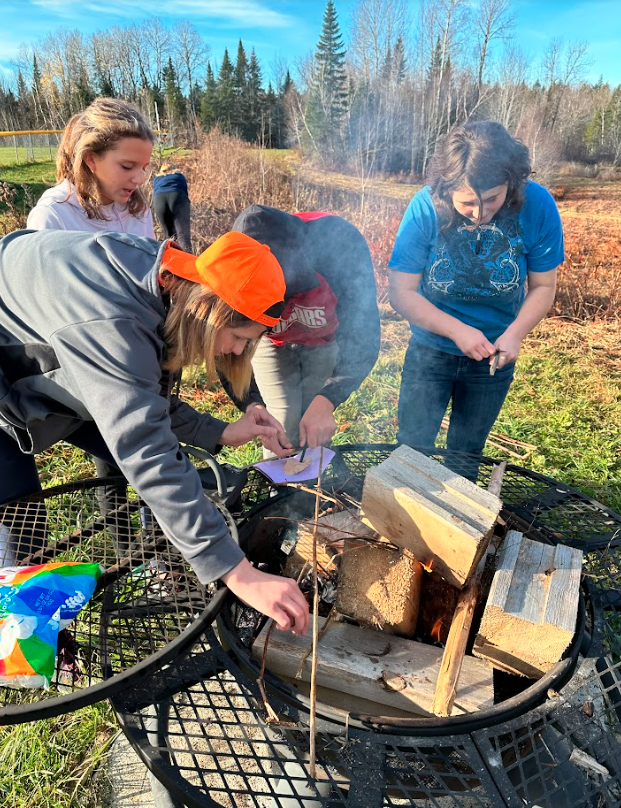 Our Good Shepherd Food Pantry will be held today from 2:15 to 4:00 in the KES bus garage. All are welcome! Going forward doors will not open until 2:15. Please do not plan to arrive early as it creates traffic confusion for buses and student pickup. Thank you!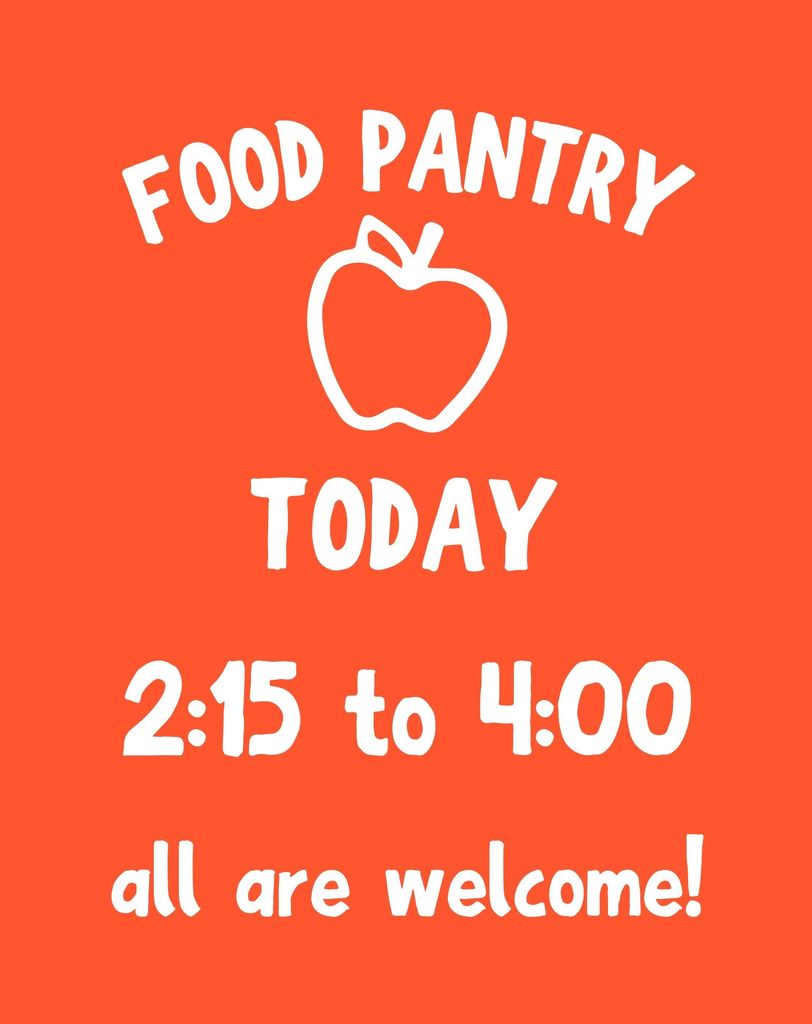 Exploration Science has been hard at work building their first KMS outdoor classroom with a trail that will lead to Route 11. Currently the floor has been cleared and the Cedar logs are being placed around the perimeter for protection and privacy. This will be one of three classrooms that will be available in the KMHS woodline. Please make sure you come and visit our work!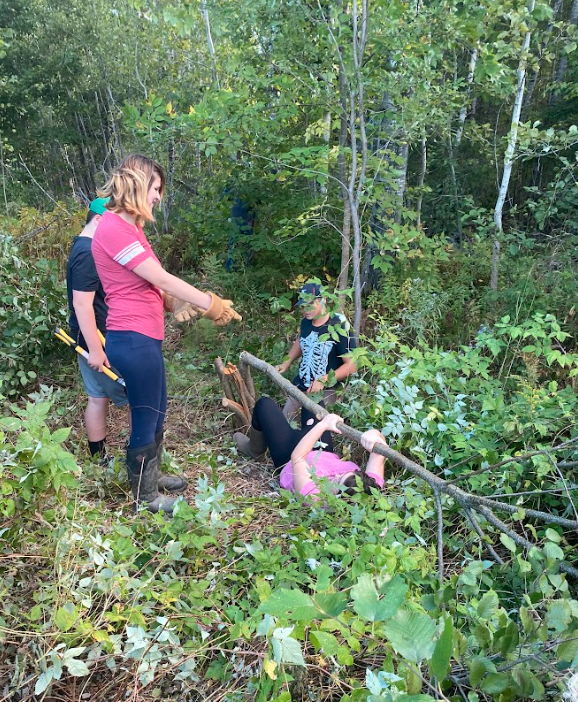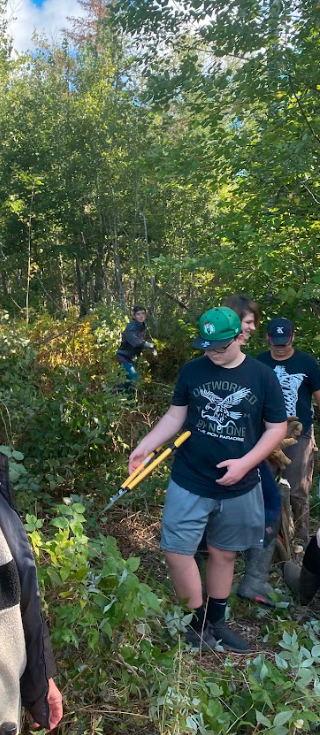 Due to inclement weather, students will be dismissed from RSU 89 schools at 11:30. They will be served lunch before leaving school today.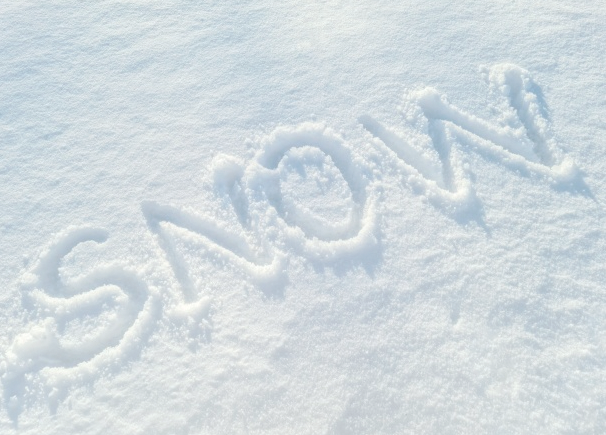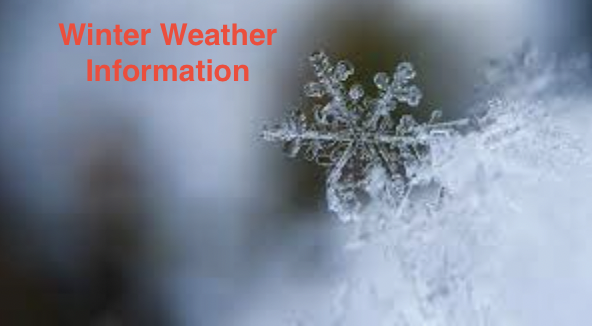 Ms. Harvey's Bio 100 class dissected sheep hearts last week. Dissections are a valuable teaching tool when learning about anatomy and body processes. As you can see, some students were more thrilled with the experience than others 😊🐑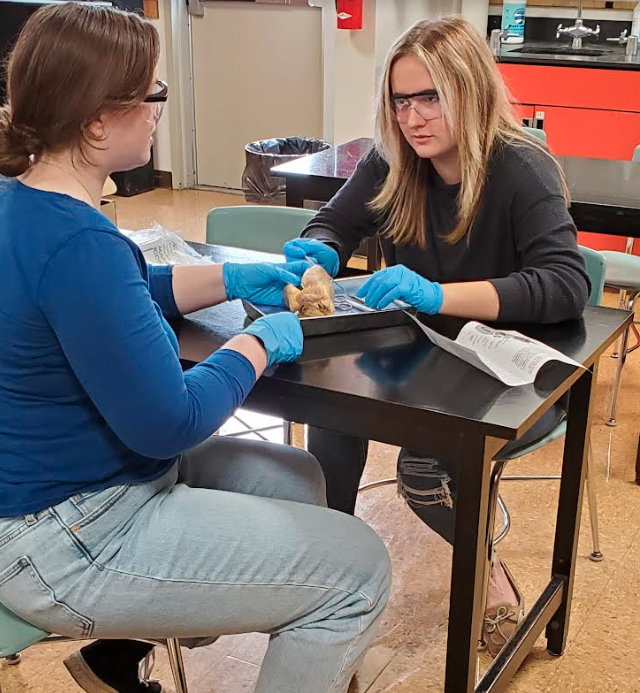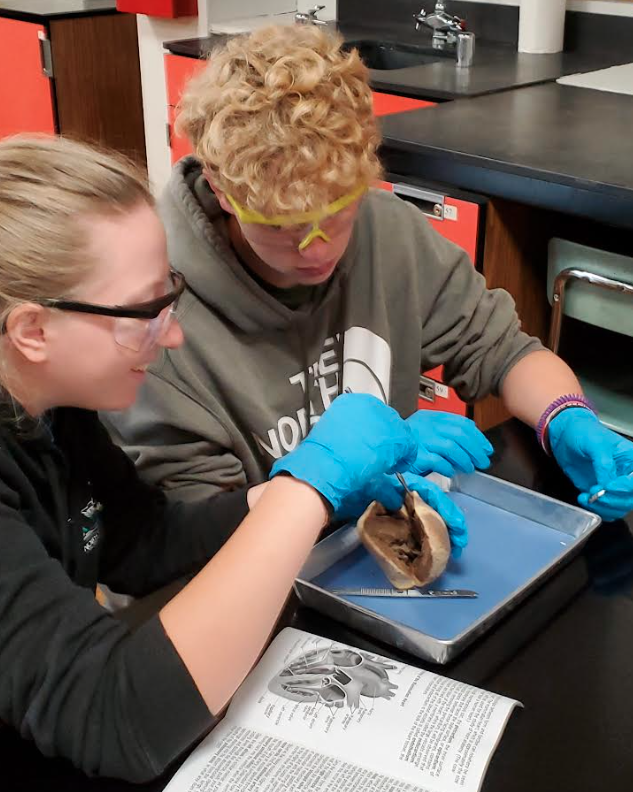 There is a School Committee Meeting at the KES cafeteria on Thursday, November 17, 2022. All are welcome to attend.

Adult Ed held a painting class on November 9th--take a look at the talented community artists getting into the holiday spirit--Gnome what I'm sayin'?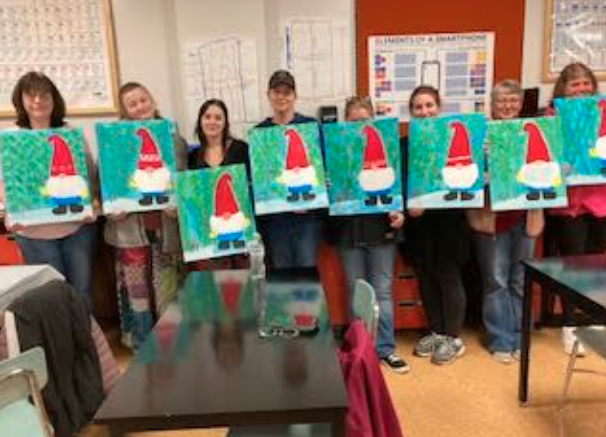 On behalf of Katahdin Schools, thank you to all of our veterans in our community, and our families. We all benefit from your service and your commitment to our freedoms. On Veteran's Day, please take time to remember our United States Veterans past and present.

High school outdoor education students learned hatchet safety and then were able to go out and use the techniques that they learned. Fantastic to provide safety training and integrate into skills!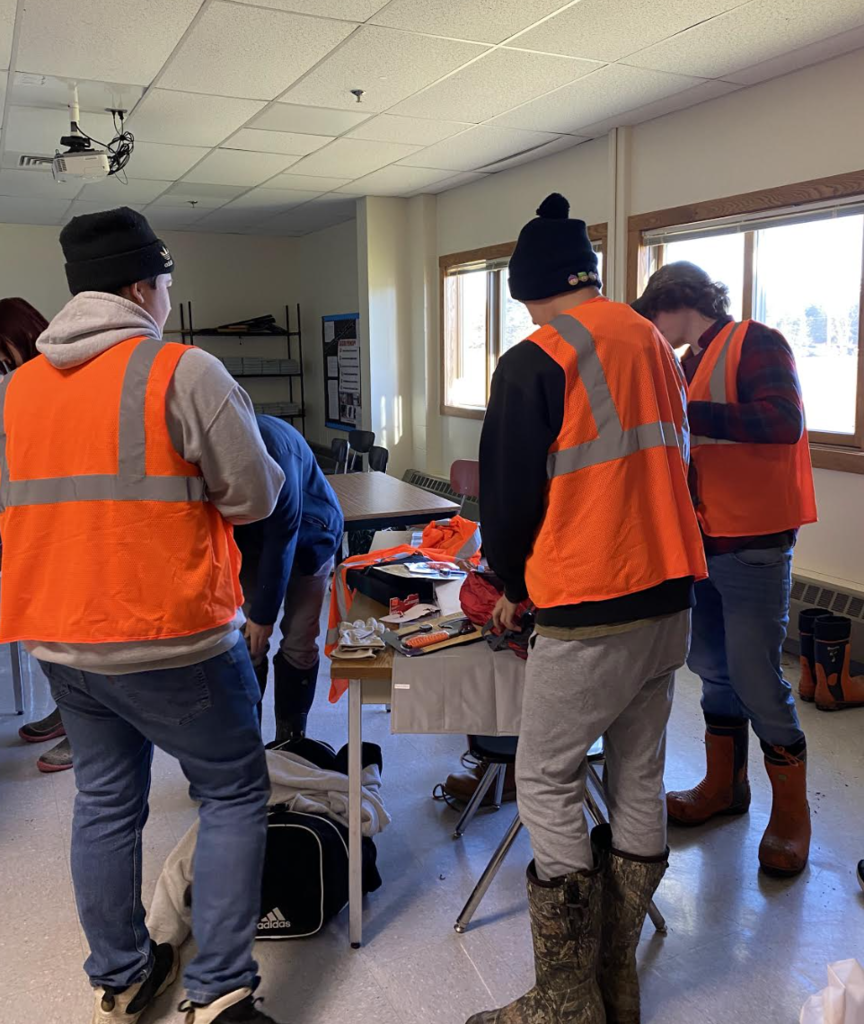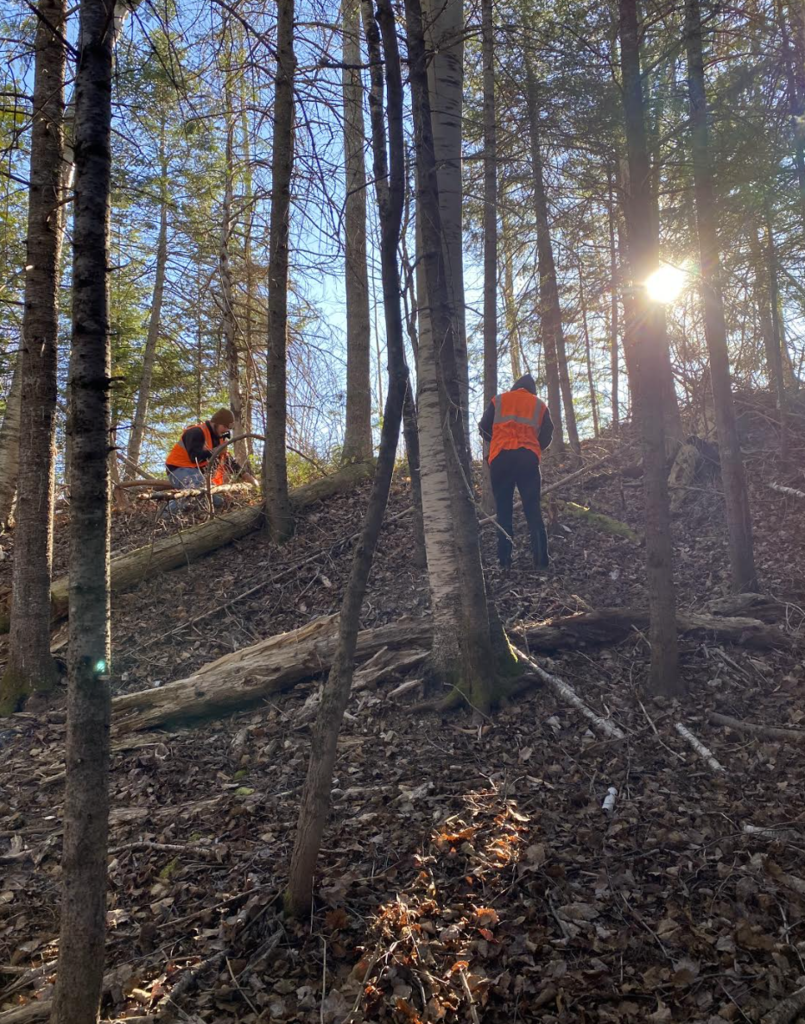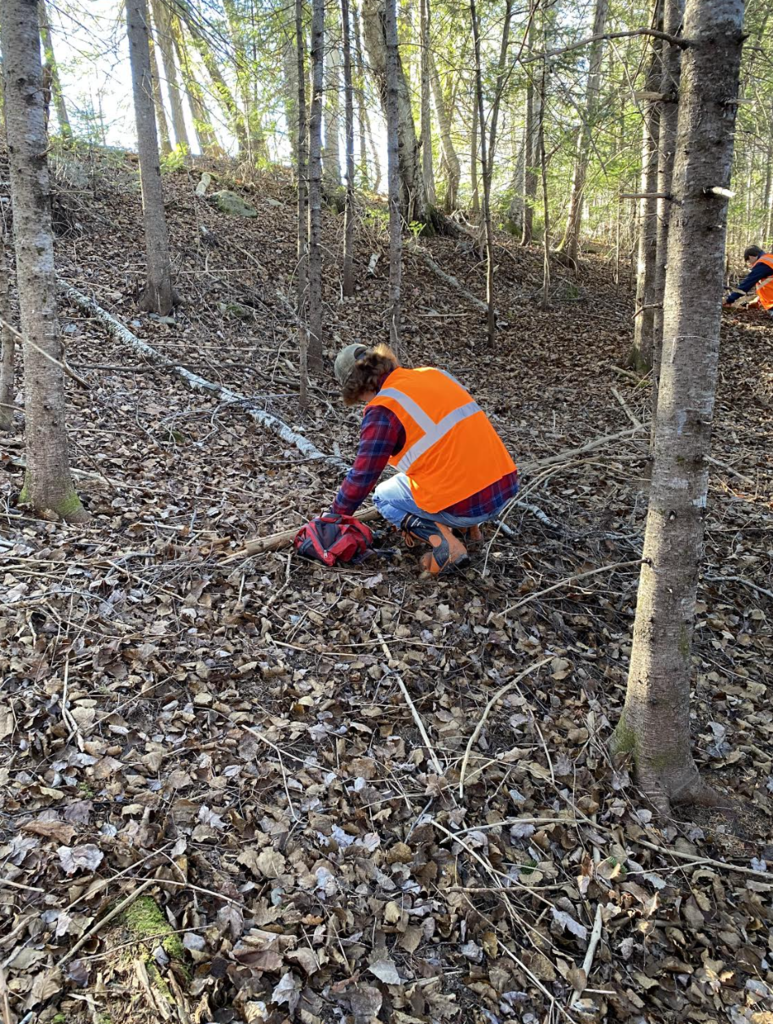 Katahdin Schools is currently seeking a JV Basketball coach for the current school year. Please email Dylan Harris with questions:
dharris@rsu89.org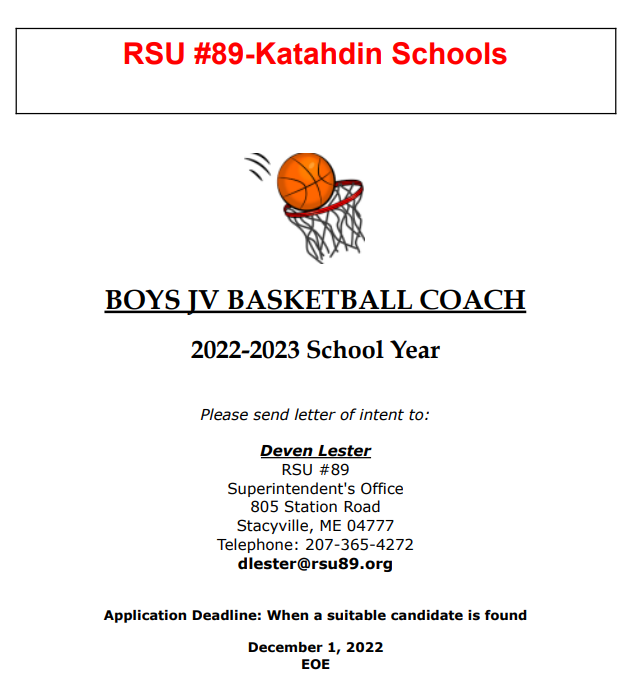 Middle School students in Mrs. Bouchard's ELA class presented on short stories today in preparation for further work with story elements in literature. Plot, theme, setting, characters, and conflict/resolution are among some of the elements presented by these dynamic students!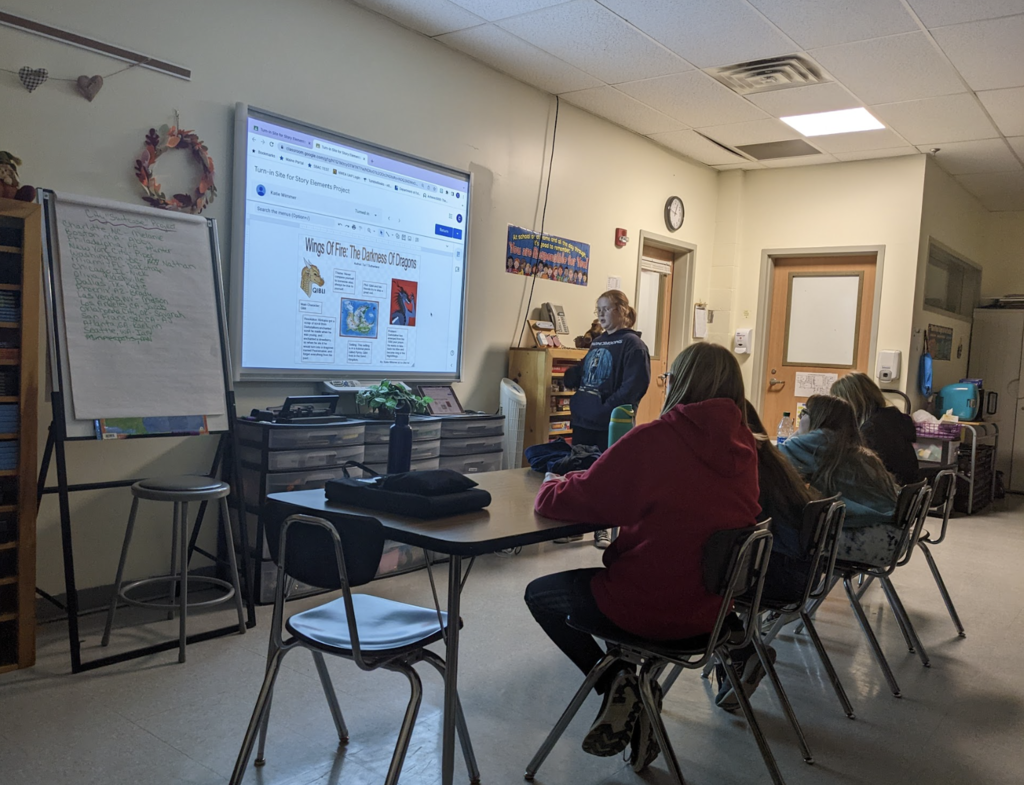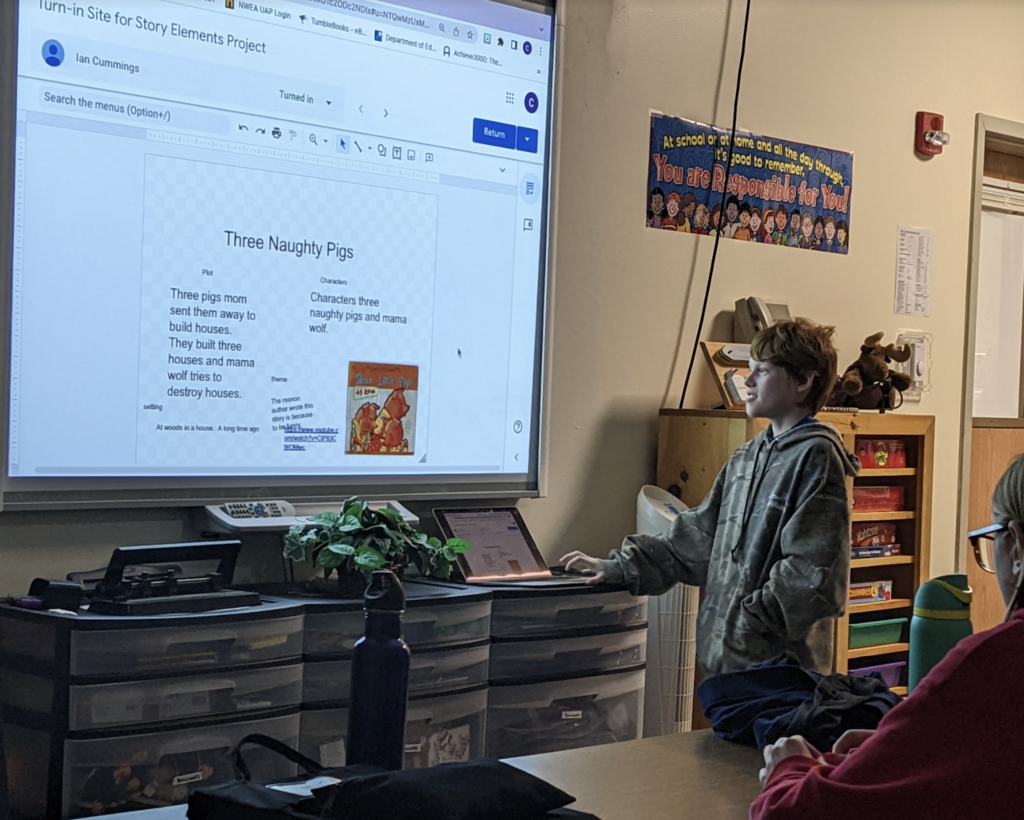 REQUEST FOR PROJECT PROPOSALS AT KMHS AND KES Please see attached RFP for details. Call Dennis Brackett for more information. 207-731-7931

Students utilize the gear library as they prepare for their outdoor learning journeys. Children have access to hats, gloves, socks, shoes/boots, rain/ski pants, and jackets. Items from the gear library have been donated or purchased through MEEA grants and our RREV project. All items are washed before landing in the library. Children are able to borrow and house any gear necessary in their lockers for future use. We are always accepting donations (hats and gloves) to keep our library fully stocked for students!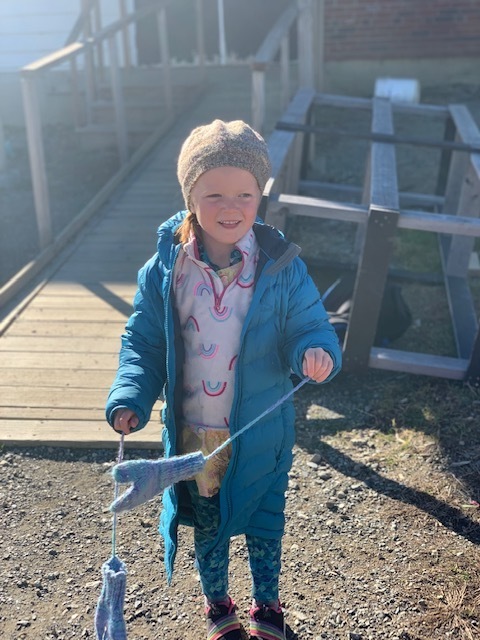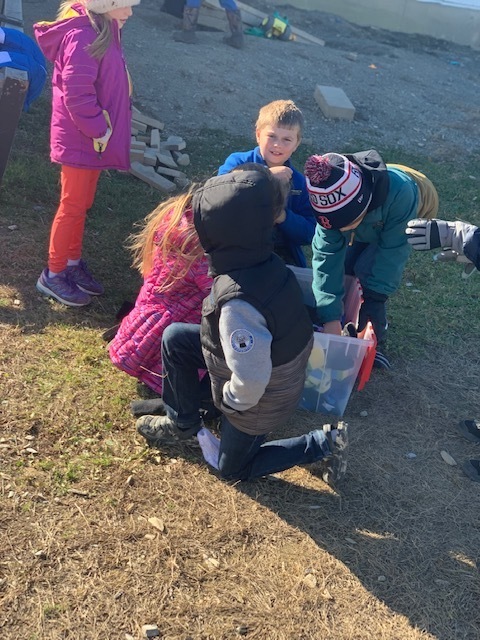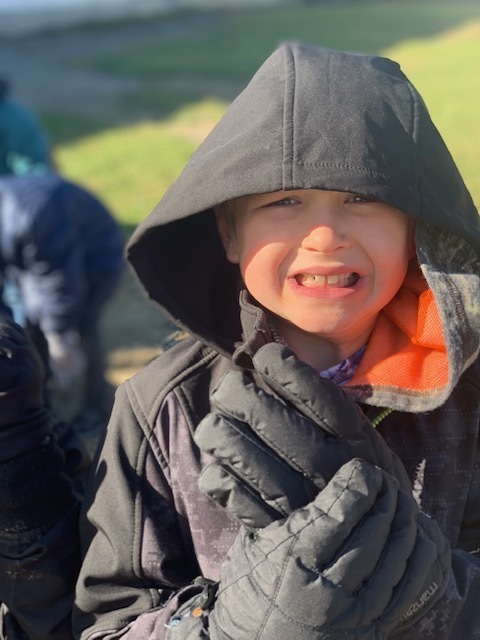 October has passed but we're not done celebrating local apples in the KES cafeteria! Here's our nutrition team hard at work prepping apples from an Enfield orchard for tomorrow's apple crisp.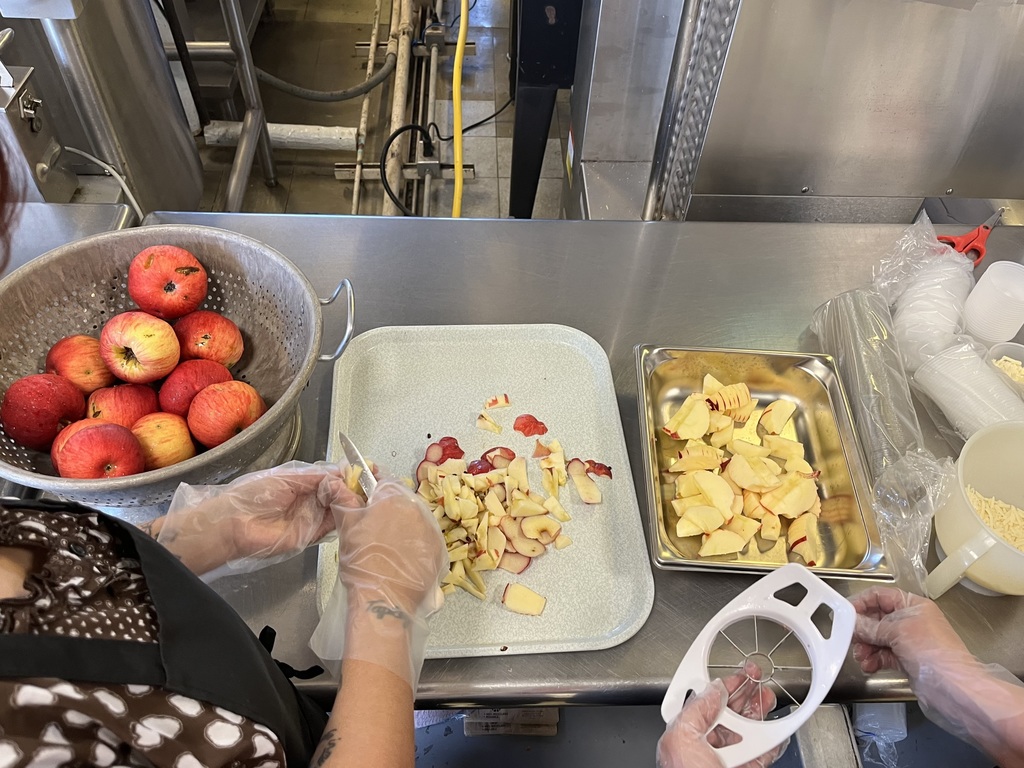 Some exciting gameplay last night for our MS boys' and girls' basketball teams. Go Cougars!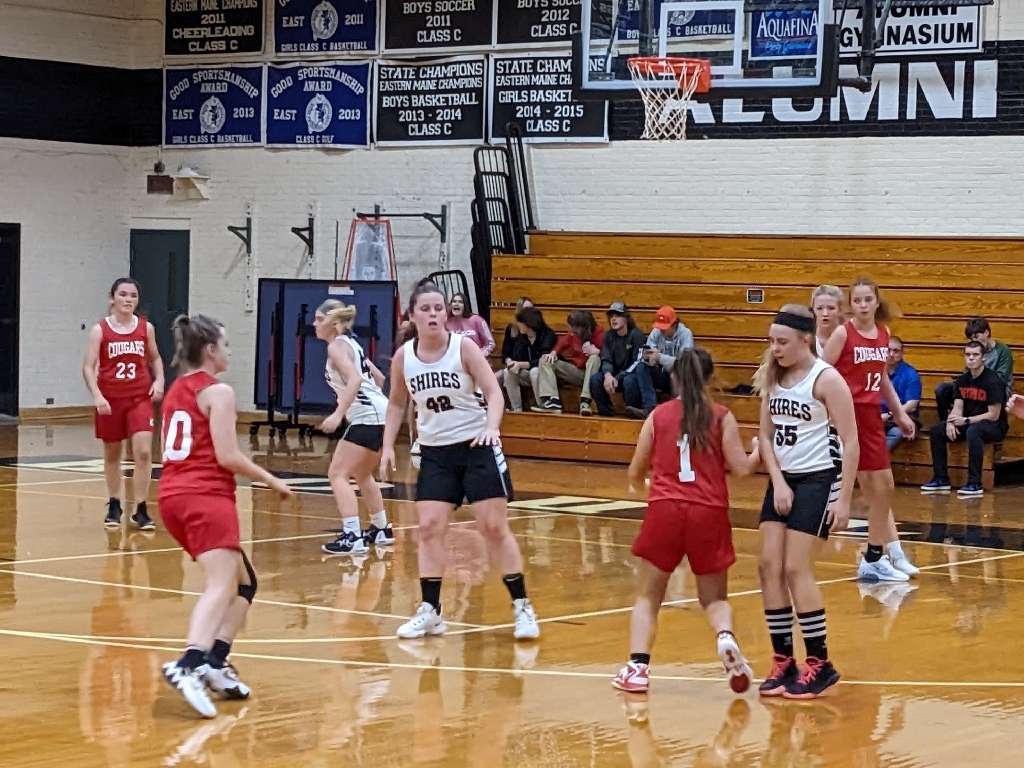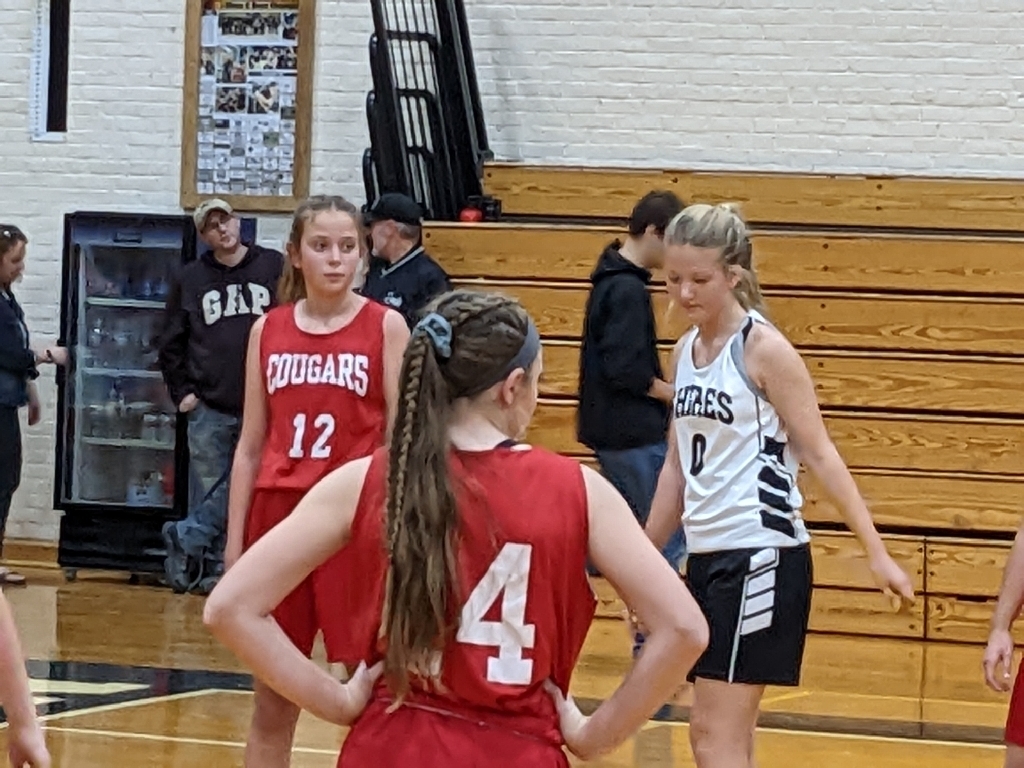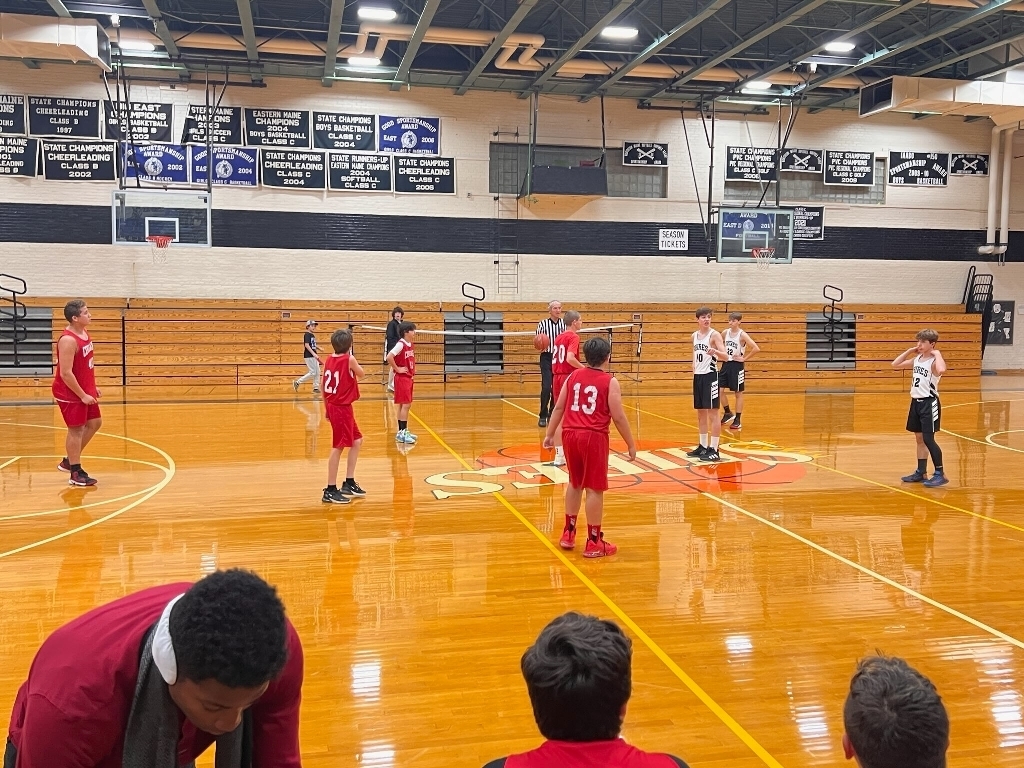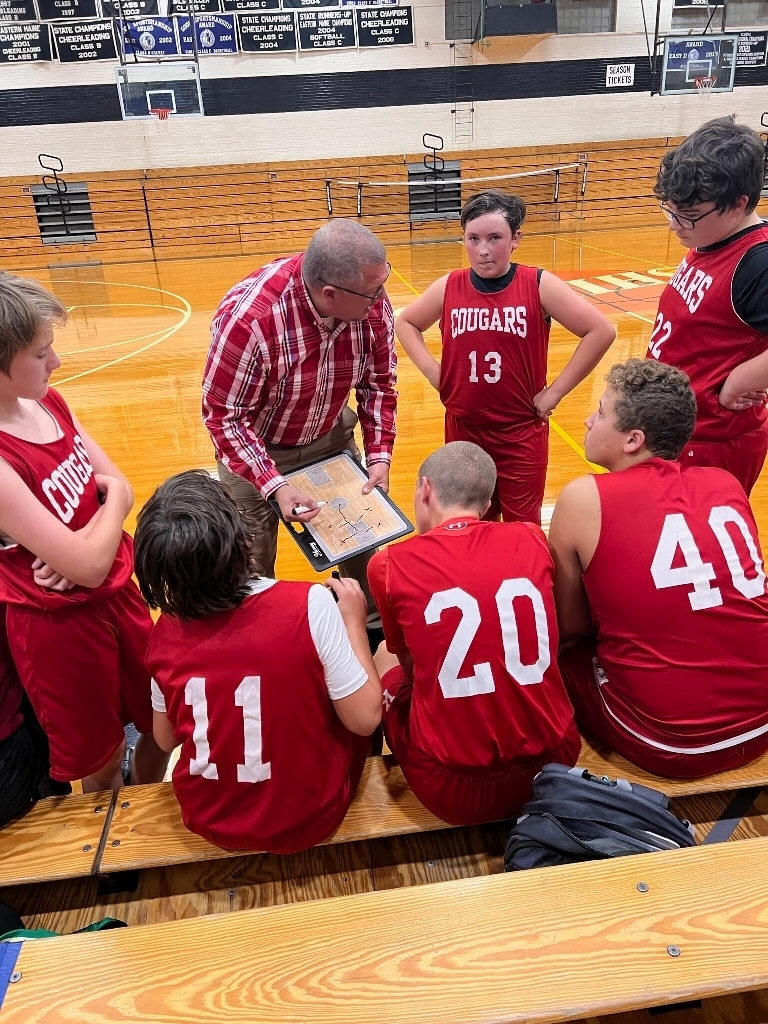 Don't forget Paint and Snack Class! Wednesday, November 9th from 5:30-8:30 p.m. Please call 365-4218 to sign up. Makes a great gift! Cost of class is $25.00.