Resources for Students and Families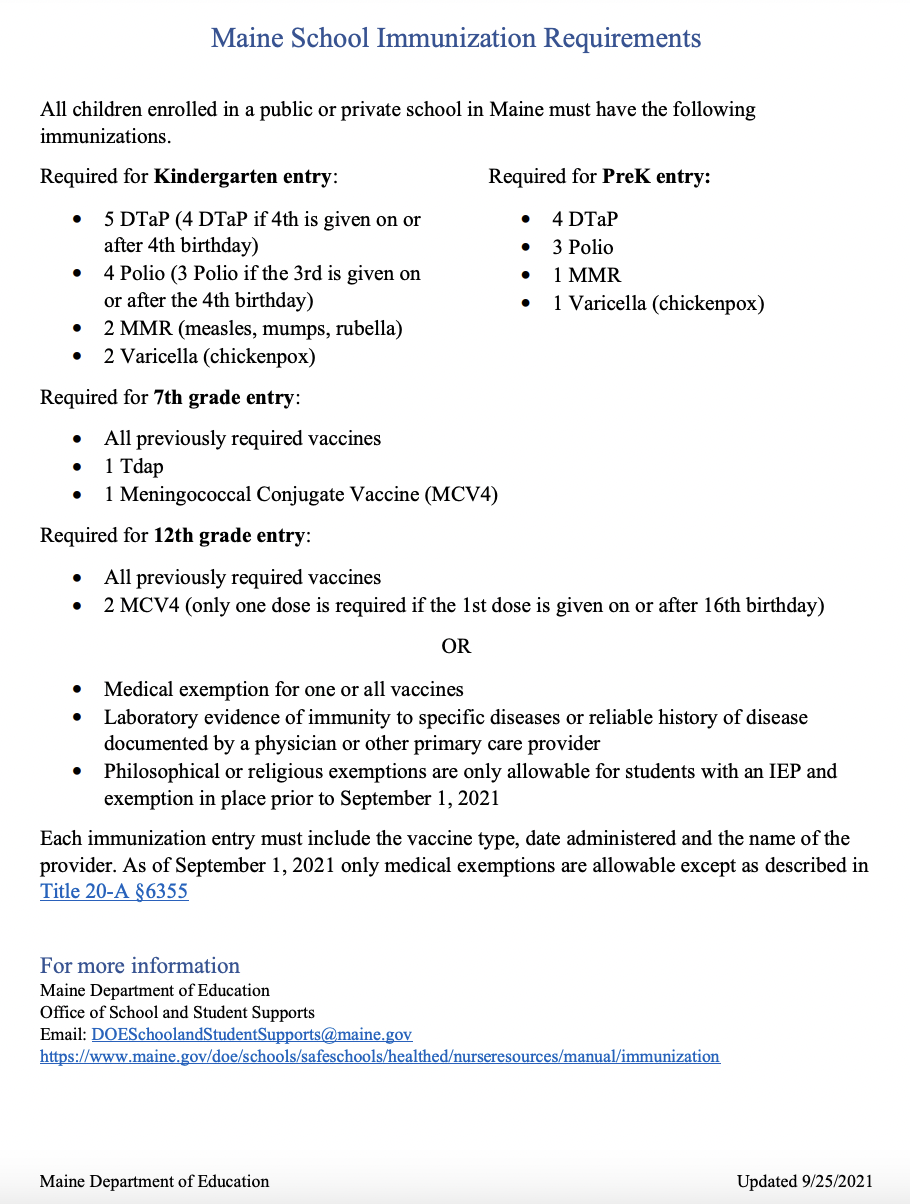 Maine State Immunization Requirements were updated Sept 25, 2021.
No child will be permitted to attend school or school activities without evidence of immunization or proof of immunity against disease.
Students enrolled in grades PreK through 12 are to be immunized against diphtheria, tetanus, pertussis, measles, mumps, rubella, polio and varicella.
Additionally, all students enrolled in grades 7-12 must be immunized against meningococcal disease.
Immunization requirements are listed to the left and can be downloaded from the link at the top of this page.