Good morning, Currently there is a situation that involves police activity in Medway. The information indicates that there is no imminent danger outside of the individual's home. The situation is being monitored and if further action is necessary staff and community will be updated.

Join us on Saturday, December 3 for our parade in Patten at 11:00am. Volunteers are needed to say the names of the veteran's. We hope to see you there!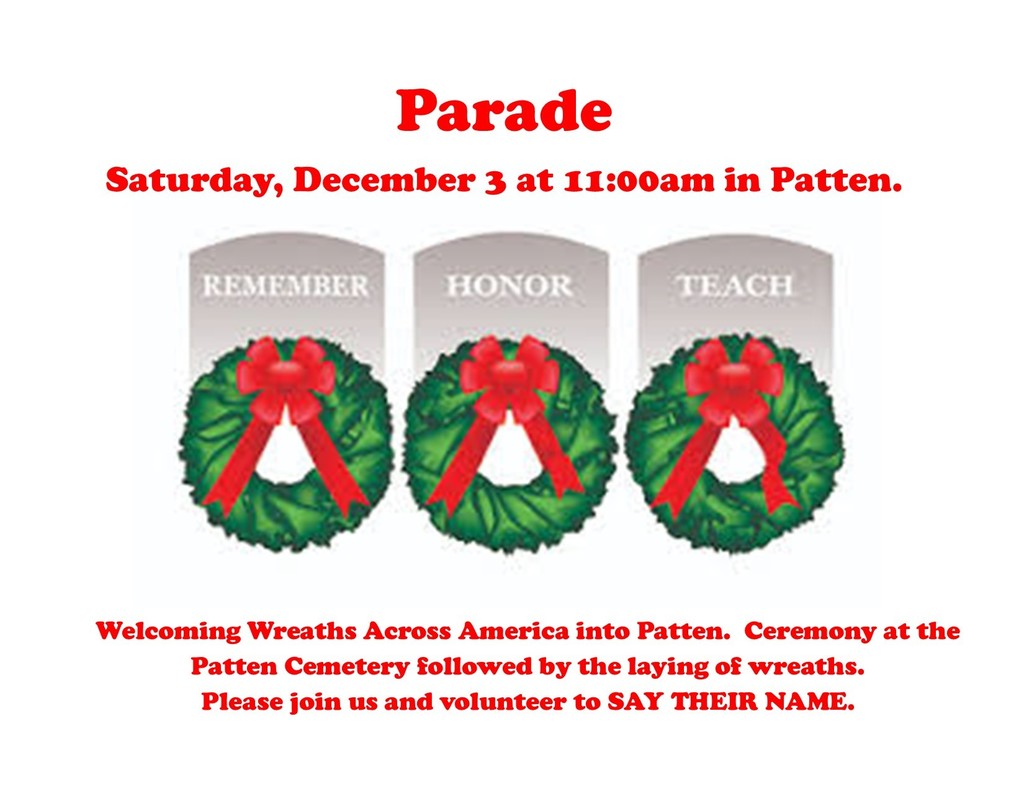 Due to slippery road conditions, RSU 89 will have a 2 hour delay today, December 1st, 2022. Be safe and we look forward to seeing you a bit later this morning!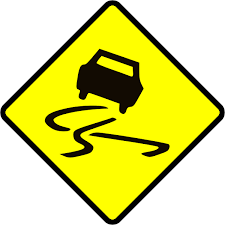 At last week's school board meeting, I reported that KMHS student council collected over 150 food items for the food pantry during the Thanksgiving food drive. That was an UNDERSTATEMENT! Overall, KHS donated 347 non-perishable food items to the food pantry at the United Methodist Church in Patten :). The ladies that received the food were very appreciative and had tears in their eyes when we brought all of the food in. WAY TO GO KHS STUDENTS!!!!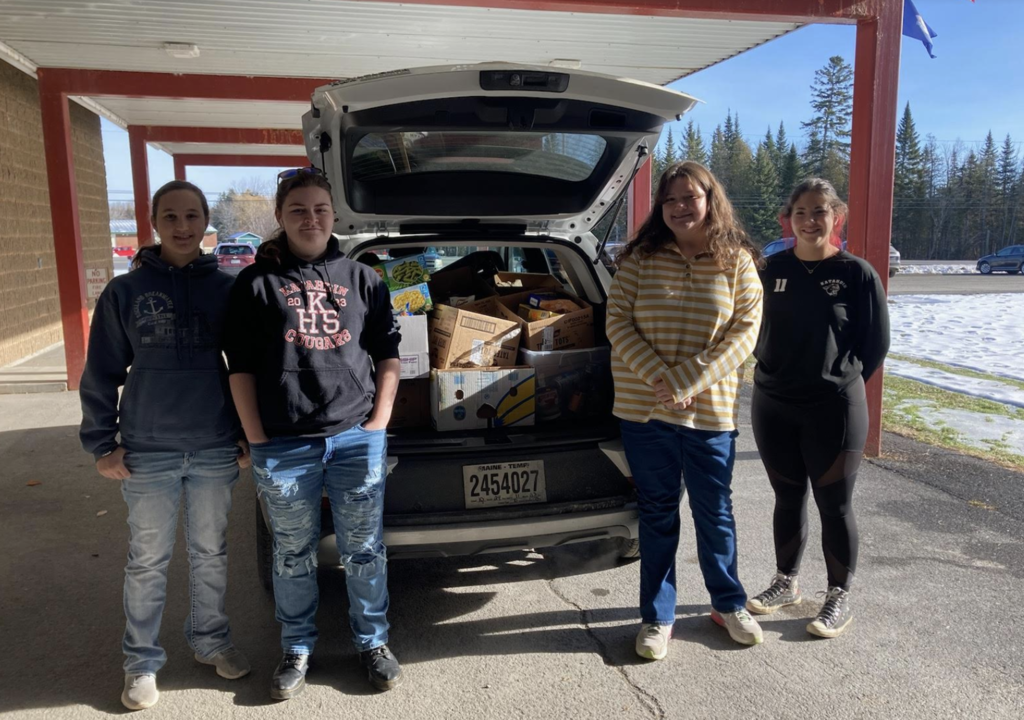 Thanks to those of you who have completed our survey for input on our next 5 year strategic plan! If you haven't already done so, please take a few moments to share your thoughts~ Thank you!
https://forms.gle/4hjksM6Ahv9uYSpZ9
#wearekatahdin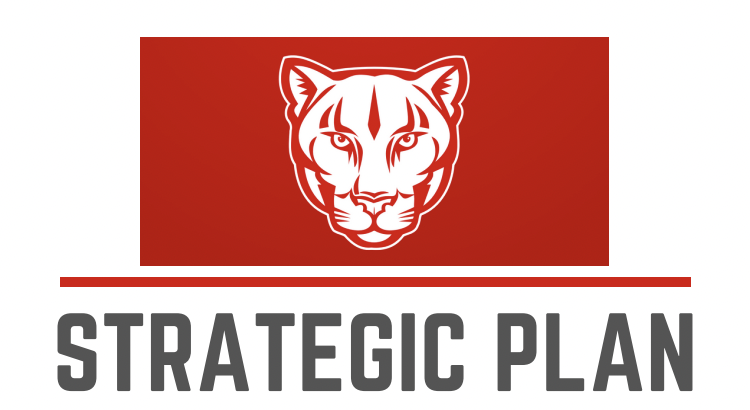 7th Grade artists at KMHS explored different methods of drawing pumpkins. From their drawings, they created a collage version using colored paper. Artists then used a variety of patterns using lines with markers in each section to create contrast. Shoutout to Mrs. Howes for drawing out the artists in our students!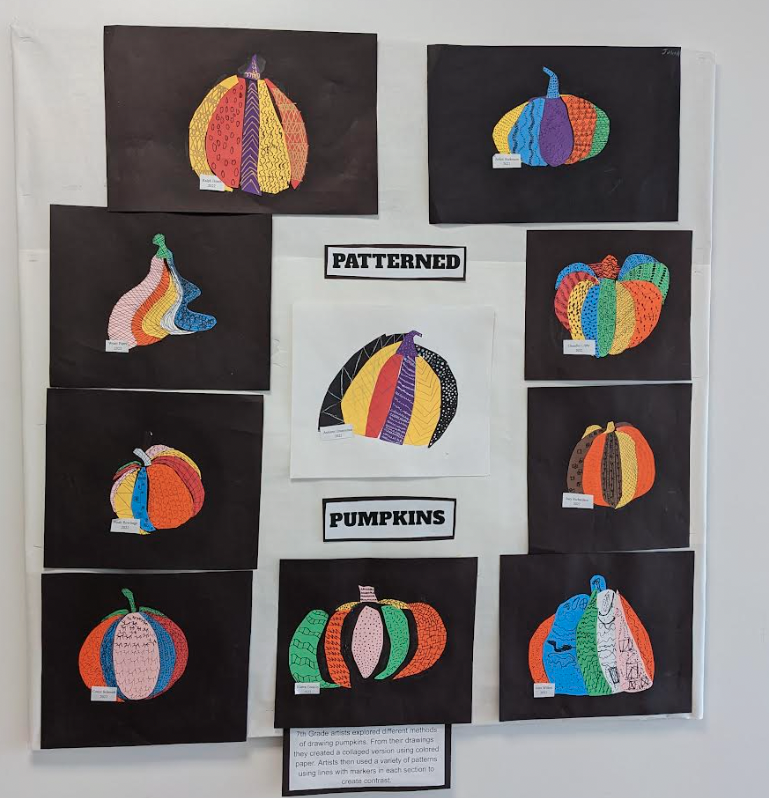 Come Join us for a Sophomore Class fundraiser on December 9th! Let's celebrate and get into the holiday spirit with this fun community event as we show the Polar Express at our Family Fun Movie Night at 6 PM! See details in the poster below--hope to see you there!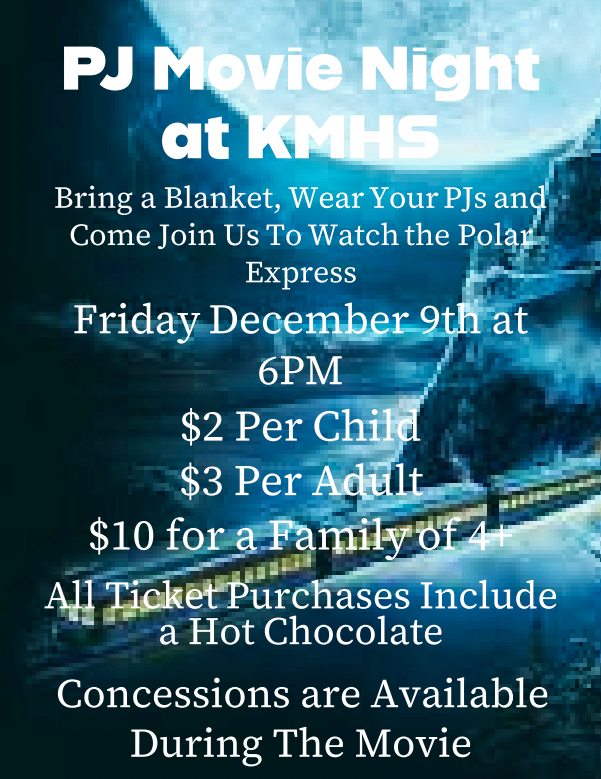 Katahdin Elementary School is happy to host our first annual Festival of Trees! Stop by during your student led conference or visit us over the weekend! All participants have the opportunity to earn or buy tickets to enter the prize raffle. Stay tuned for more exciting festival updates! #wearekatahdin #learninghappenseverywhere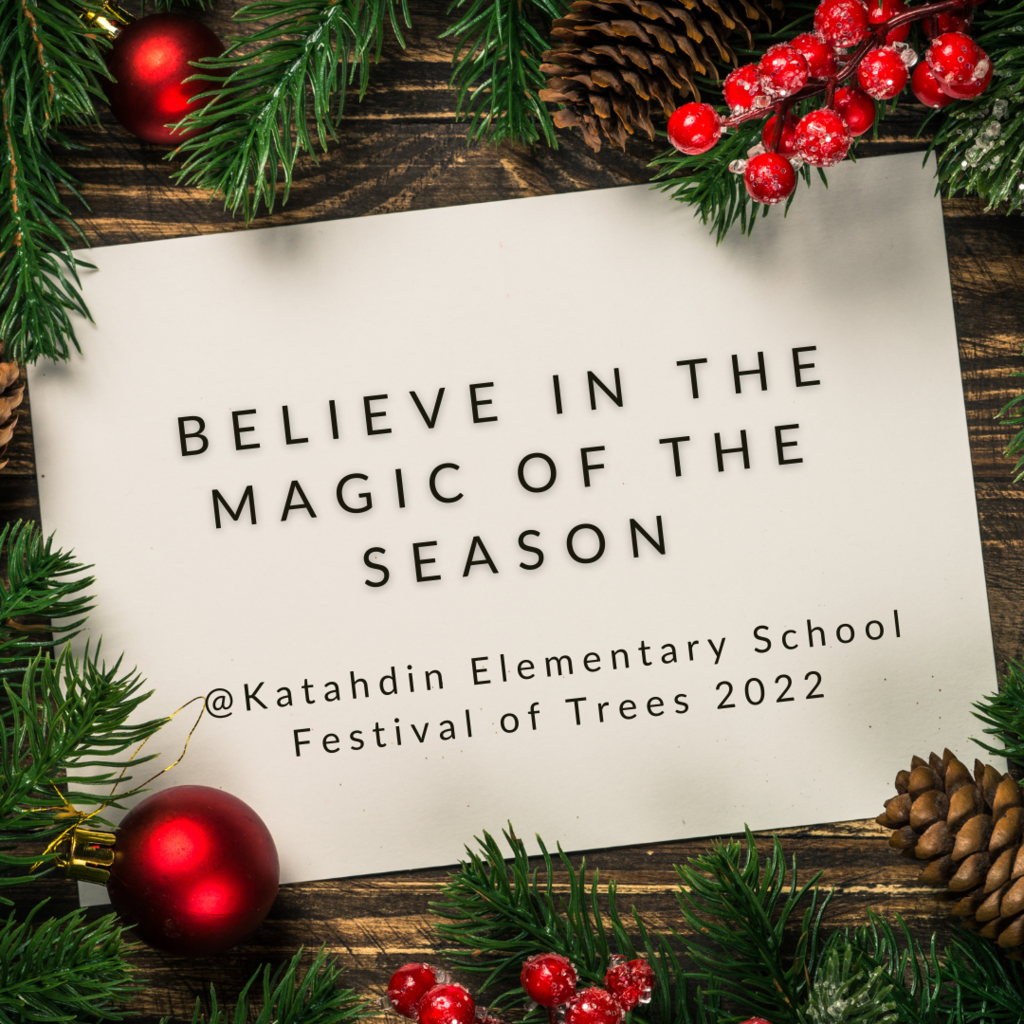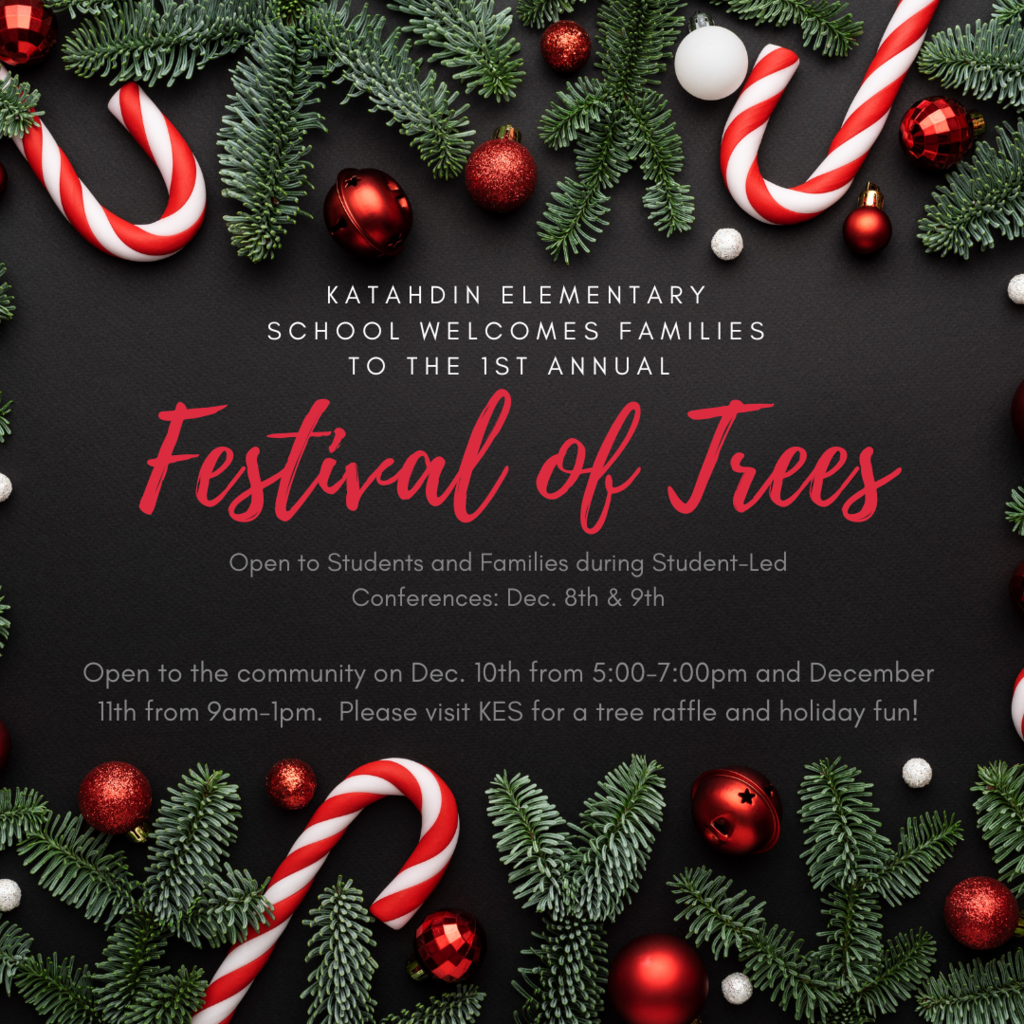 All community member are invited. Come join us! If you are planning on attending, please RSVP by calling the school.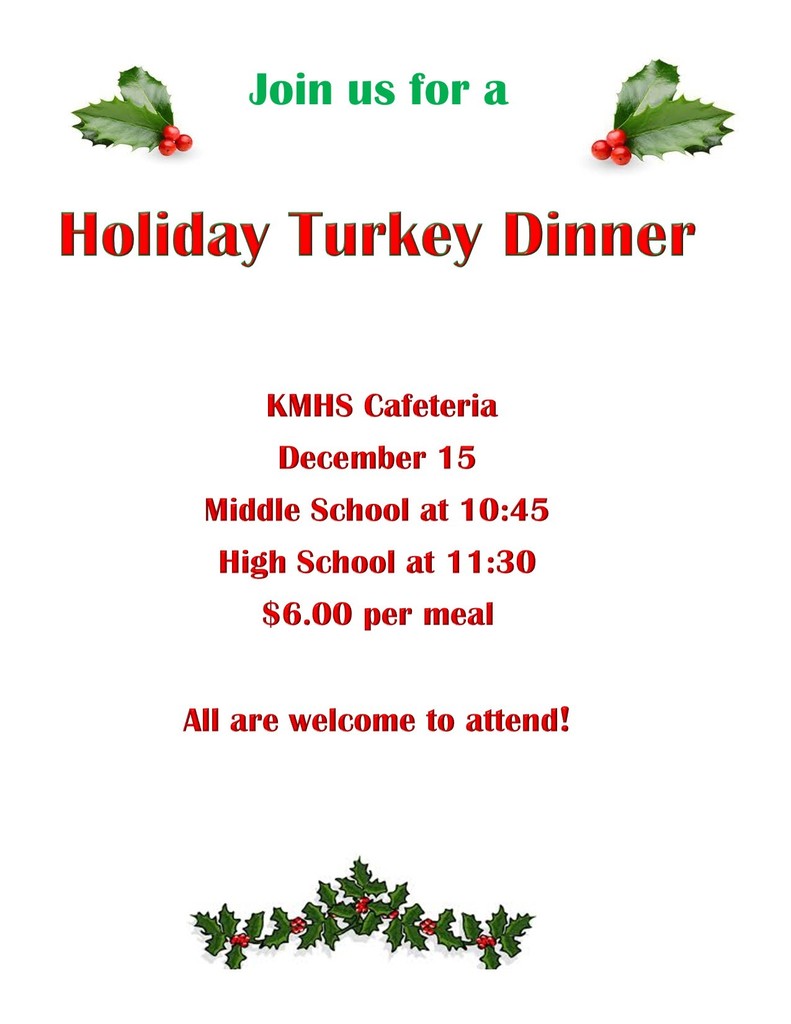 Please join us!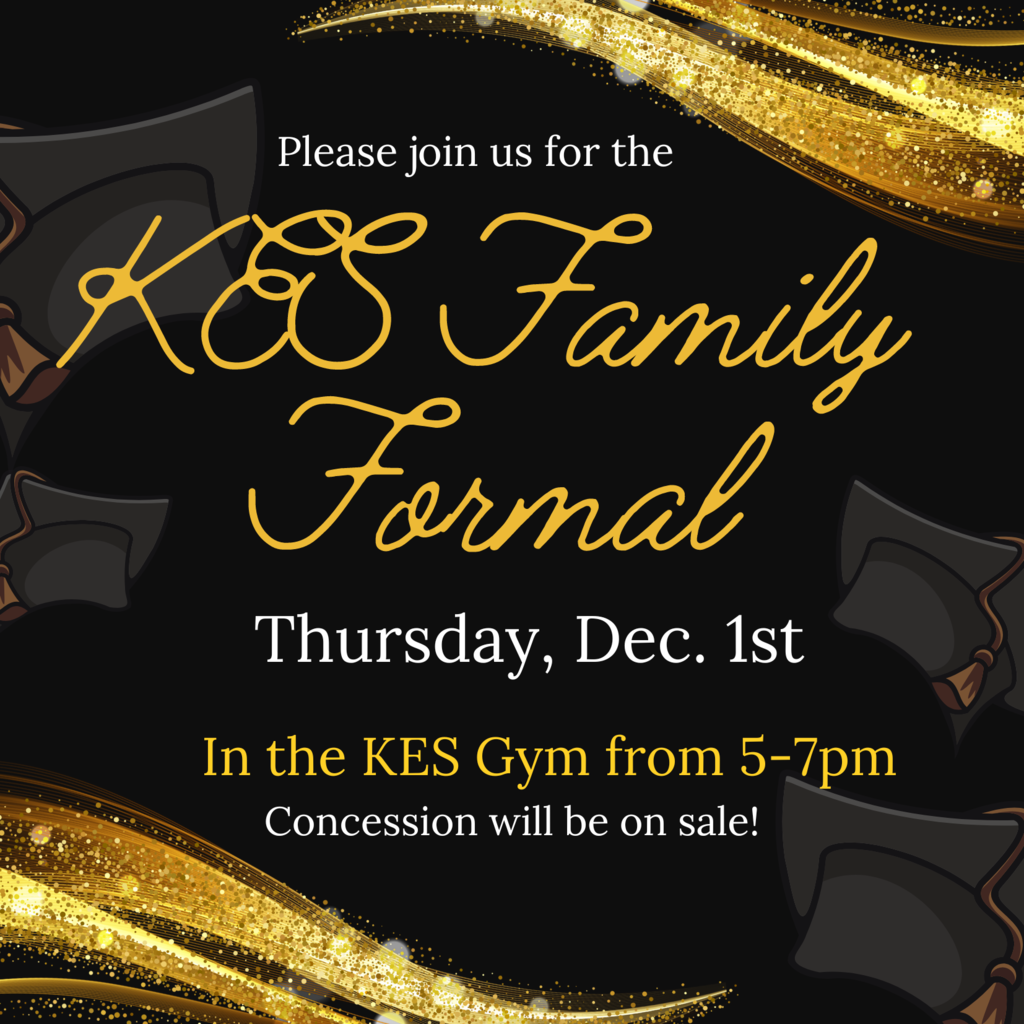 On behalf of RSU 89 staff and students, we'd like to extend our gratitude for our community, our parents, and all who help make our schools a safe and positive place to be! Please enjoy your family, friends, and loved ones as we express gratitude to all who touch our lives. Happy Thanksgiving everyone!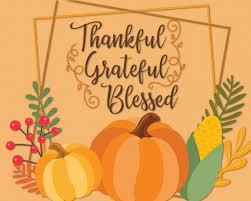 This gets our hearts at KMHS pumping with excitement about learning! Bio 100 made heart models to show flow of simulated blood through the heart and how it pumps between chambers.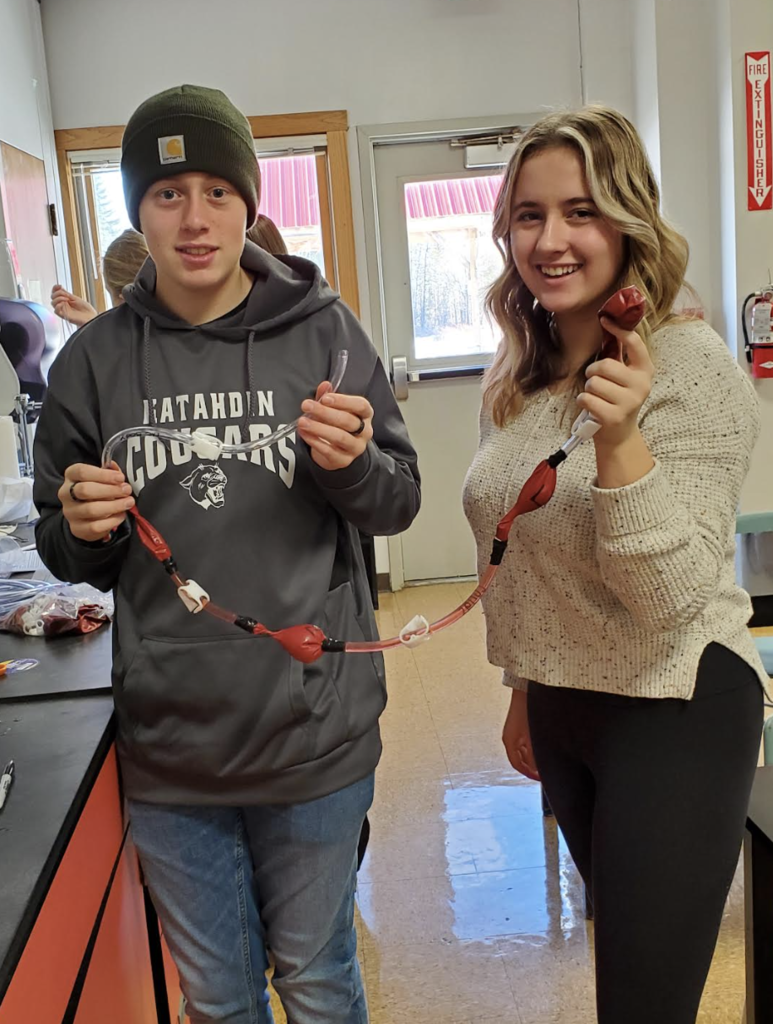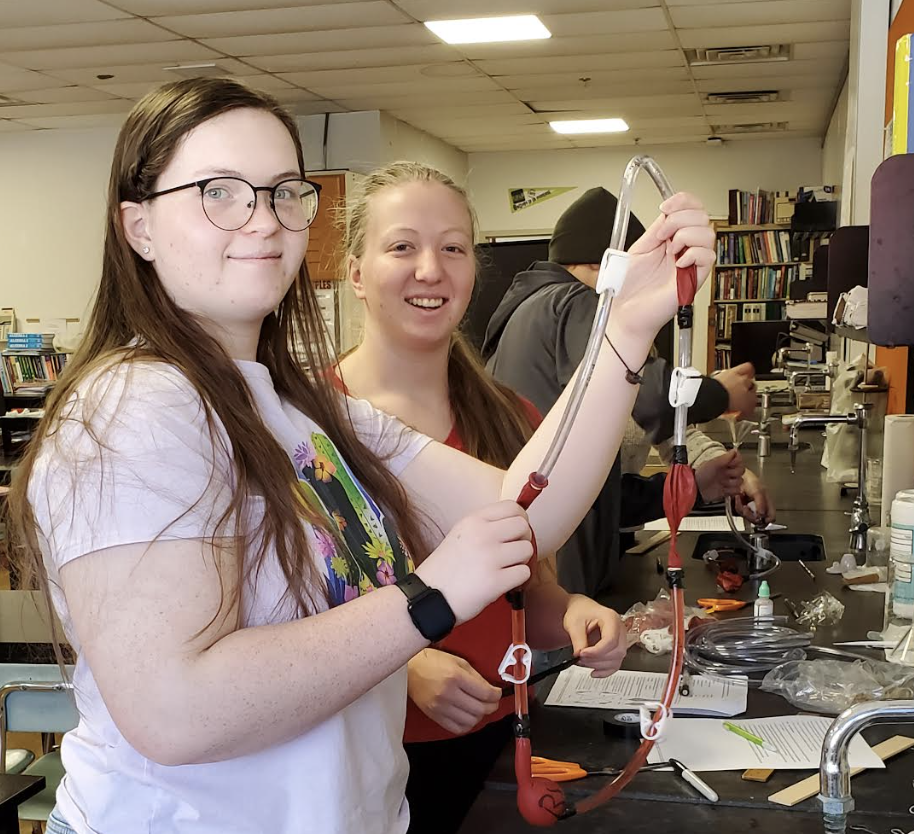 Thank you to Katahdin trust for presenting to Ms. Harvey's financial literacy class about budgeting. Such an important skill as students move along into the workforce and manage their finances!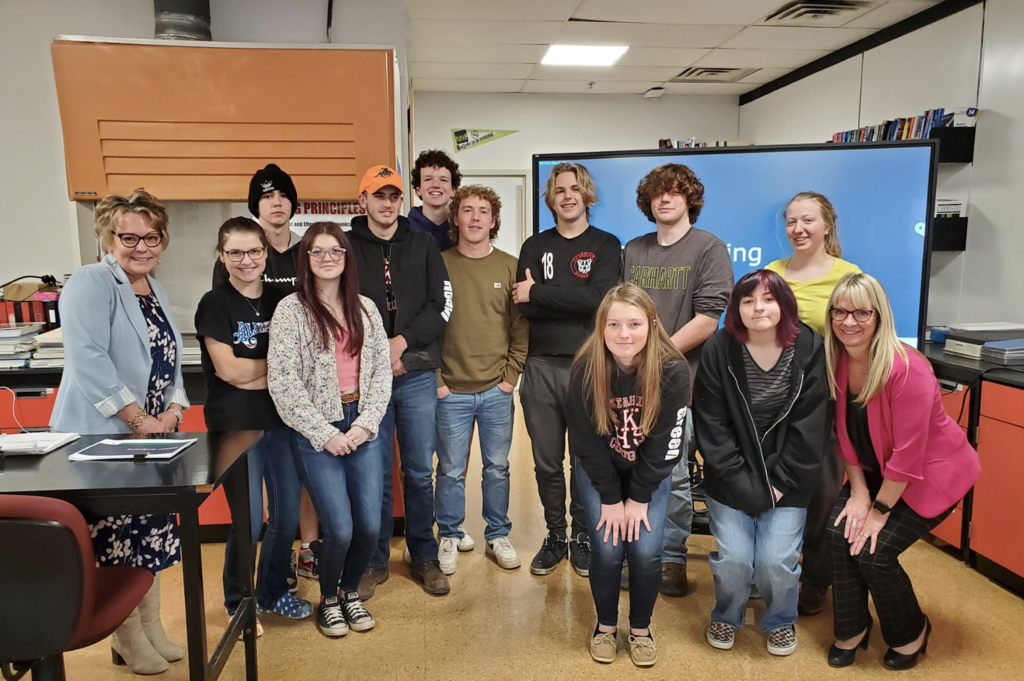 Thank you to our incredible food service team, custodial staff, educators, and families that made this Thanksgiving meal possible. We are grateful for the time shared together! #wearekatahdin #learninghappenseverywhere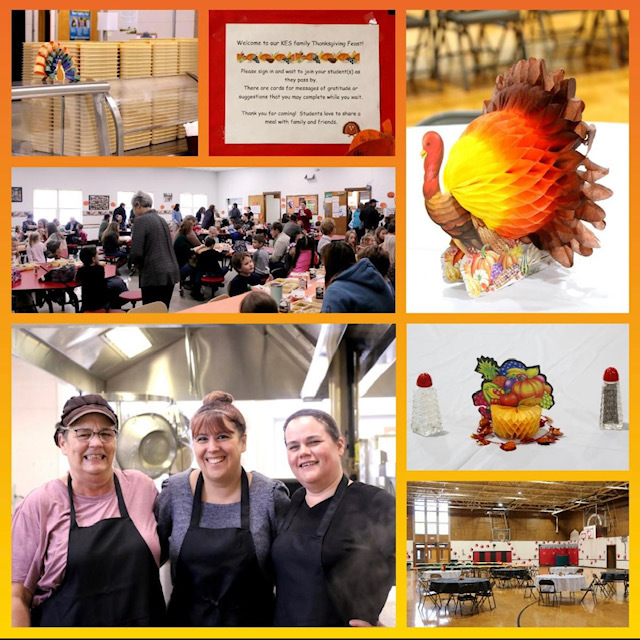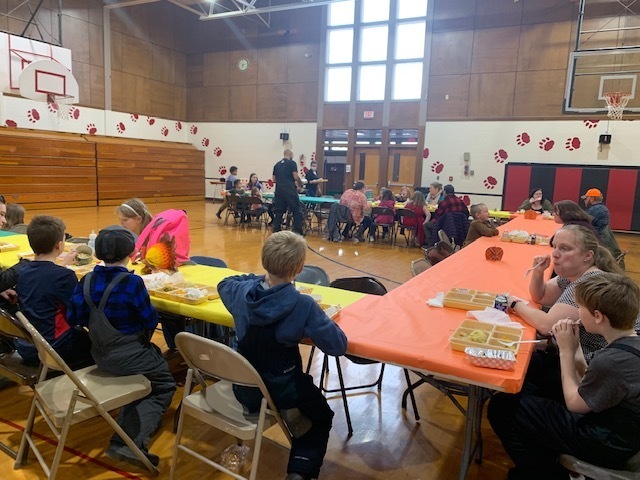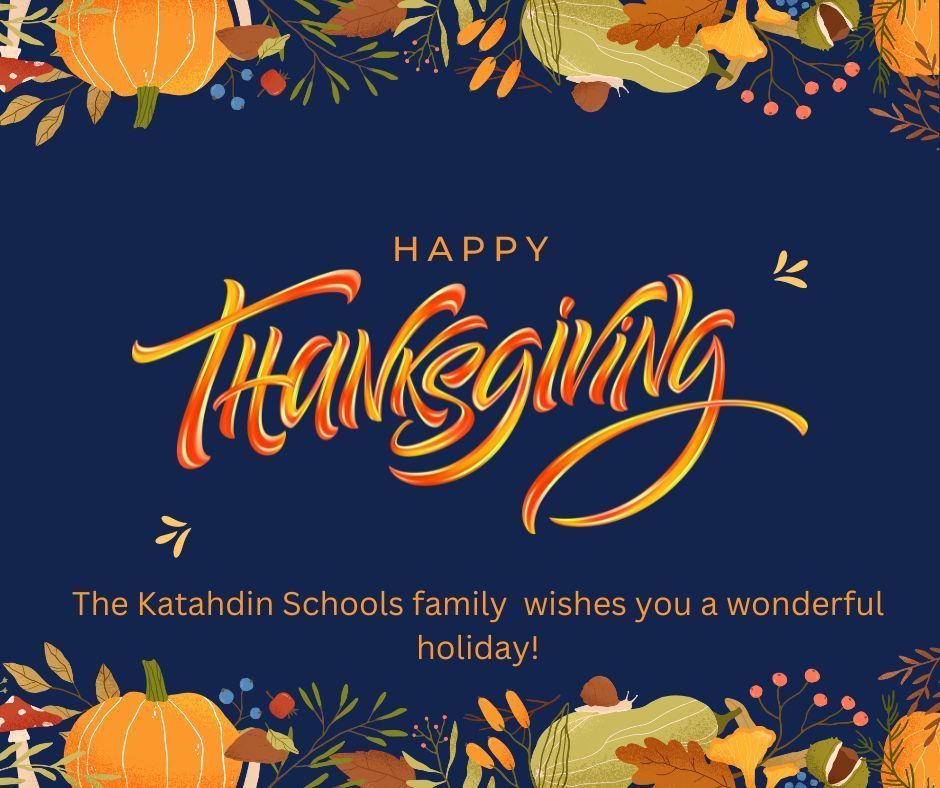 High School Outdoor Ed Class tried their hand at making fire during the beginning of the snow. They determined what would be needed to start a good fire in different conditions. Congratulations to Leif for being the only one to produce a flame.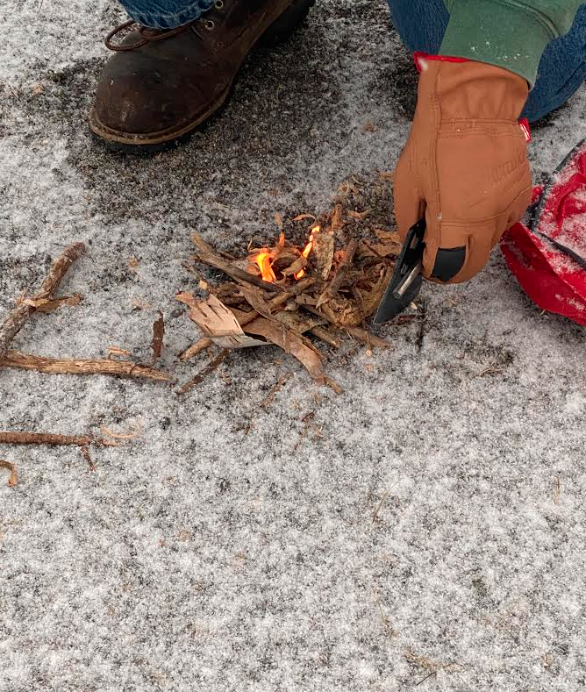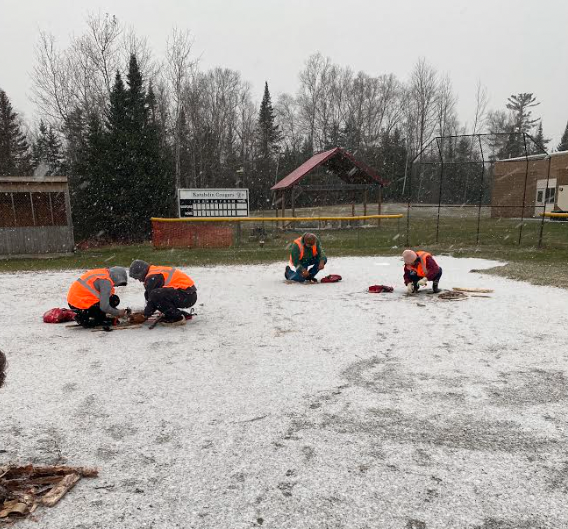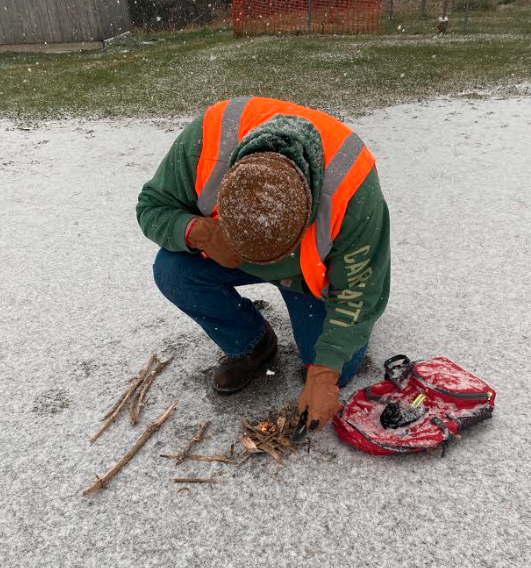 Last week, we received a generous donation in the form of a newly paved basketball court. During recess, children were thrilled to utilize this new space through basketball, four-square, chalk art, and matchbox car racing. Thanks to Mrs. Berry, who coordinated with Northeast Paving, Mr. Brackett, who scheduled the event, and the staff members that flexibly shifted their outdoor learning journeys/ teaching plans to make this possible. #wearekatahdin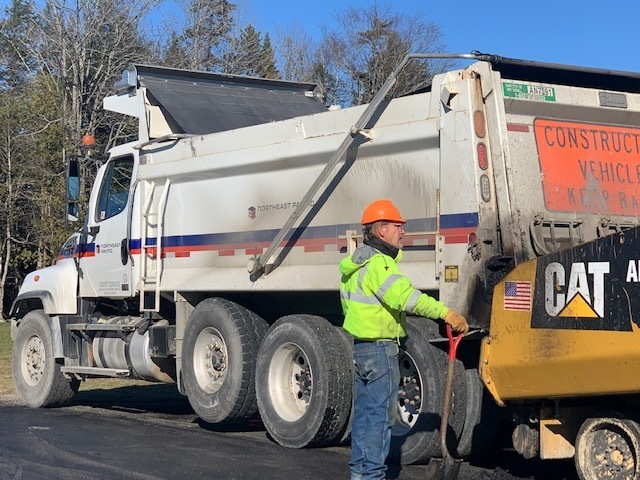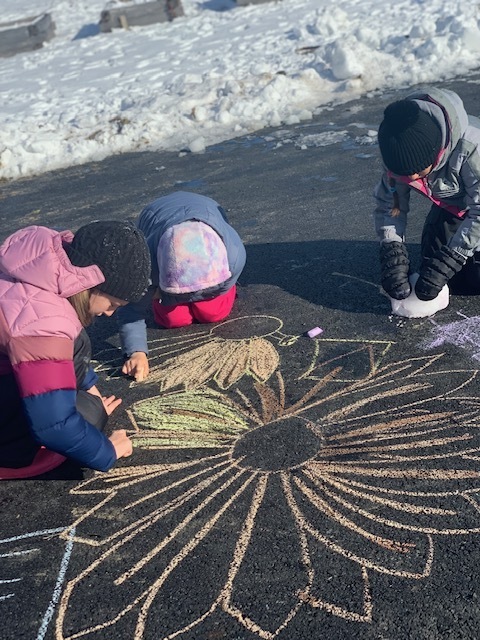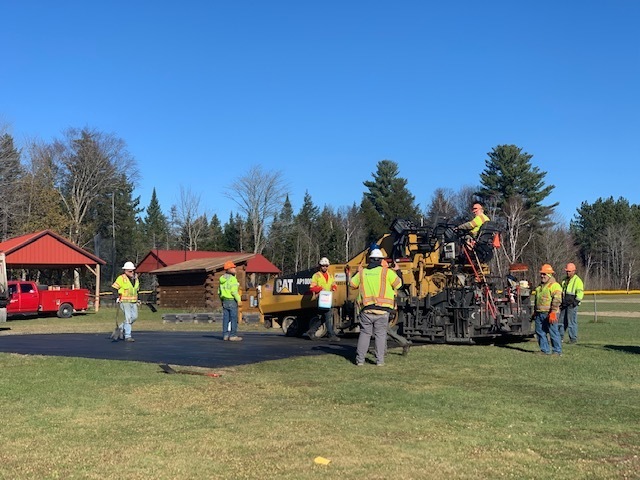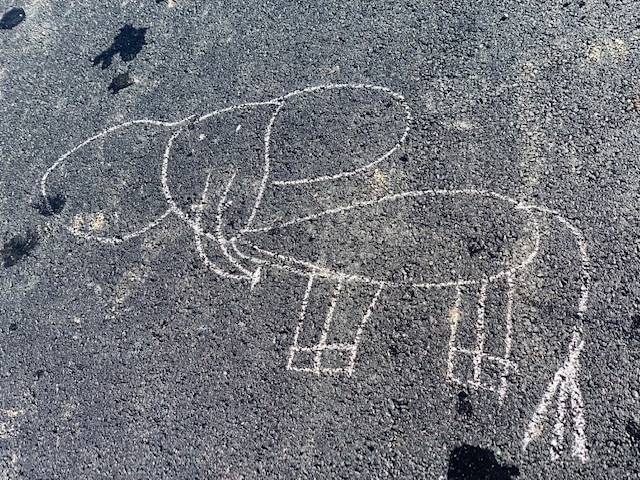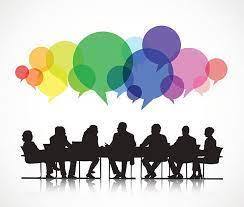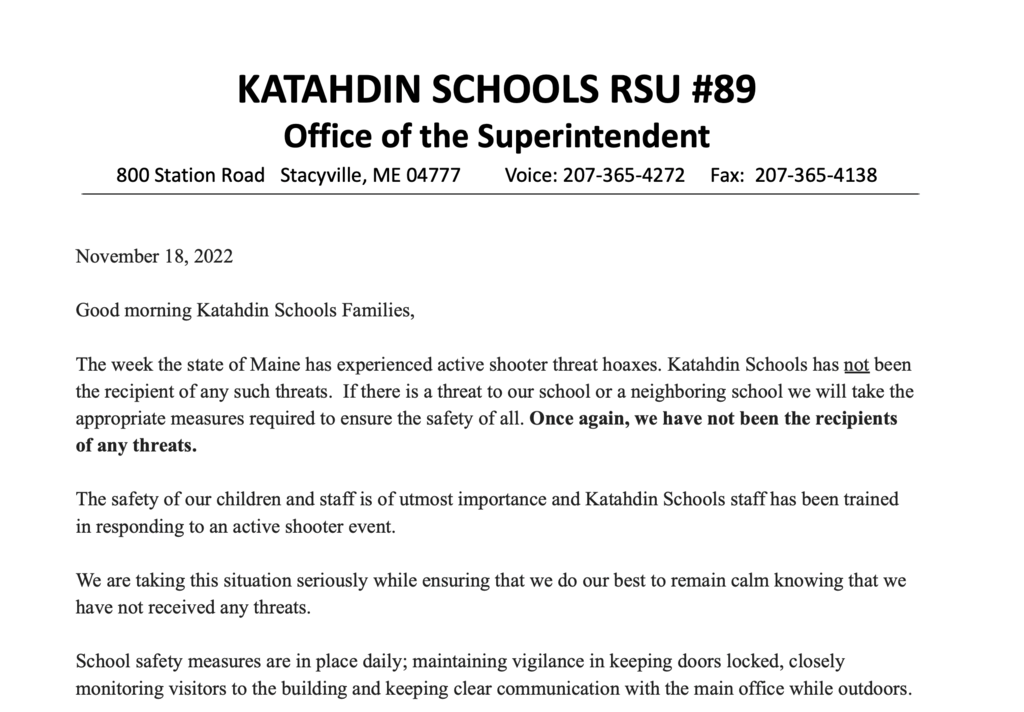 Exploration Science - 8th Grade With Fall being so warm, Kayaking safety and practice was able to be extended. Students were able to practice getting in and out of the kayak, practice maneuvering around each other, and practicing paddling around the island in the ponds below KMHS. There was a lot of laughter and a lot of splashing, but most importantly, a lot of engaged learning was taking place. A great success for Exploration Science in the Middle School!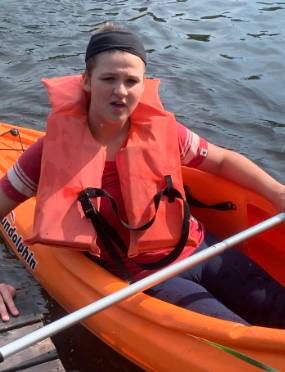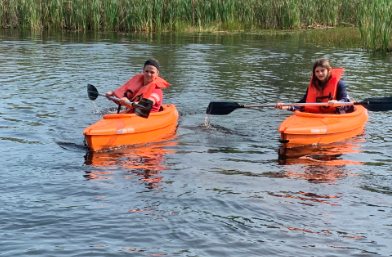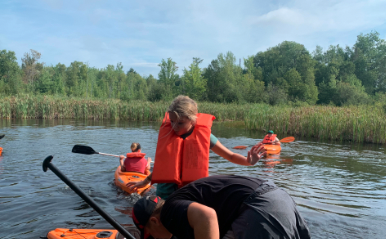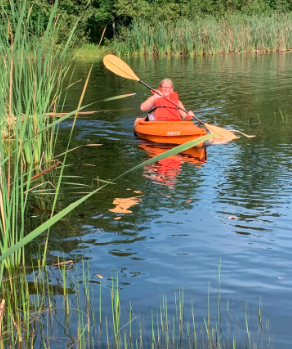 End of the quarter is always a celebration for us at KMHS. It is a celebration of success at not only an academic level, but a personal level as well. With that, as a celebration, Middle School Exploration Science purchased what was needed for S'mores and the students practiced their flint and steel fire making skills. The entire classes were spent cooking S'mores and sharing what they were expecting to learn next quarter.