ADULT EDUCATION SUMMER SCHEDULE Weight Training and Cardo Beginning June 19 from 7:00am-10:00am Any Questions? Call Lisa Rush 365-4021 Need different hours? Call Lisa

Middle School Boys Soccer Coach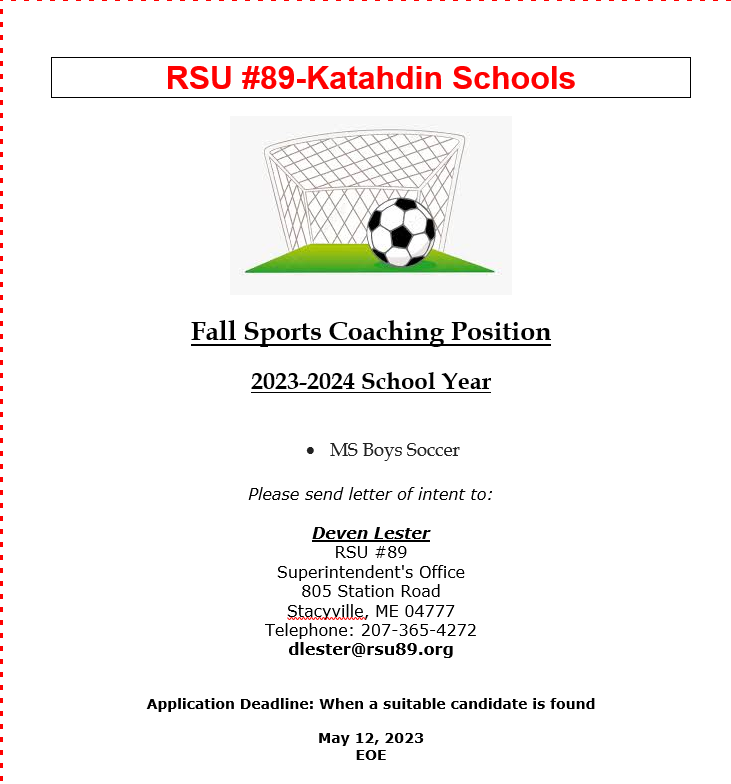 Important Information Regarding RSU 89 & the Katahdin Children and Families Foundation - please read #wearekatahdin
https://5il.co/1vl1k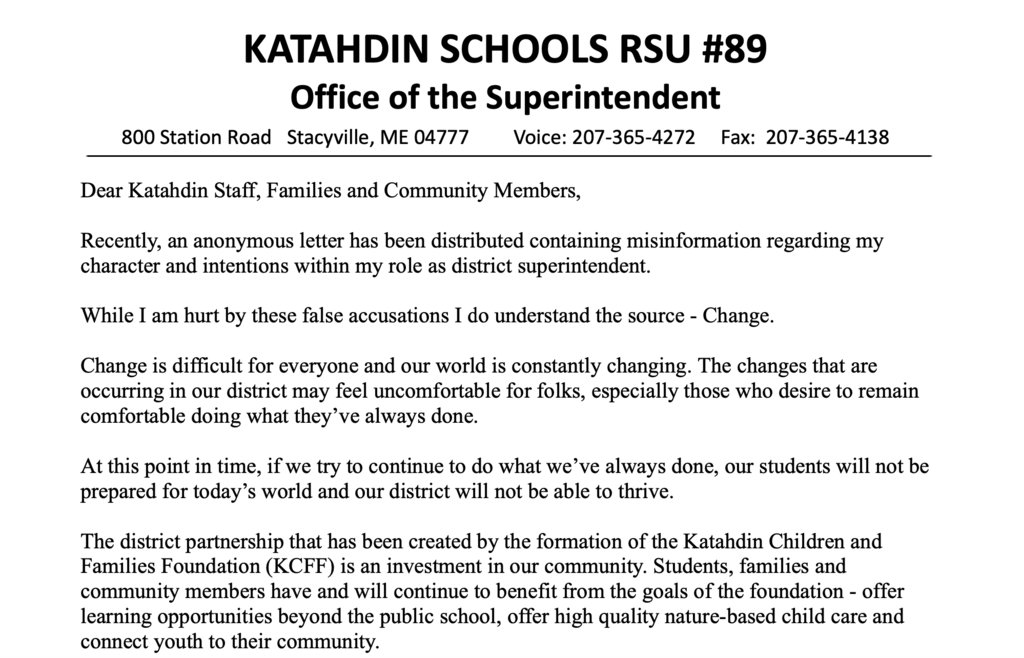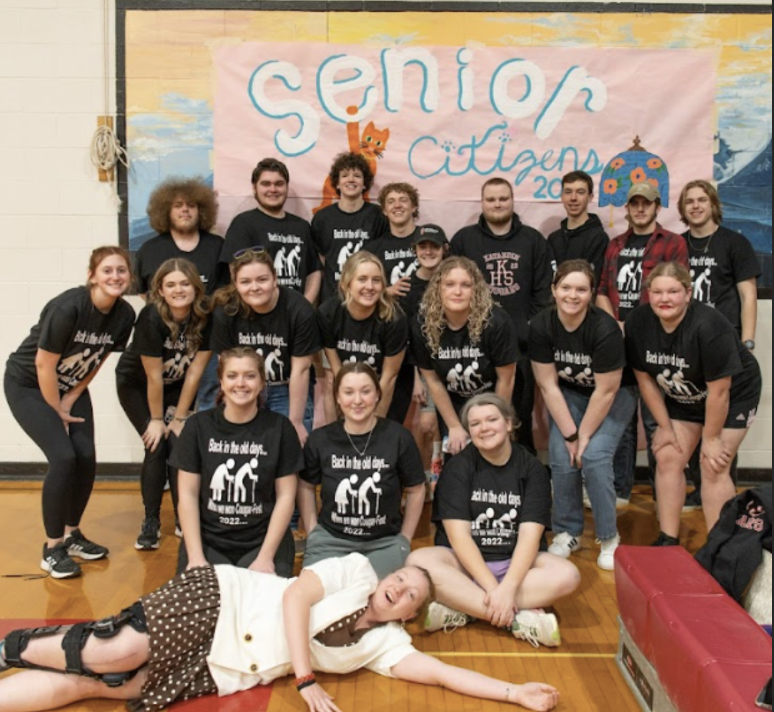 Athletic Director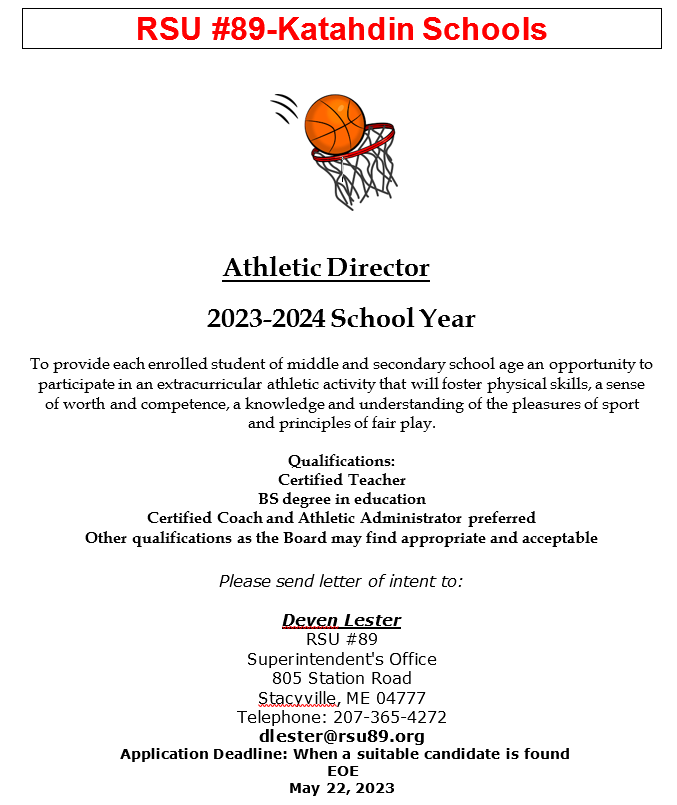 Special Education Teacher (Grade 6-12)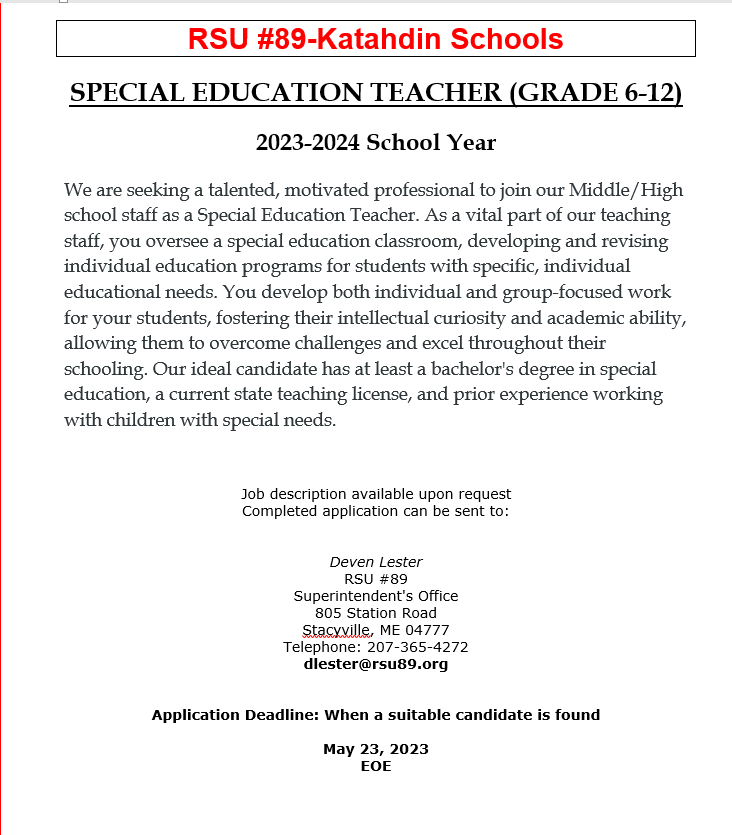 When you dive through the town of Patten, notice the barrels with flowers placed along the main street. They are beautiful and to make it even better, our National Honor Society members helped with the planting of the barrels. Thank you NHS members for giving your time to help our communities look their best.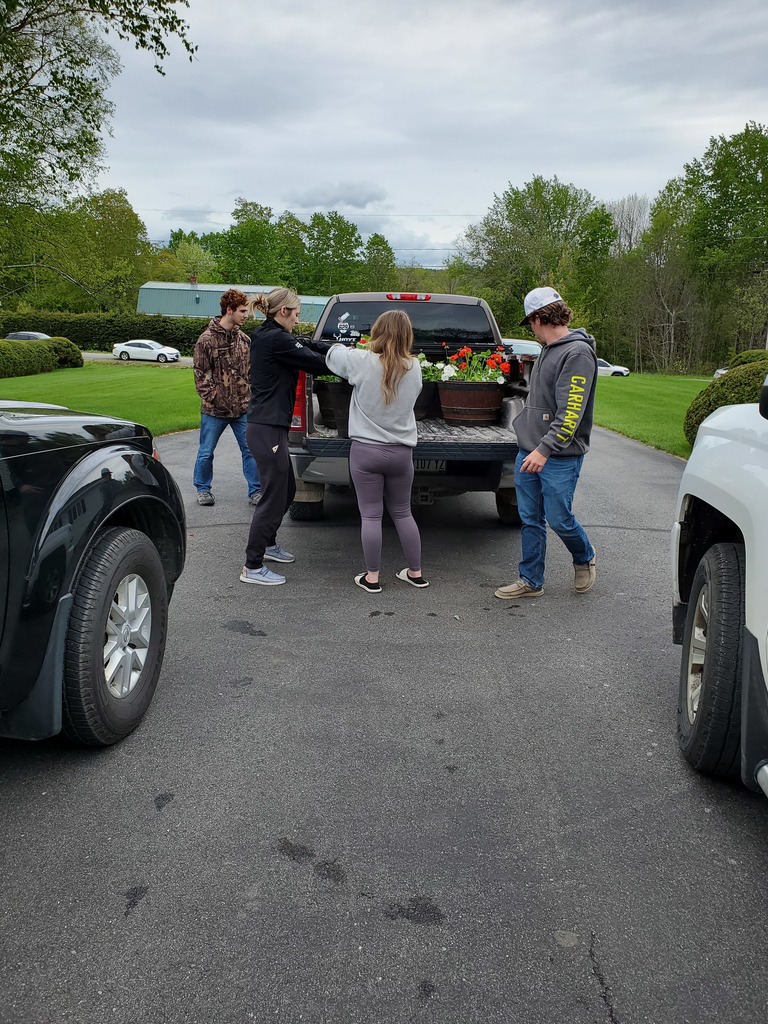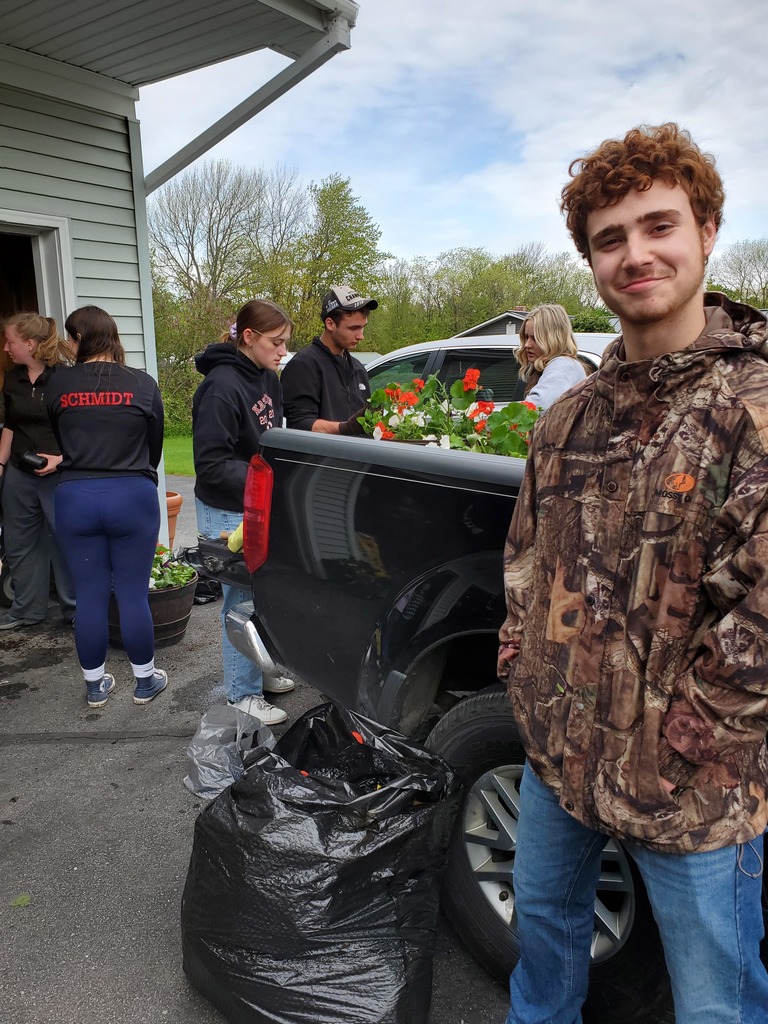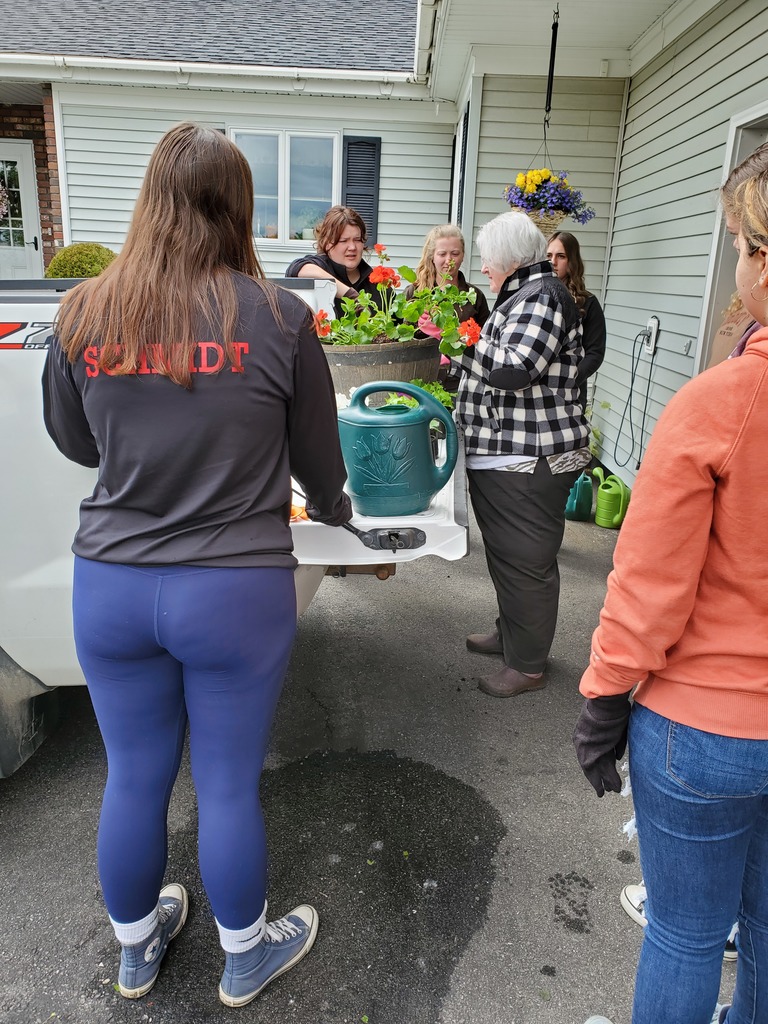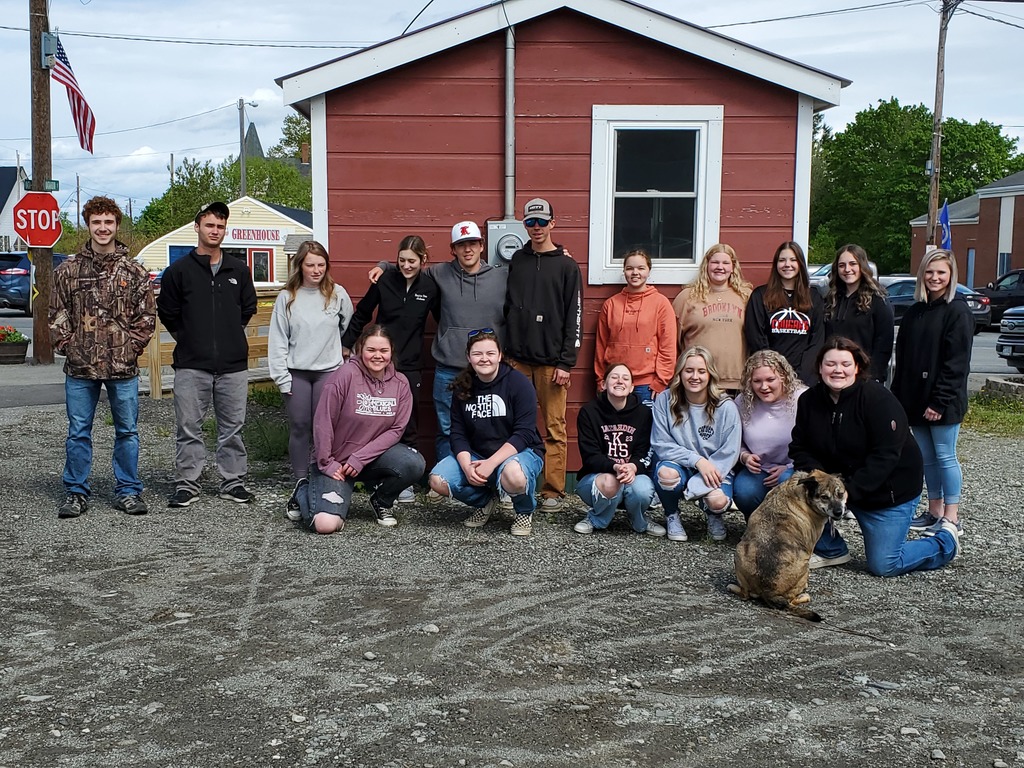 Today was a bittersweet day. The seniors had their traditional senior breakfast. They ate delicious food prepared by our favorite cooks. They played games and laughter was heard. This was followed by planting the flowers in front of the sign. We are excited to see the places they will Go and the accomplishments they will make. However, They will be missed.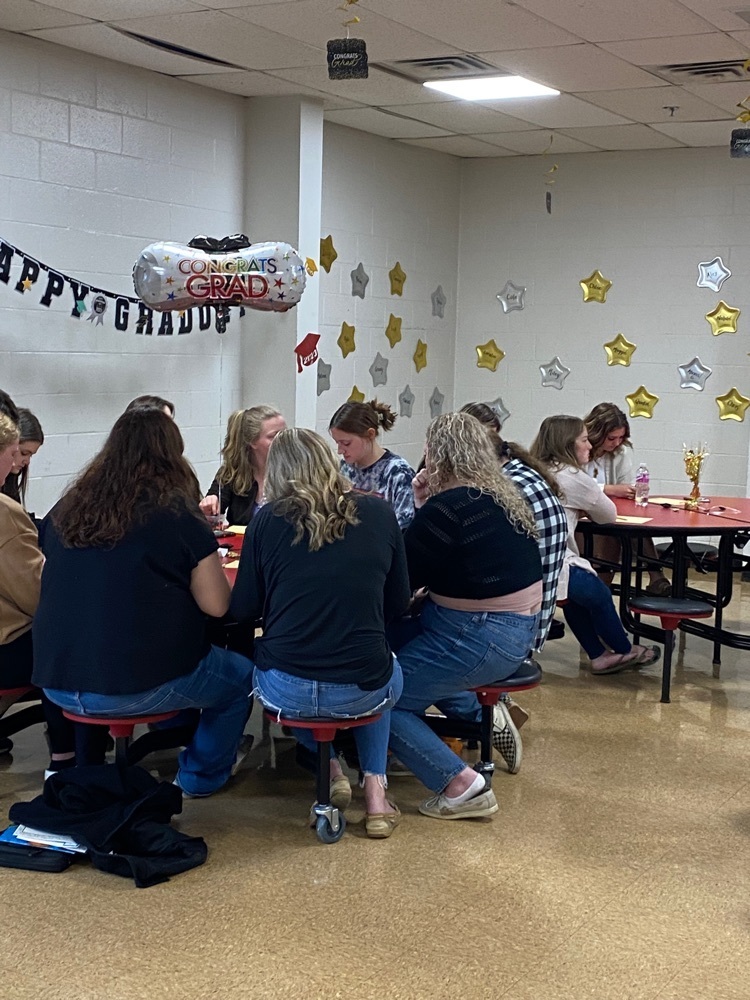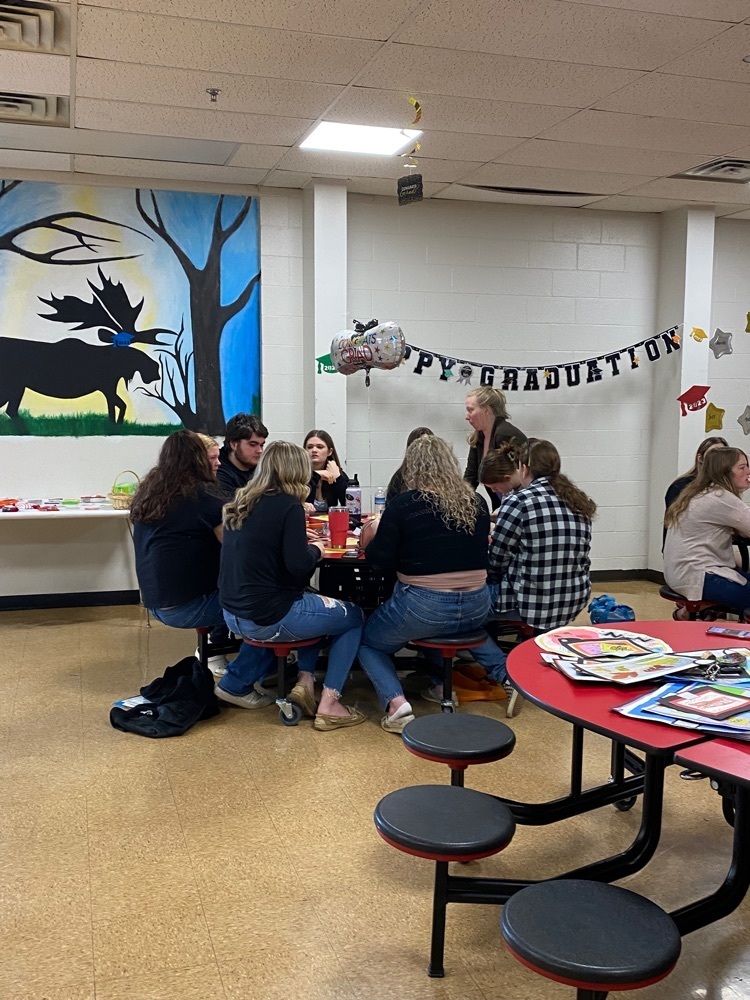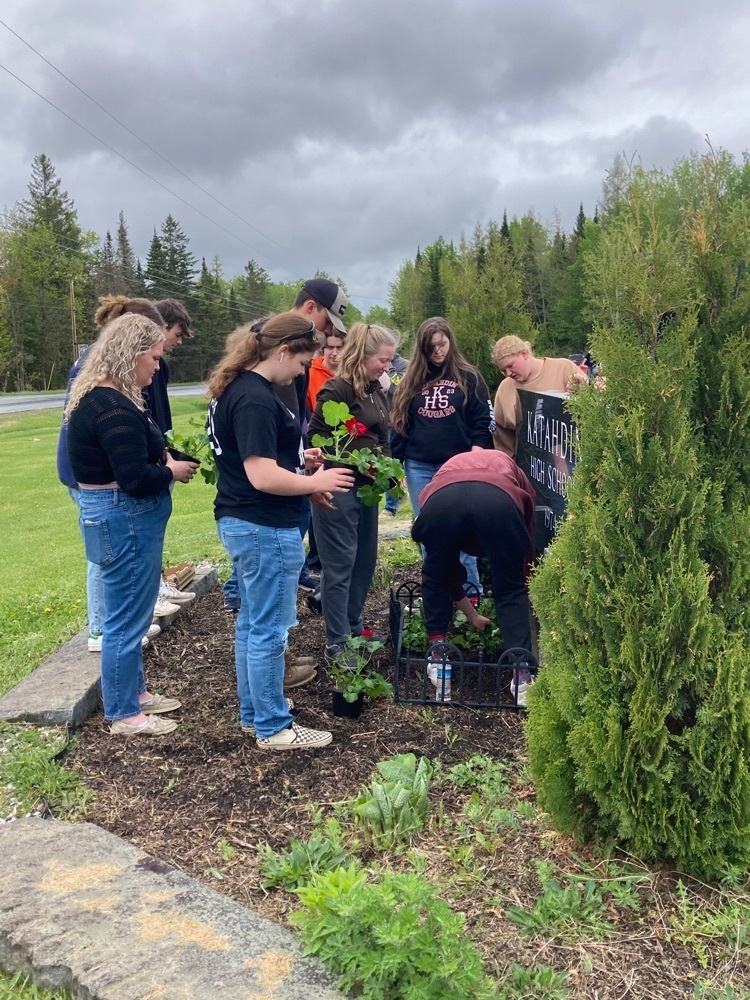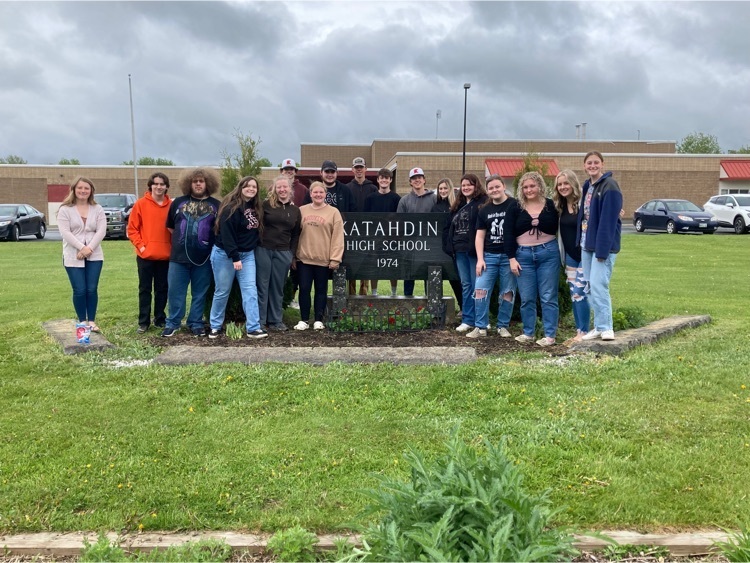 When you see these girls, give them a big congratulations! Charlotte Hartt is the Valedictorian of the graduating class of 2023 and Riley Ryan is the Salutatorian. Congratulations girls. We are so proud of you.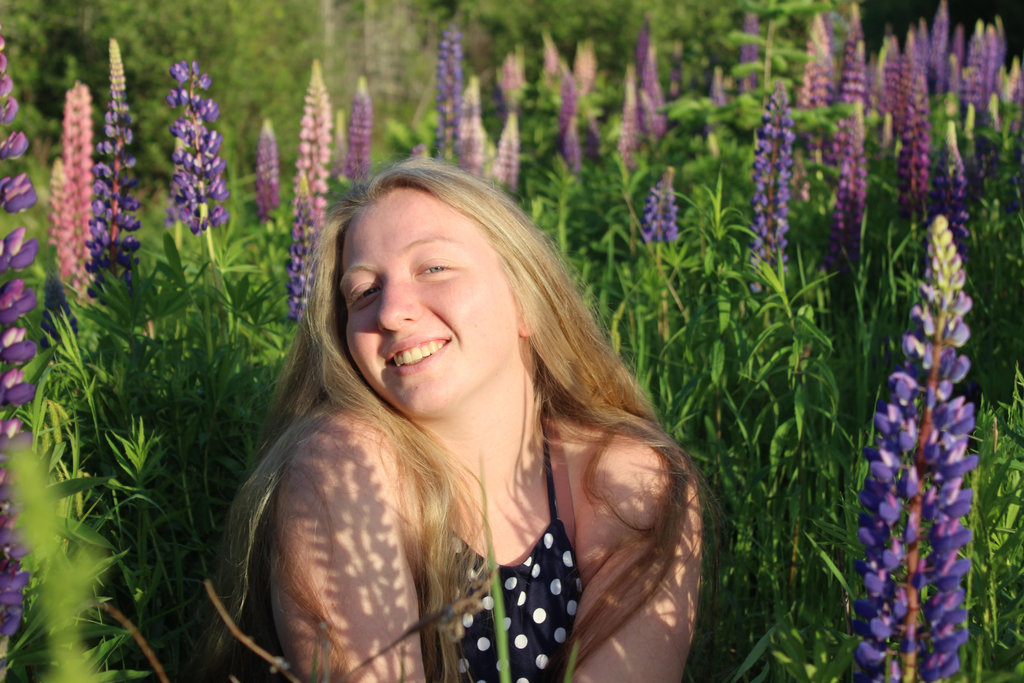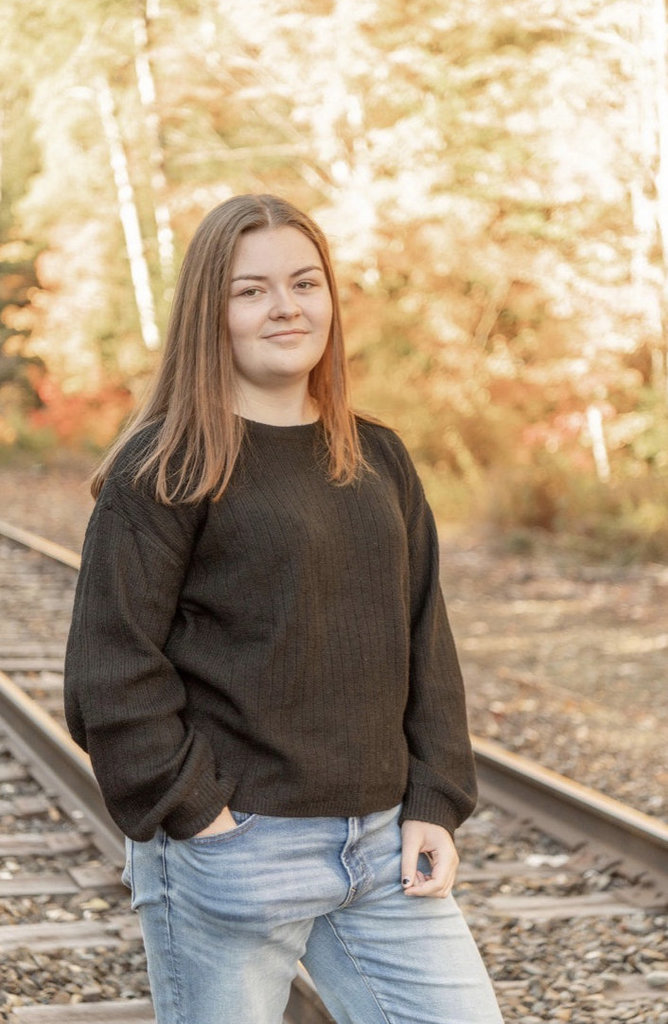 Our keynote speaker at graduation this year is John Pond. He is "Patten Boy" and a 1983 graduate of Katahdin High School. John pursued a degree in Environmental Engineering Technology. After receiving his degree, John accepted a position at CES, Inc. (CES) located in Brewer, Maine in 1985. Based on significant company growth and acquisition of other companies, CES rebranded to Haley Ward. John will be completing his 38th year with Haley Ward this spring. Currently, John is an Executive Vice President and the Environmental Service Line Director at Haley Ward. John tells us the education and mentioning I received while a student at KHS have been invaluable. During my time at KHS, Teachers and Coaches provided many positive real-world learning opportunities and the importance of interacting with others through collaboration, respect, patience, persistence, and effective communication."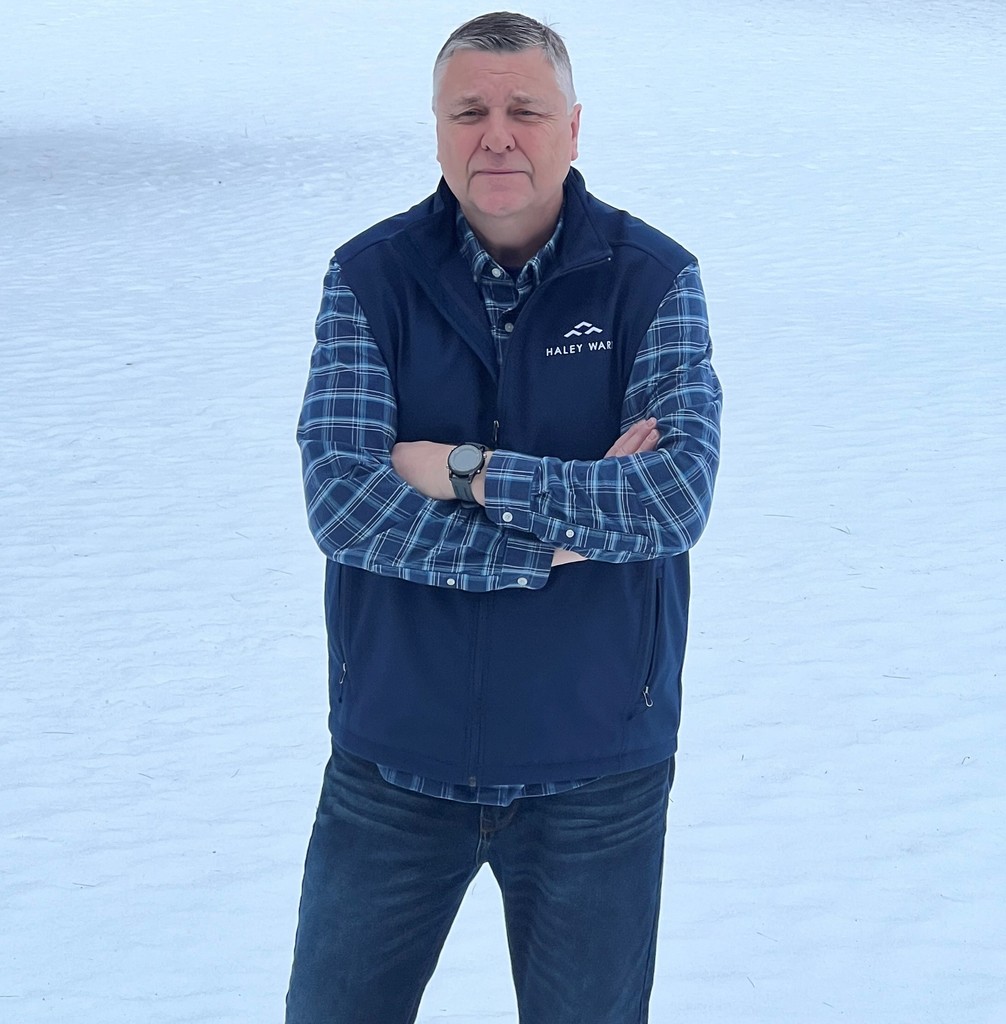 The RSU 89 District Budget Meeting will be held, May 30, 2023. Please contact the central office with any questions. HOPE TO SEE YOU THERE!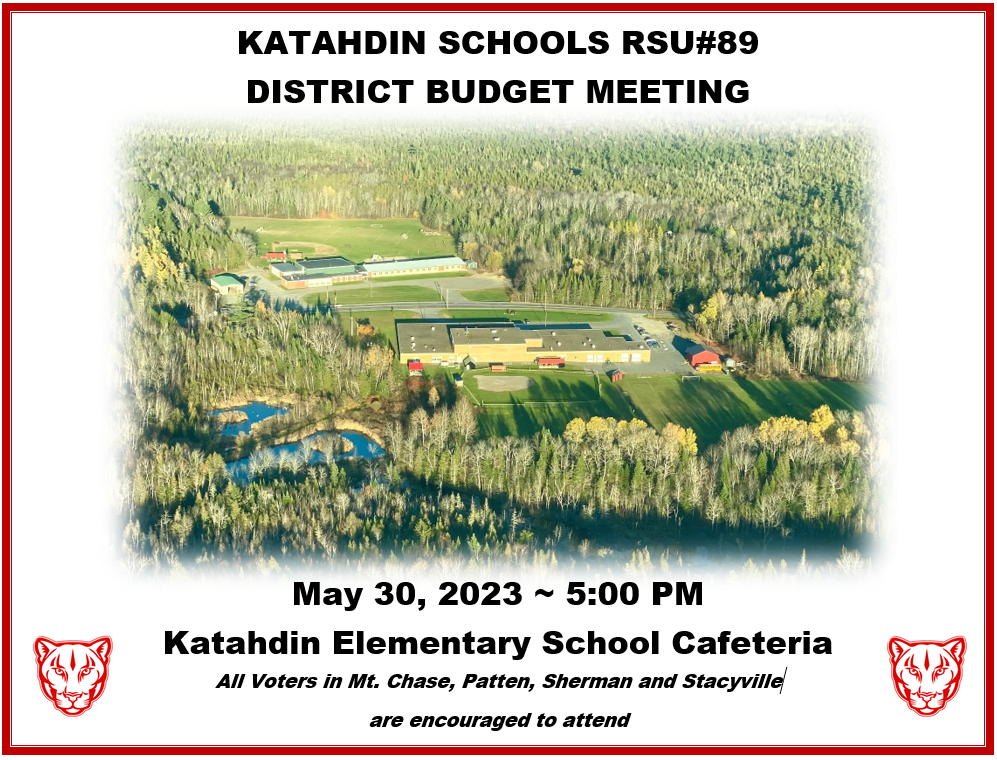 Aftering honing micropipetting skills students used spit tubes for collecting cheek cell samples in saliva, and completed a DNA extraction protocol. Each student worked through extracting and purifying their own DNA, but after extraction was done, samples were randomized so that no one knew which sample belonged to them. The ACE gene is a gene present in the human genome that commonly comes in two versions: the insertion allele and the deletion allele. This gene holds the information for building the ACE protein which plays a central role in blood pressure, there has been very loose connections between having the insertion allele and having improved athletic endurance performance. Following the DNA extraction, students used the randomized DNA samples to complete PCR (polymerase chain reaction) to amply this specific gene, and then visualized the results using gel electrophoresis to see what percentage of students have the insertion allele vs. the deletion. Results can be seen in images below.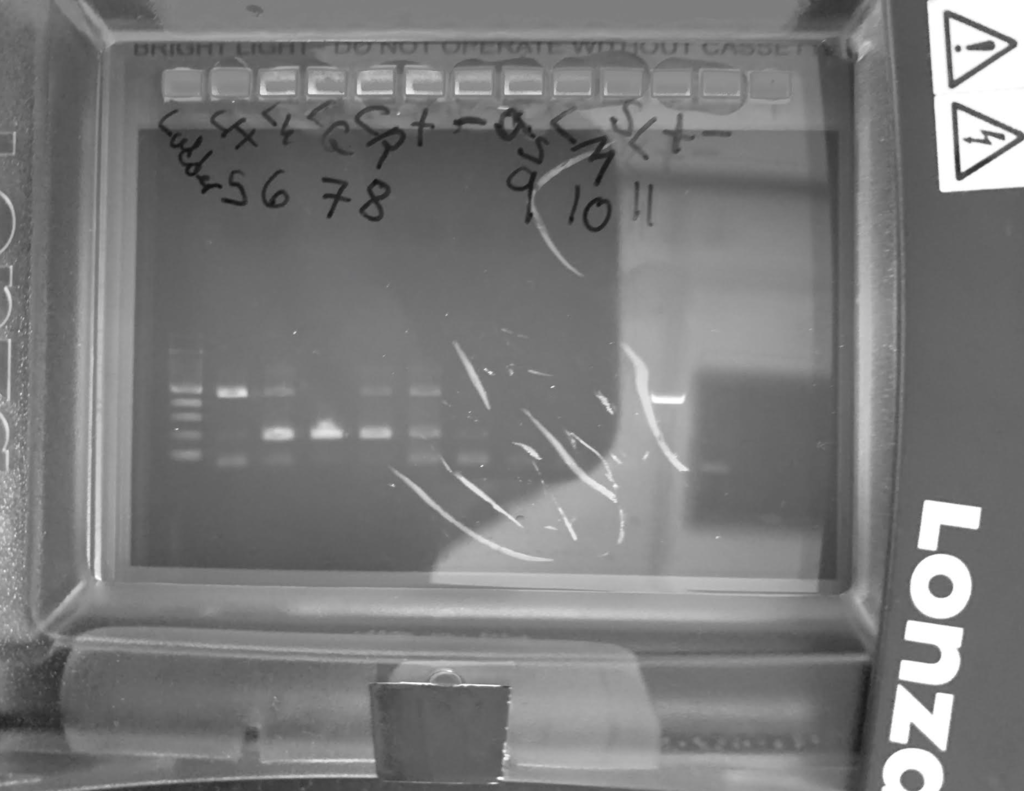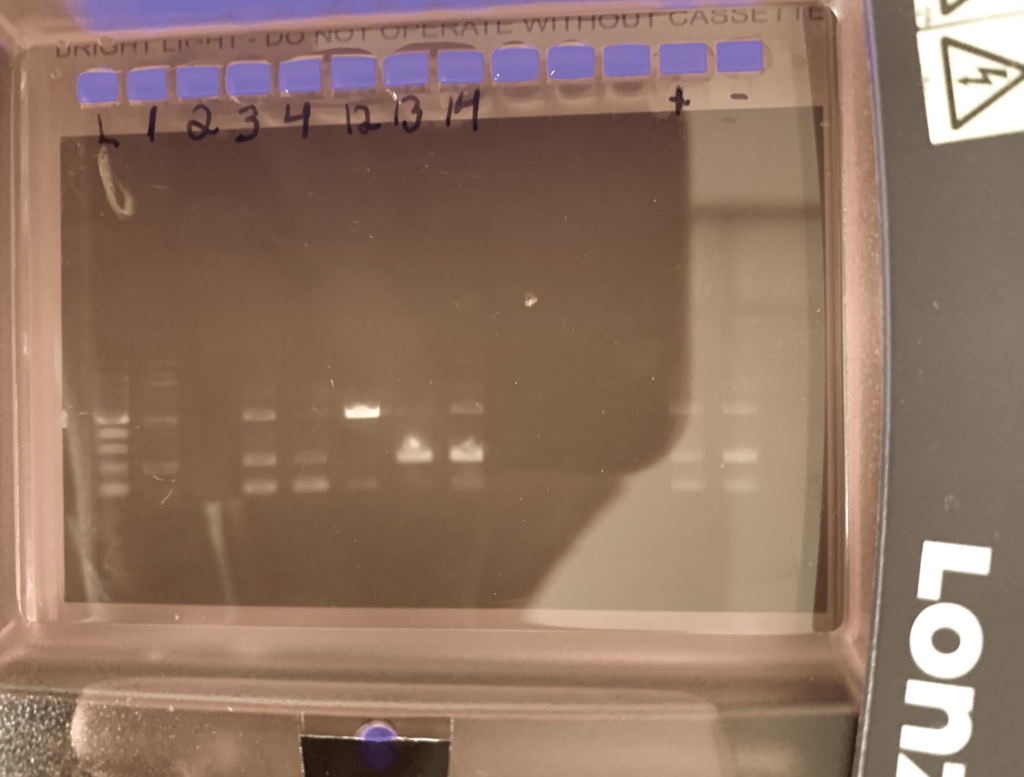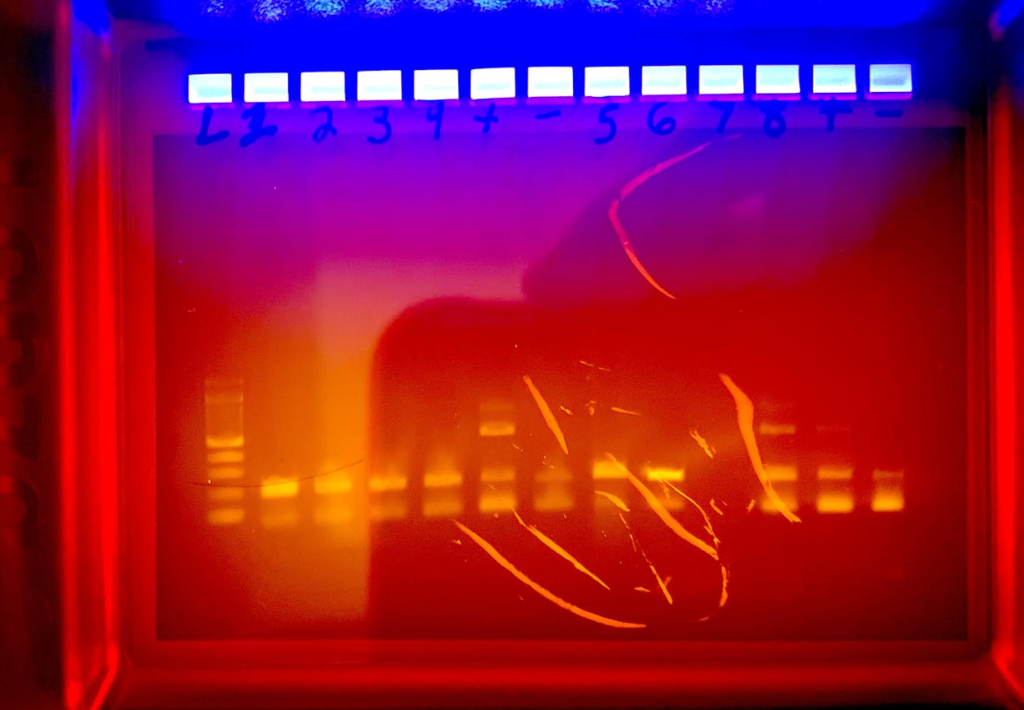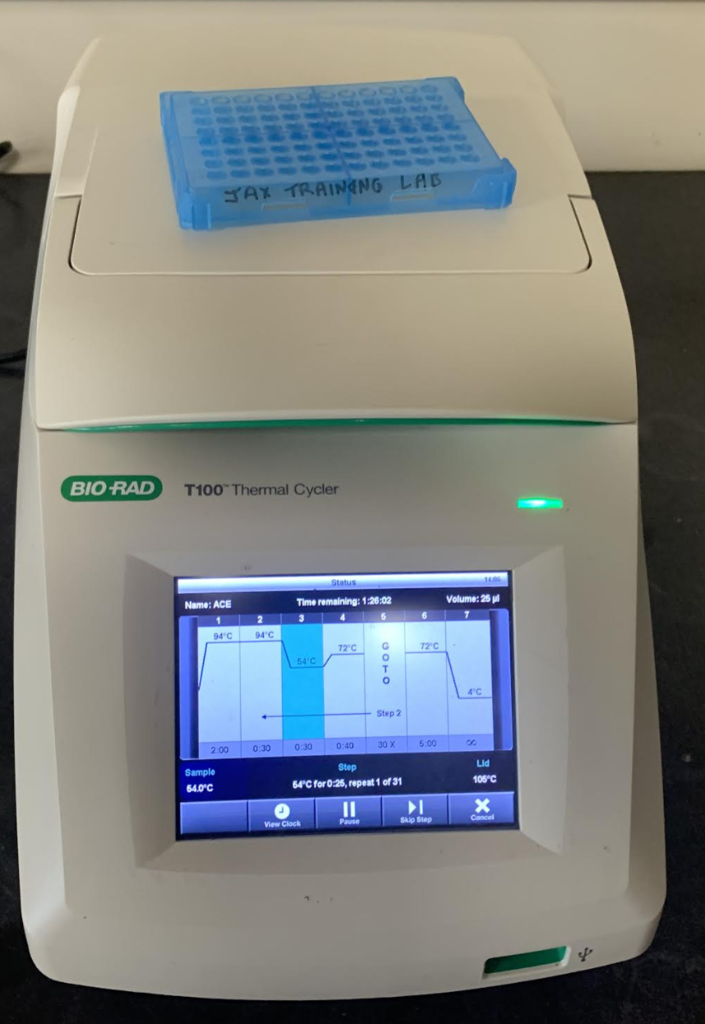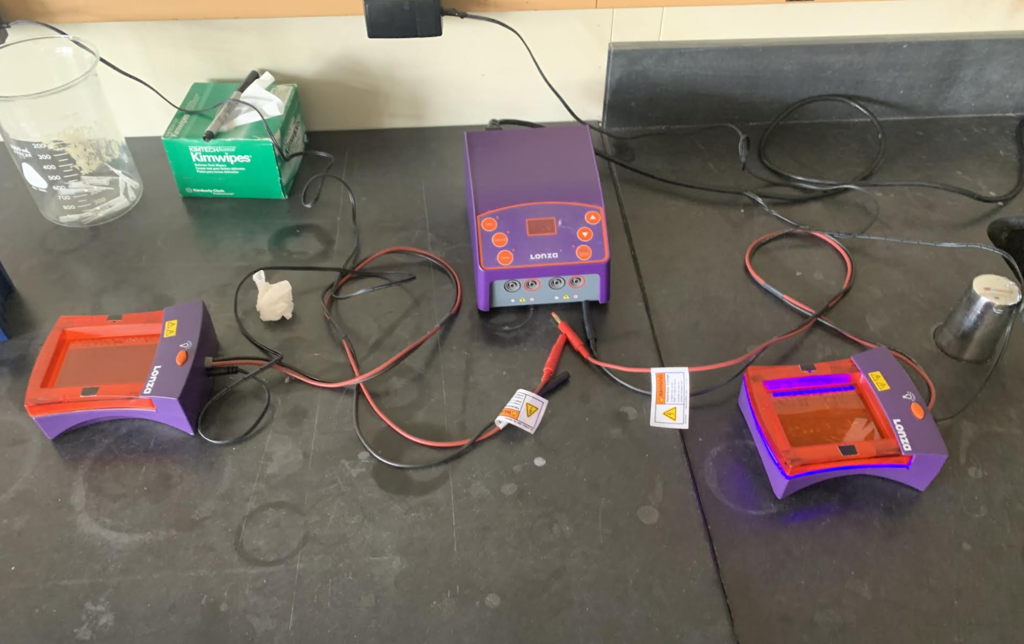 Thanks to the Teaching the Genome Generation program from The Jackson Laboratory sophomore biology students at KMHS were able to work with high tech biological equipment at school for two weeks. TtGG is all about giving high school students in New England access to molecular biology equipment to further their understanding of genetics and genomics in a genetics/genomics based world. One of the most important tools in a microbiologist's tool belt is the micropipette (as seen in pictures). The first of four labs sophomore biology students completed as part of this program is the "rainbow pipette" activity, where students use the micropipettes to move varying amounts of water and food coloring to create a rainbow to hone their micropipette skills for the next four labs. Thank you to Mr. Hannigan and his students for making relevant connections between sciences and the world we live in!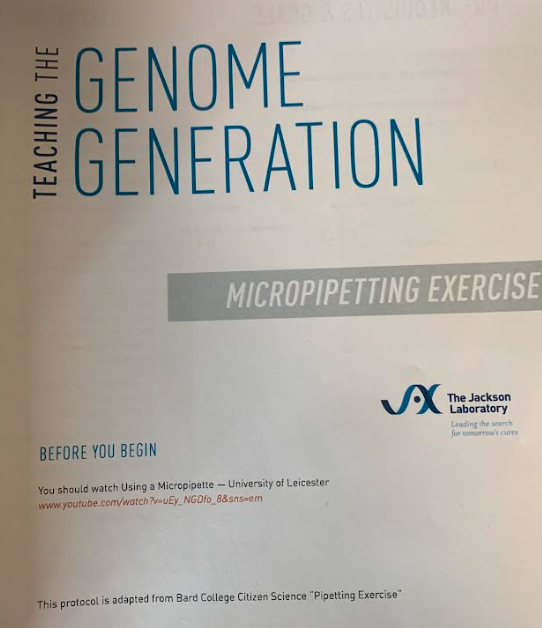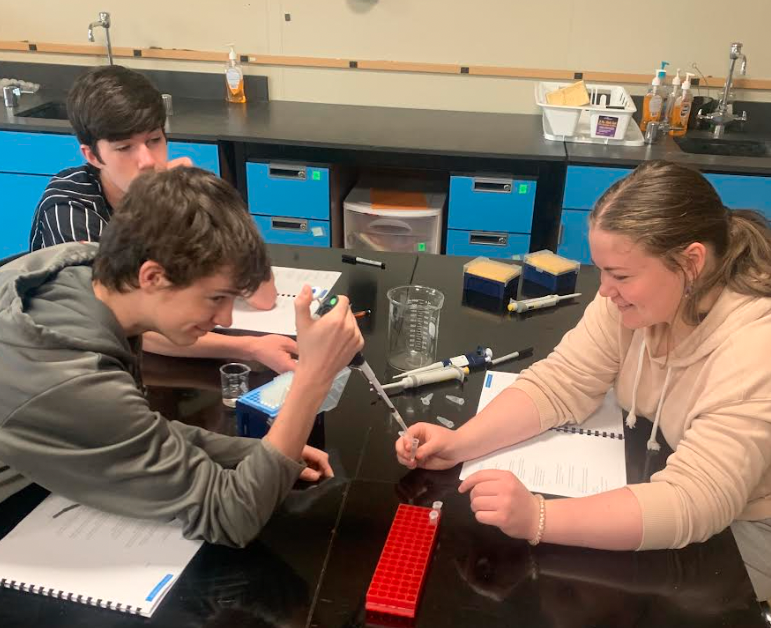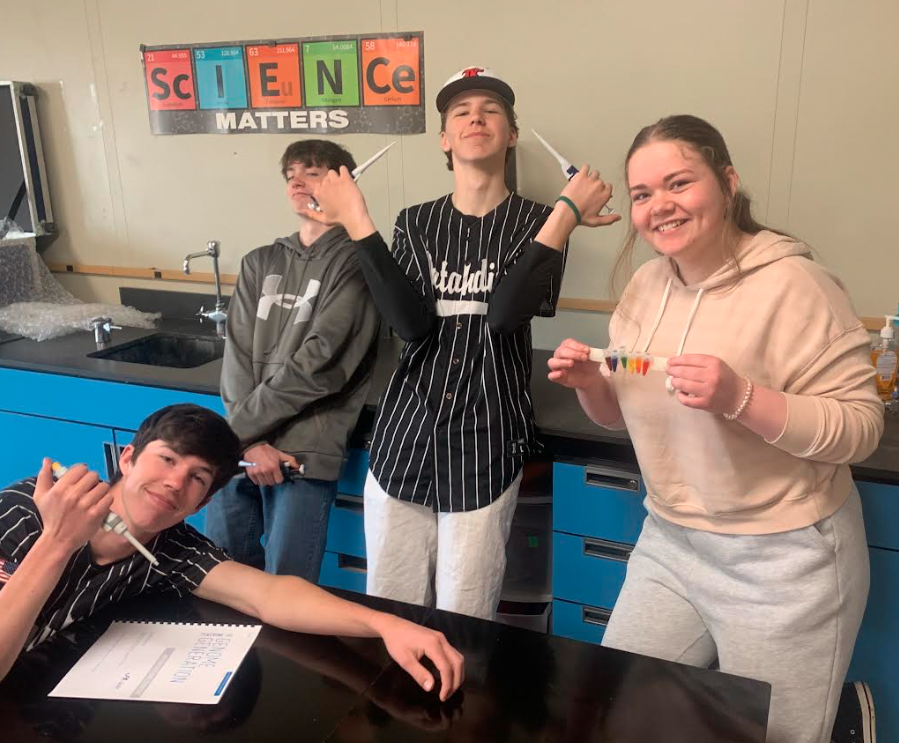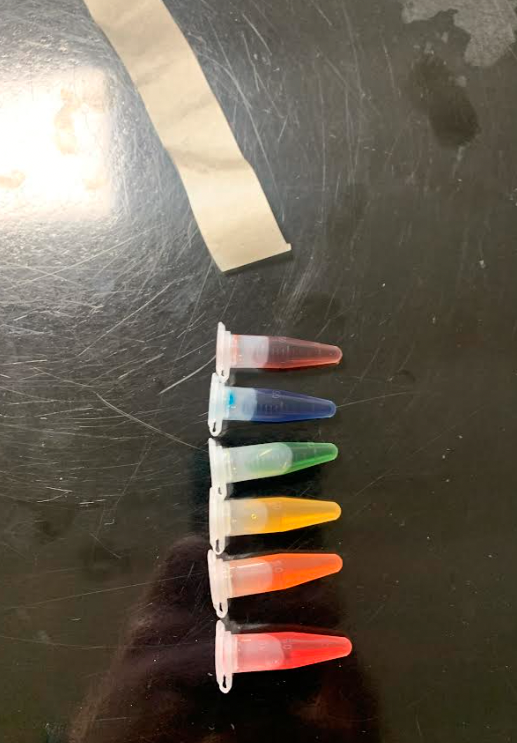 The next paint and snack class will be held on Wednesday, May 24 at 5:30 p.m. at KMHS (RSU 89 Adult Education). Please call 365-4284 to sign up for this class. The class is $25.00. Great for a fun night out! No art experience needed. All materials and supplies are provided.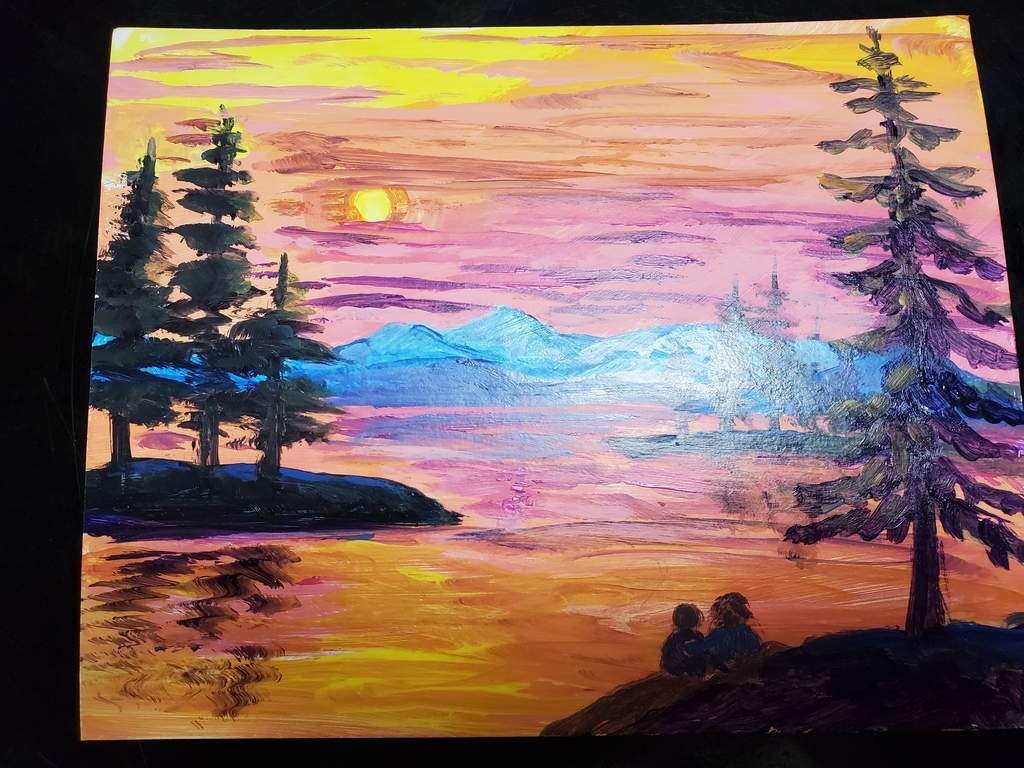 When you see these guys around give them a big thank you. They spent hours making brackets and then putting them on the poles for the senior banners and they look fantastic. Thanks you From the bottom of our hearts.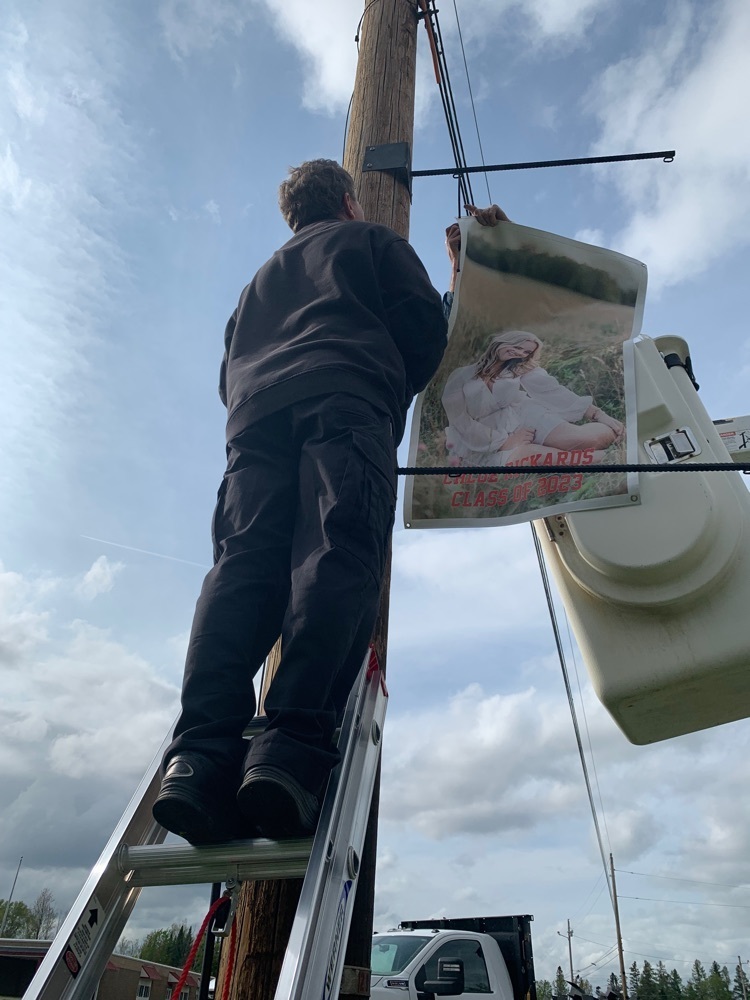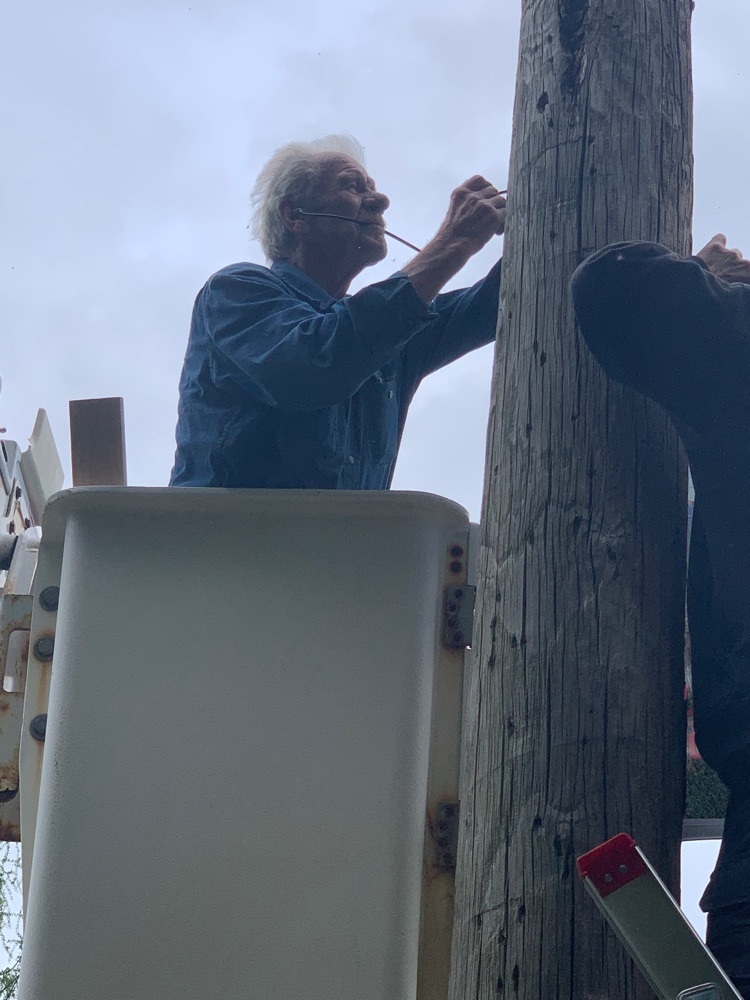 Katahdin Middle High School's NHS members volunteered and helped out at today's Special Olympics Events today in Presque Isle. Great weather, great students, and a wonderful event! Thank you to all of the members who participated and supported our regional Special Olympians!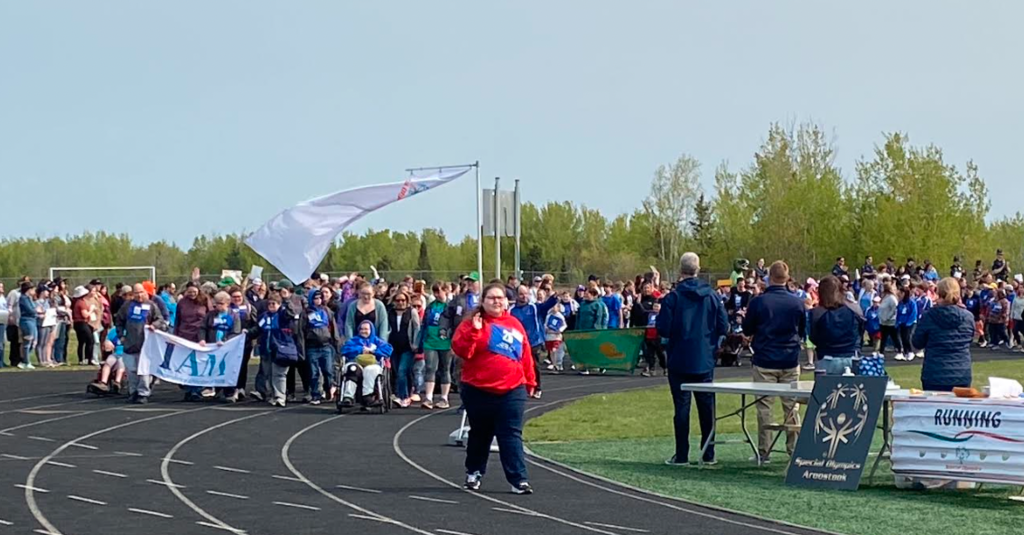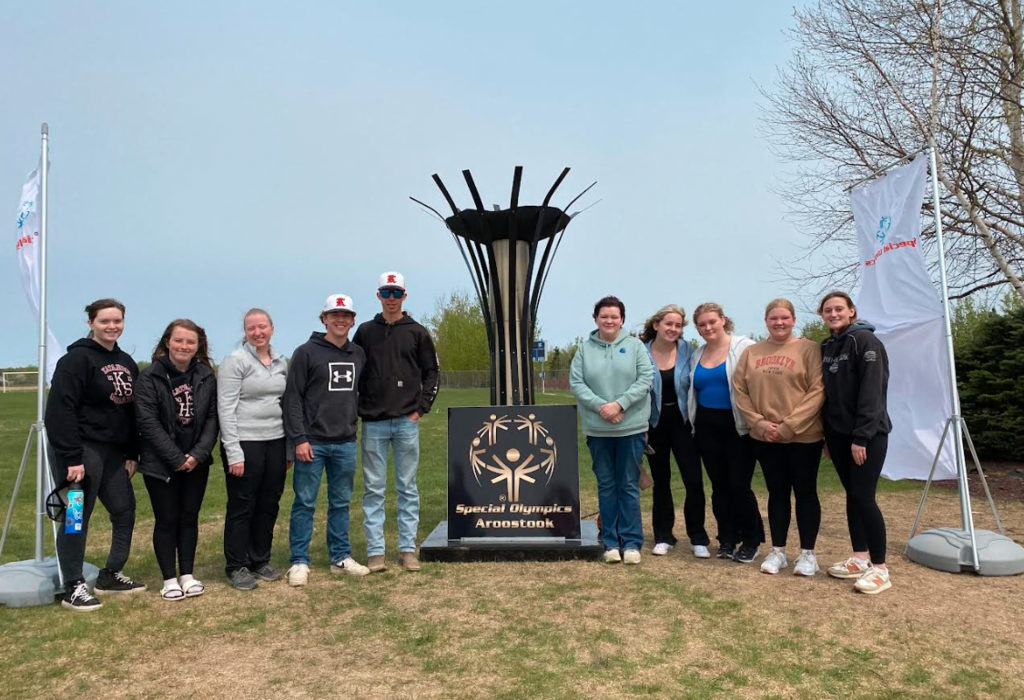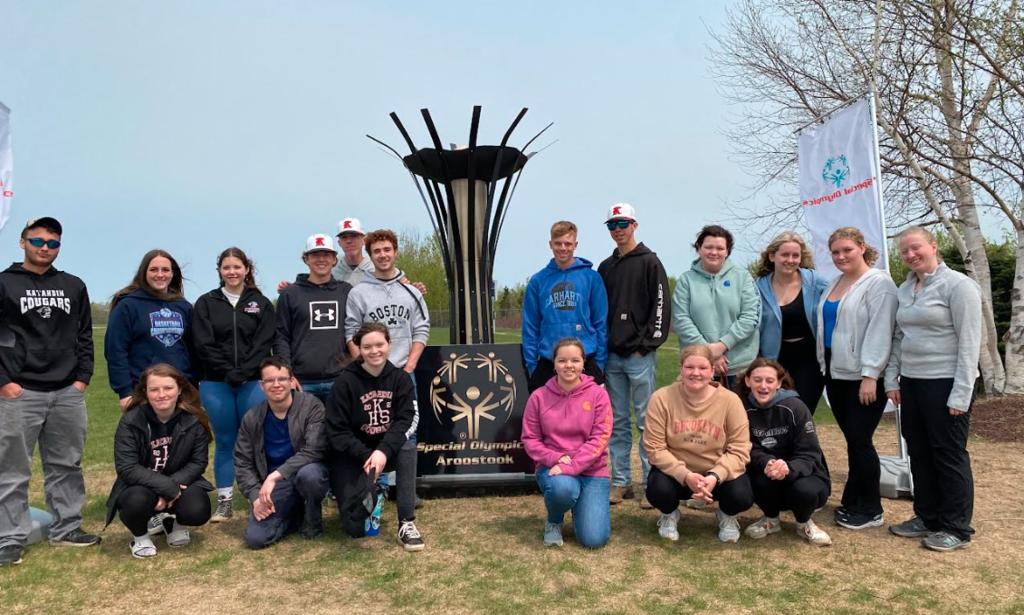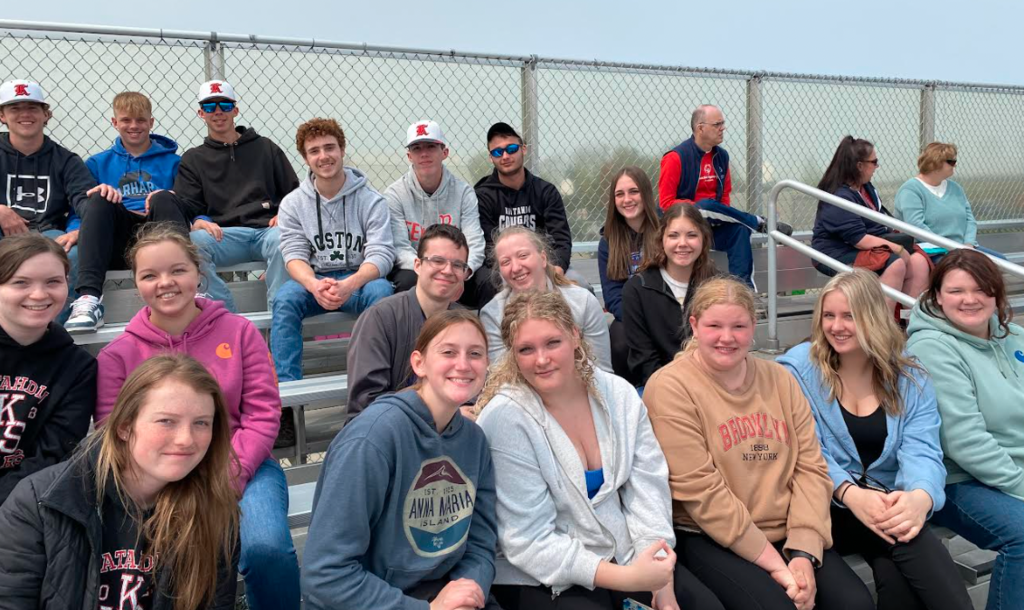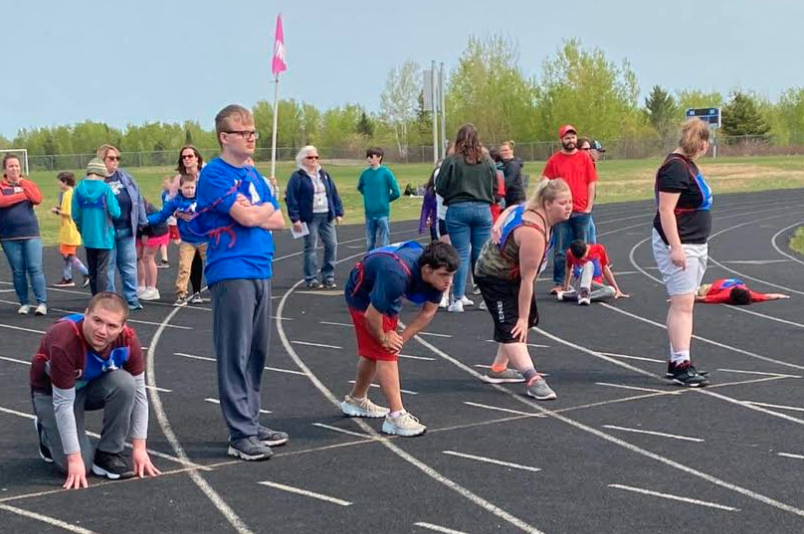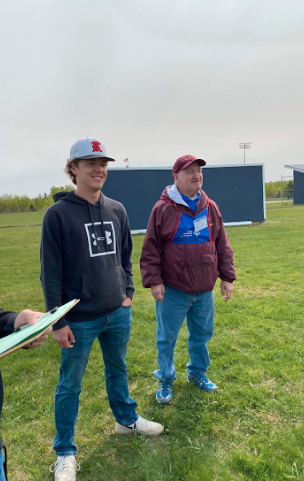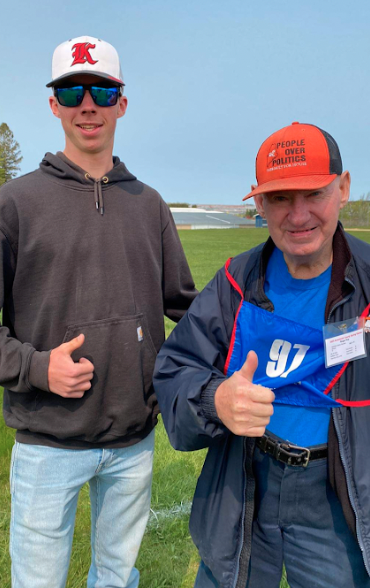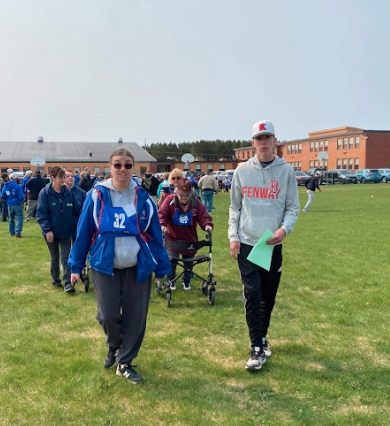 Students in grades 3 and 5 visited the Penobscot River Trails. A shared writing activity from Mrs. Mann-McLaughlin's class highlights the excitement and determination felt out on the river that day!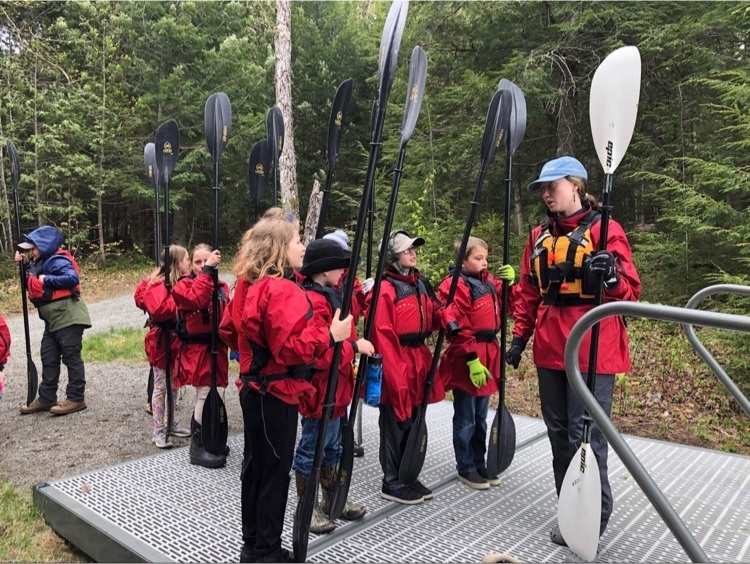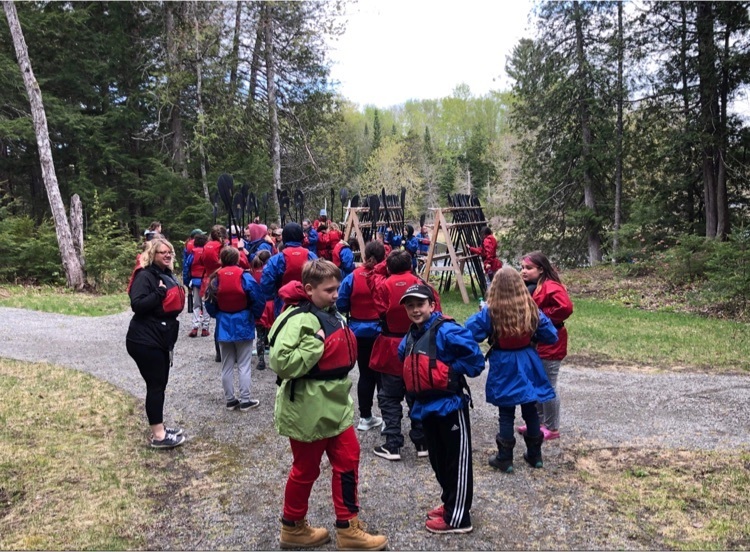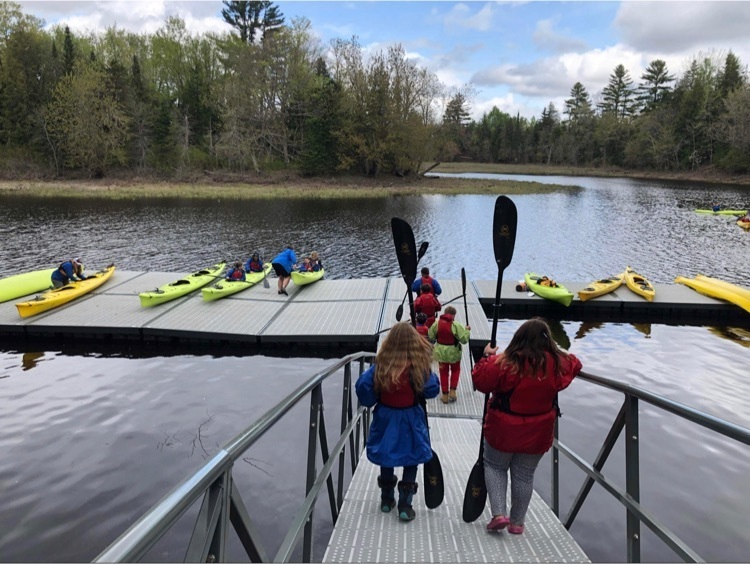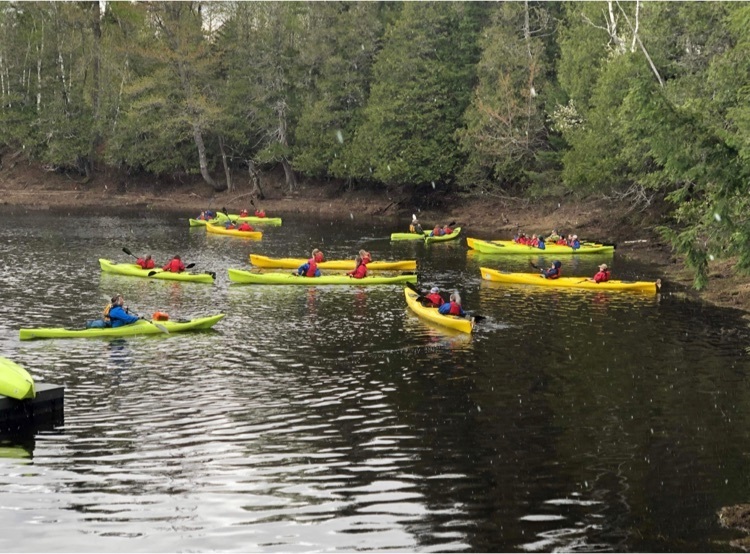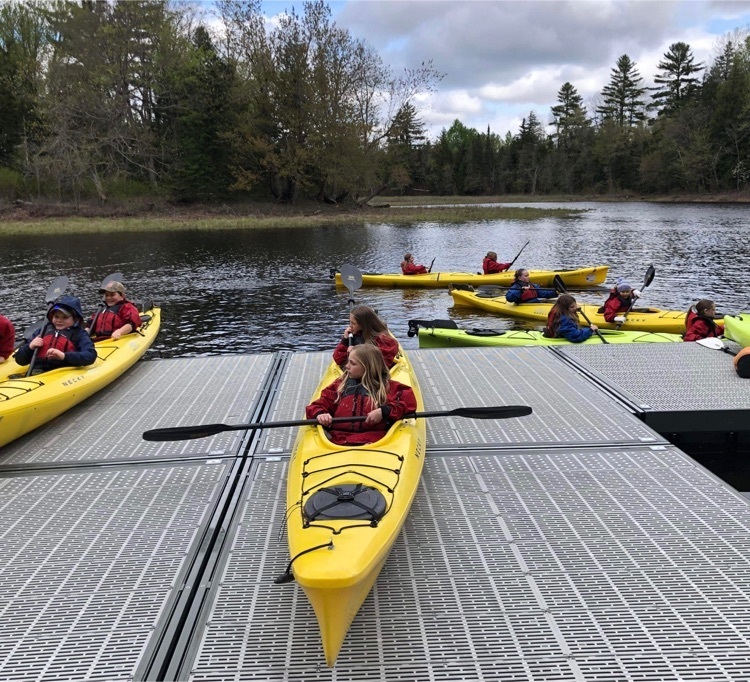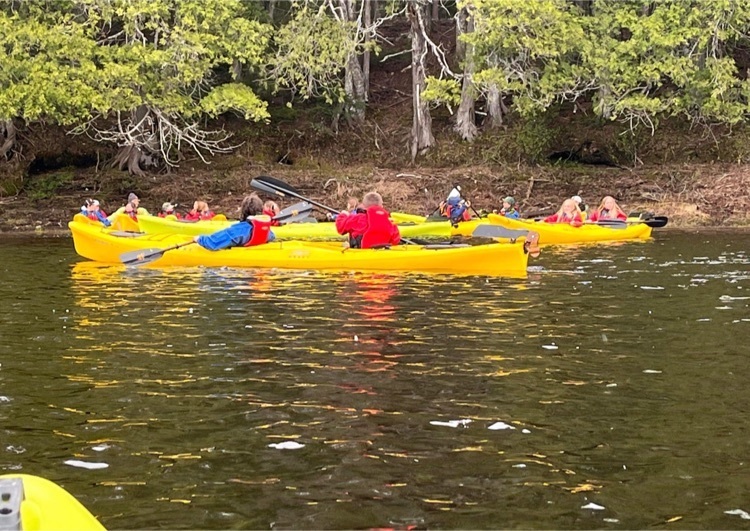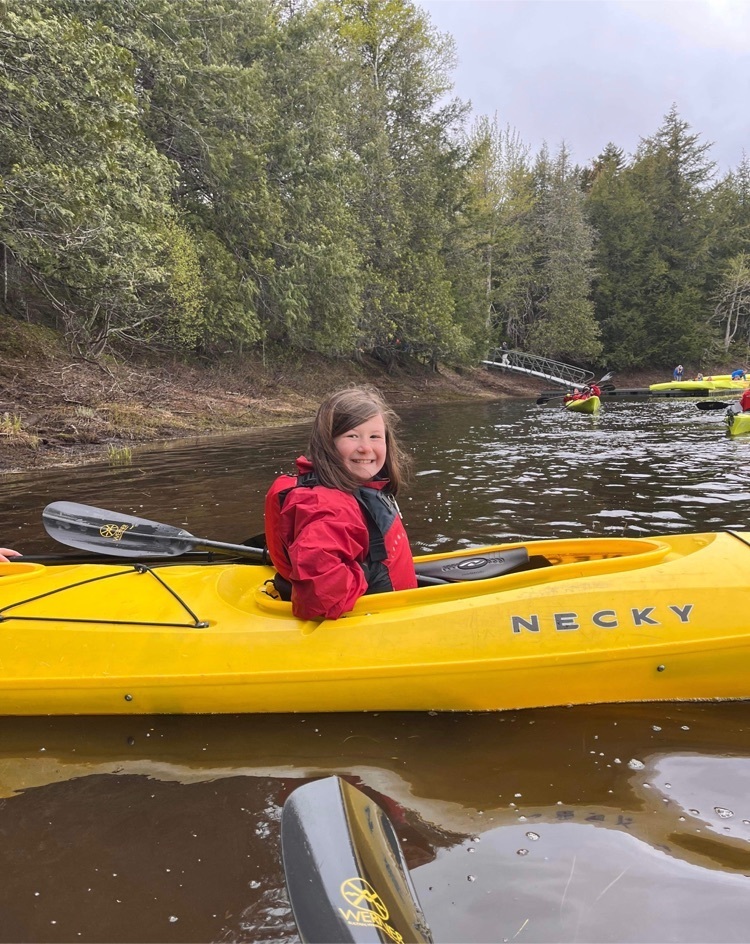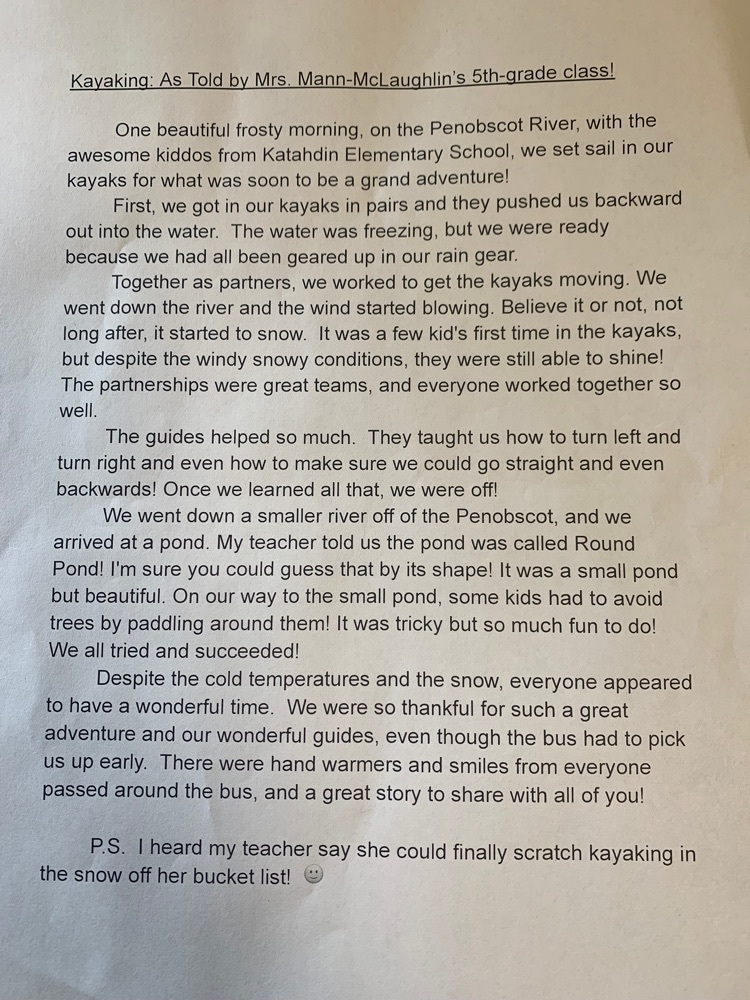 The KMHS Art Show display has been up since the first week of May and most certainly deserves the spotlight this month as it has decorated the auditorium. Thank you to Mrs. Howes and all of our talented artists for sharing your hard work and creativity! Congratulations to our High School Art Show winners and a special thank you for sharing your expression and inspiration with our community!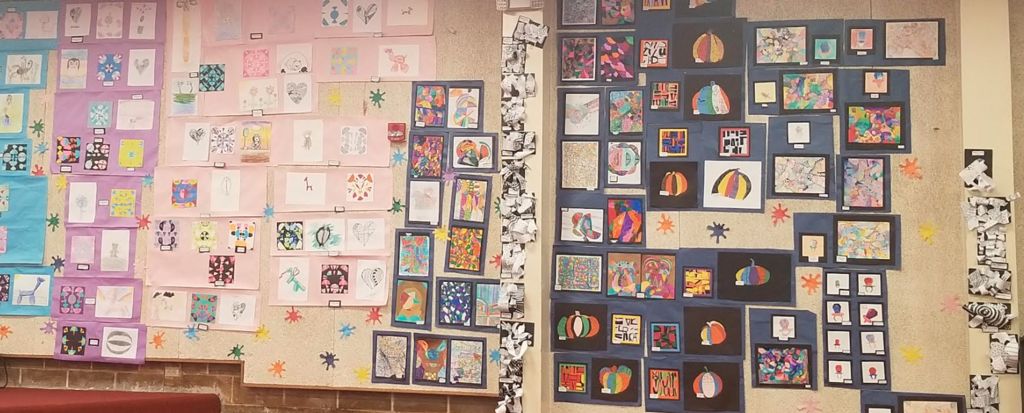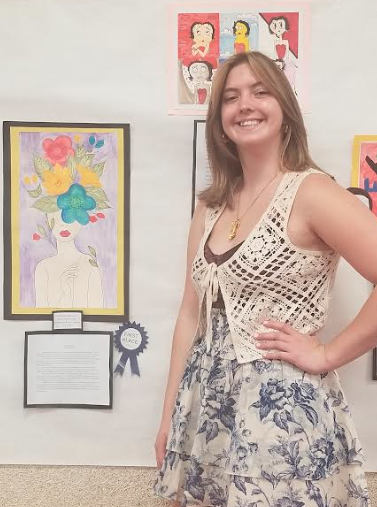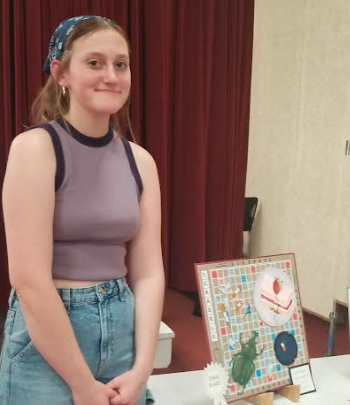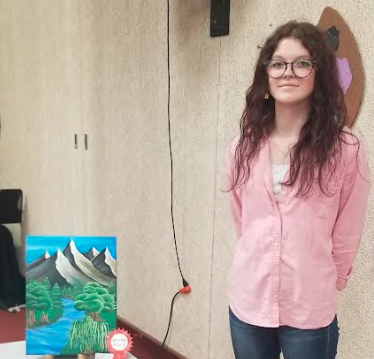 KES will be hosting our monthly food pantry tomorrow from 2:30 to 4:00. Doors will not open until 2:30. Please do not plan to come early as it interferes with student pickup.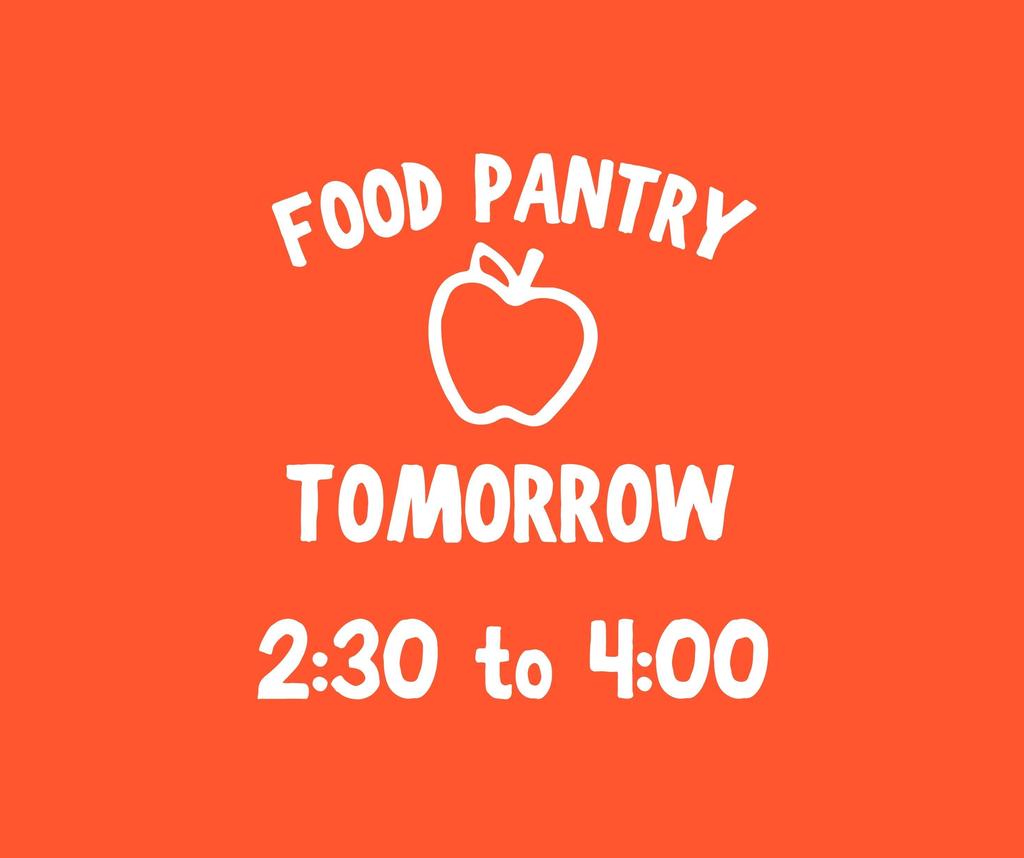 Last night's KMHS Middle School Awards dinner hosted by National Honor Society was a community event like no other. Families, staff, and community members gathered to celebrate with a tasty Italian dinner then shifted to the auditorium to hear mini-bios and words of wisdom from NHS members about each individual middle school honoree. Thank you to all who attended, gathered, and supported our young rising stars!