There is a School Committee Meeting on Thursday, January 19 at 5:00 pm at the elementary cafeteria. All are welcome to attend.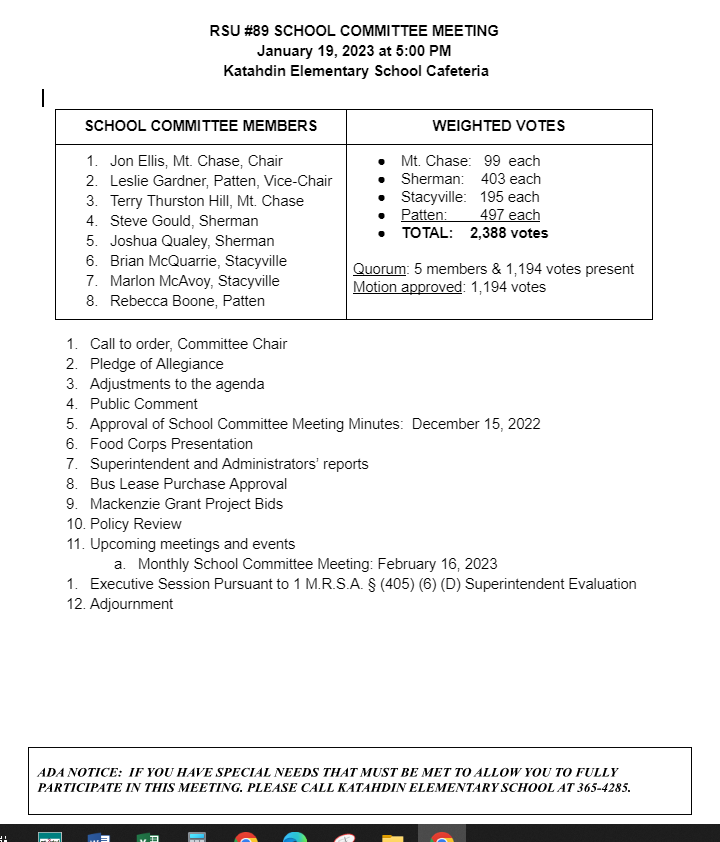 Good morning students, staff, and community members. Today, Tuesday January 17 2023 there will be a two-hour delay in RSU 89. We look forward to seeing students later this morning. Thank you,

Middle School Voice & Choice is alive and well im Mrs. DeTour's ELA classes. Check out some of the novels students have chosen and ask YOUR middle-schooler about what they're reading!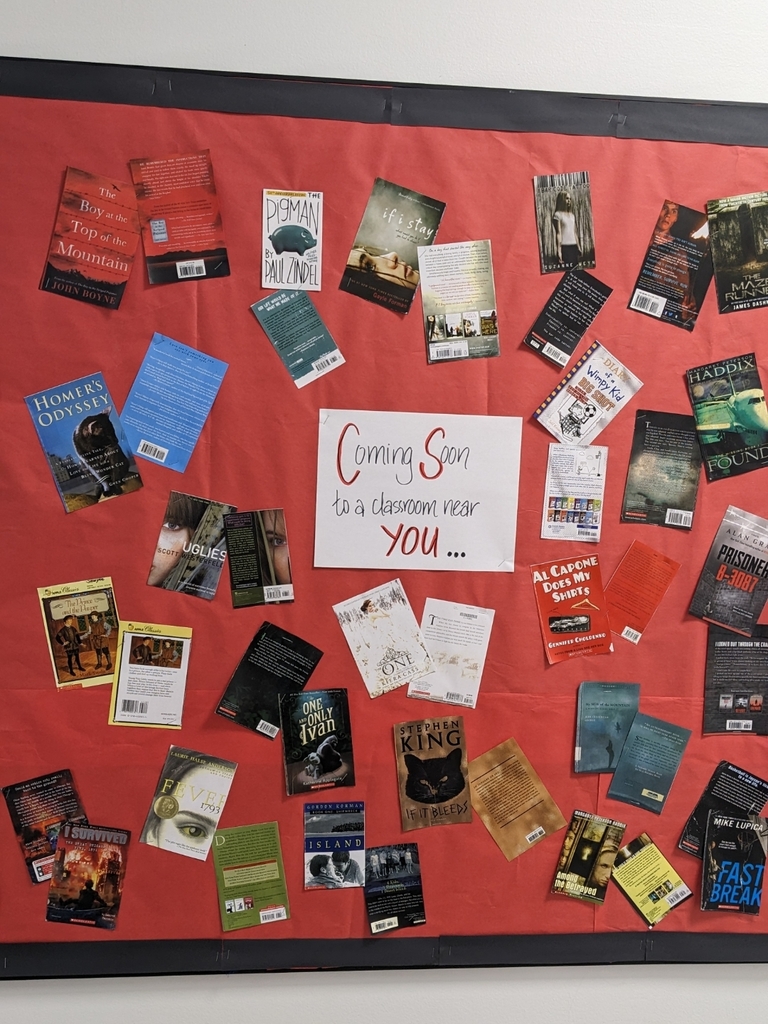 Good morning parents, students, staff, and community members of RSU 89. Today, January 13, 2023 there will be no school due to inclement weather. Have a great long weekend, stay safe, and we'll see you on Tuesday January 17th

Today was a lot of fun watching Grade 6 explore an owl pellet. Using the new dissection kits from Donors Choose, Mrs. Hanson's students were able to open an owl pellet and explore what an owl eats and how it digests its prey's body parts. Once the "oh yuck" was past, the look what I found continually echoed around the room for over an hour. It was a great day in Science!!!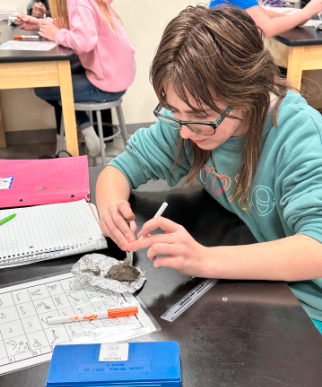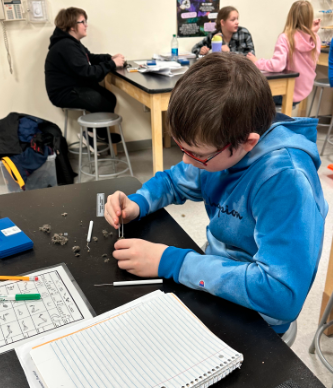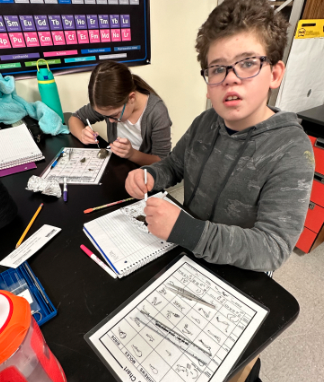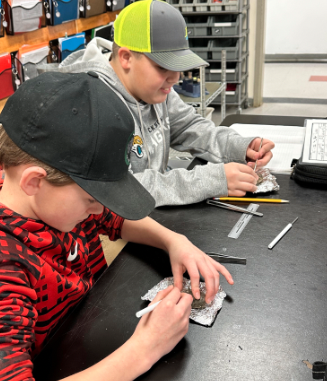 Today at KMHS, Sergeant Lawn introduced some of our high school students to robots and treated them to Chick-fil-A for lunch. Thank you to Sergeant Lawn for providing this opportunity to our students!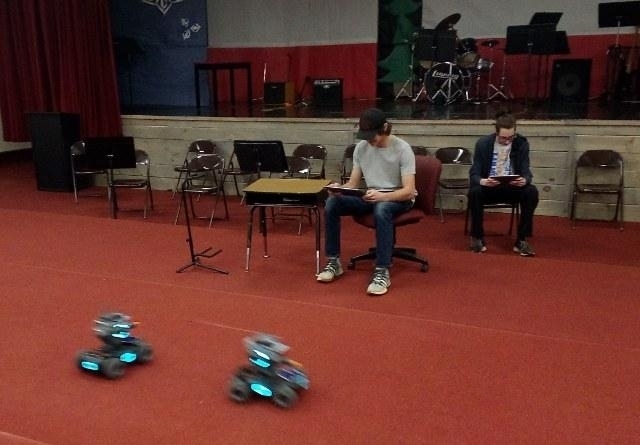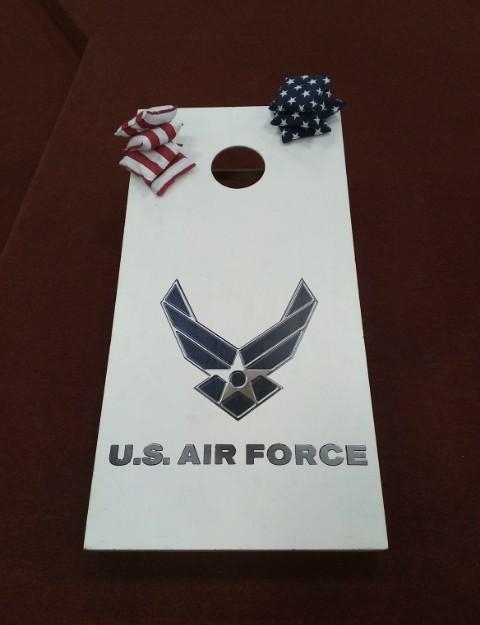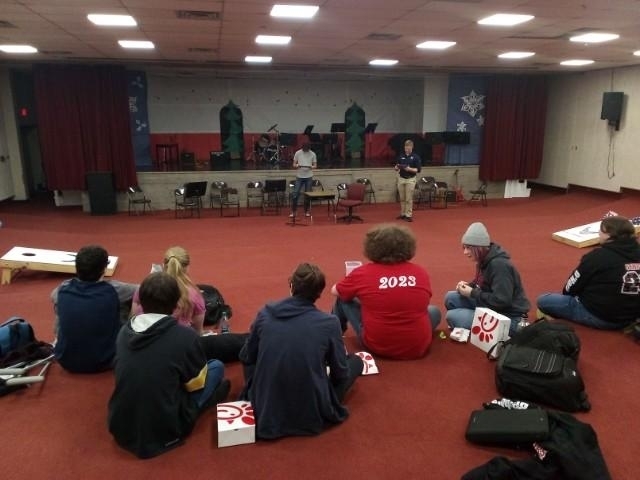 Congratulations to our High School recipients of Student of the Quarter for Quarter 1 here at KMHS! These students consistently uphold the pillars of leadership, scholarship, service, and character within our school community and beyond. Congrats Olivia, Sam, and Ray on your outstanding performance!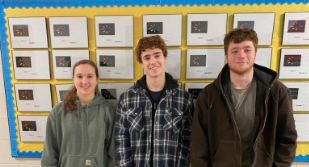 These middle schoolers are the FIRST recipients of recognition for Student of the Quarter. Each quarter, students at KMHS are recognized for upholding the four pillars of model students: character, scholarship, service, and leadership. Congratulations Abigail and Payton for modeling what it means to be upstanding student citizens for quarter 1! Stay tuned for HS student recognition...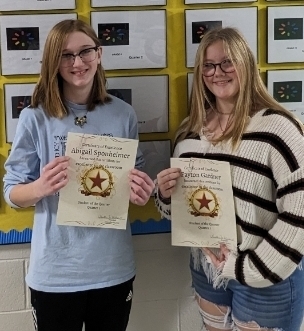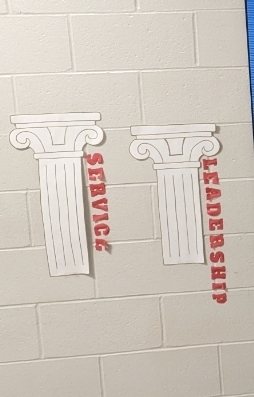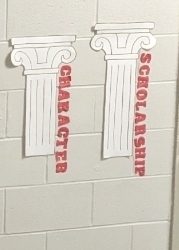 Dear Students, Parents, Staff, and Community members, may the coming year bring with it renewed hope and new opportunities to accomplish your greatest goals! Wishing all a successful and Happy New Year! GO COUGARS!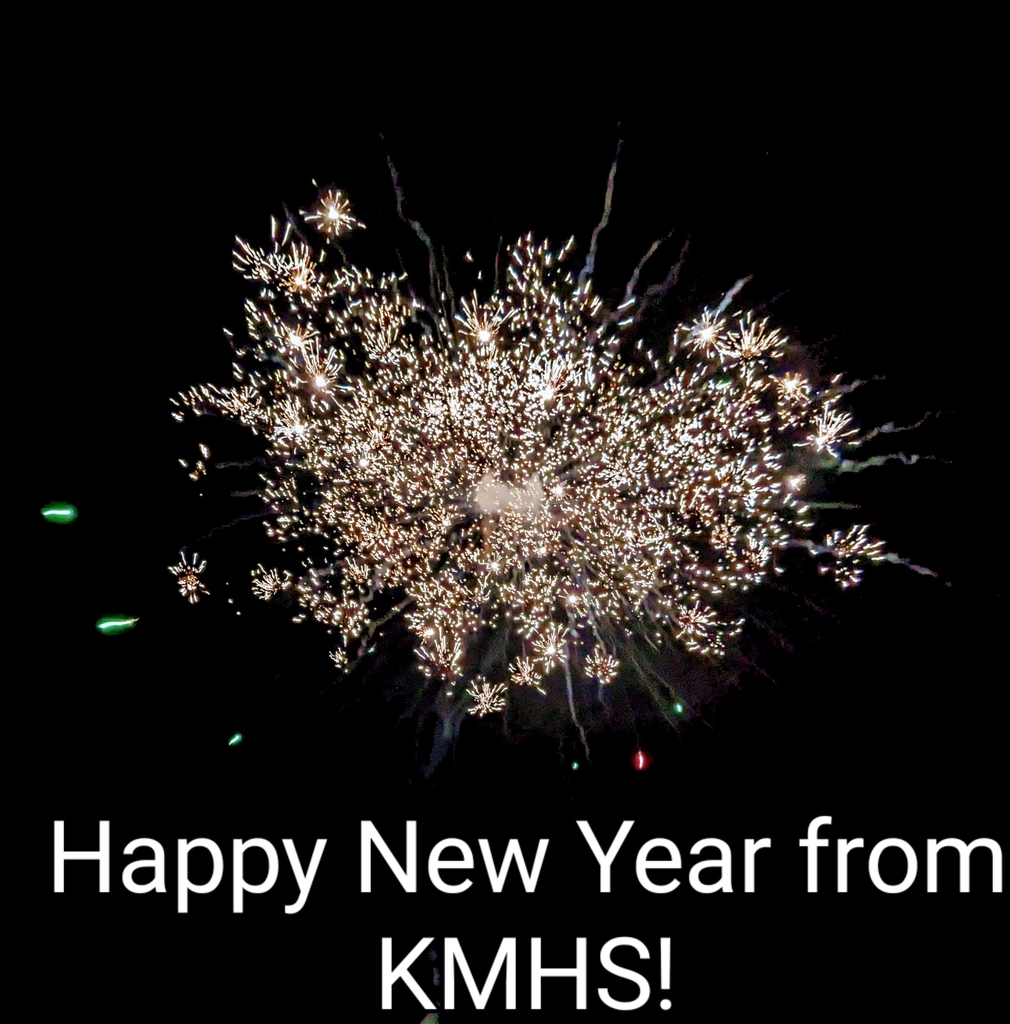 We wish our KMHS community a safe and happy New Year's eve as we usher in 2023 with renewed hope for a year filled with kindness, health, and prosperity for all. Be safe and we can't wait to see you next year!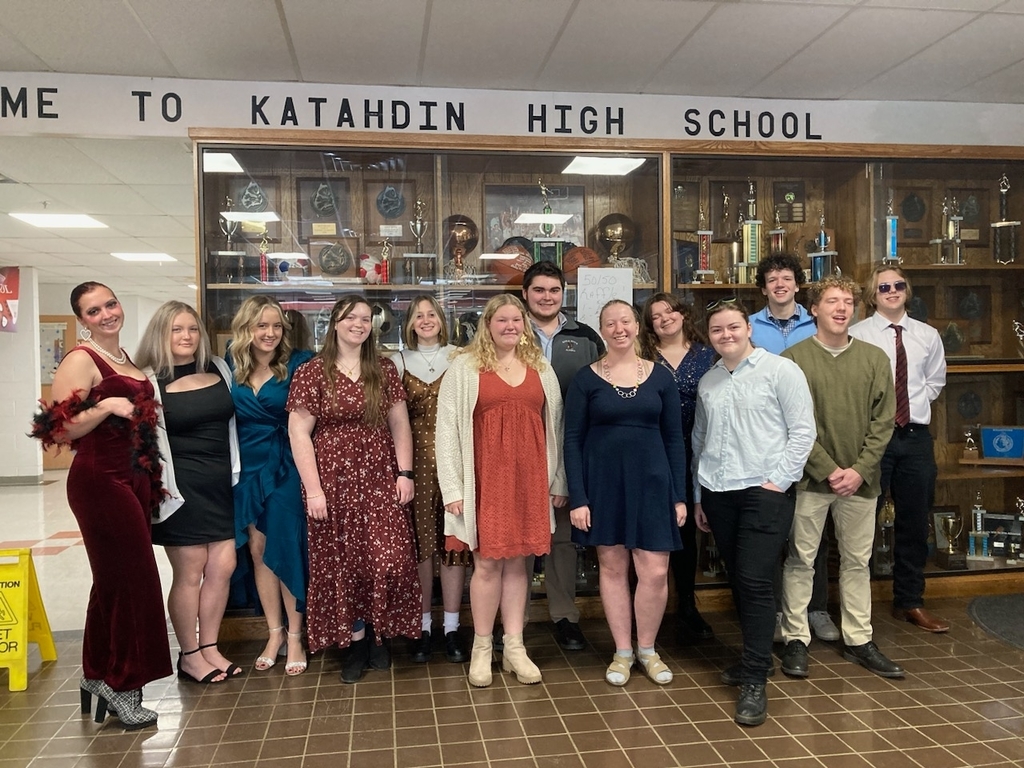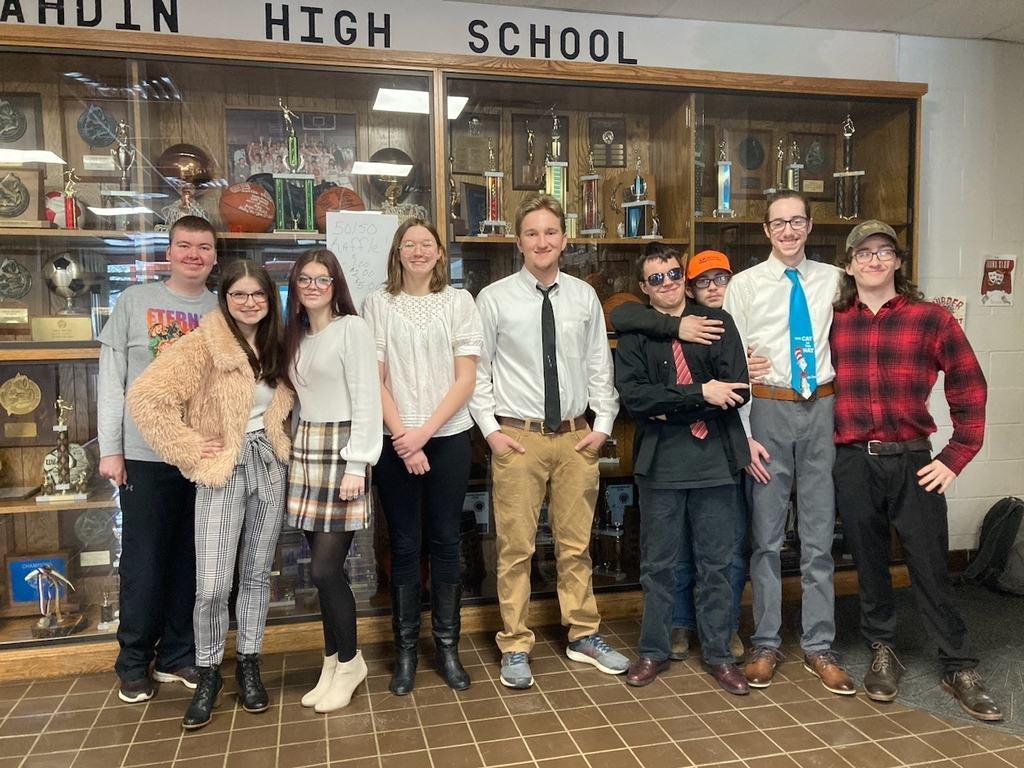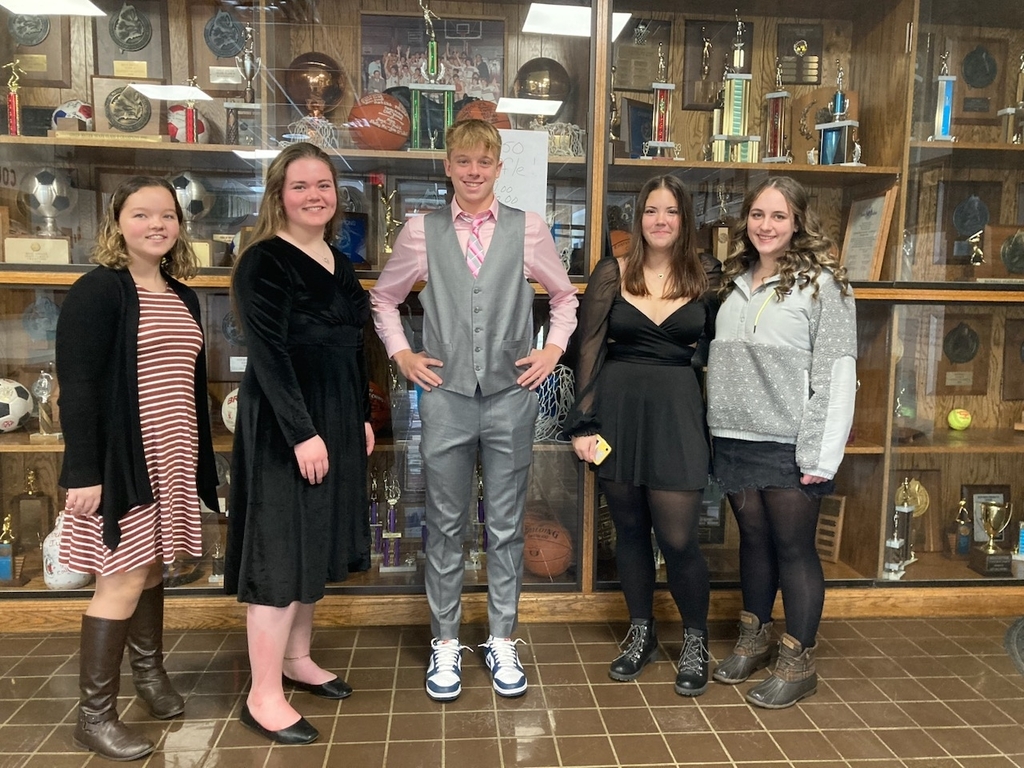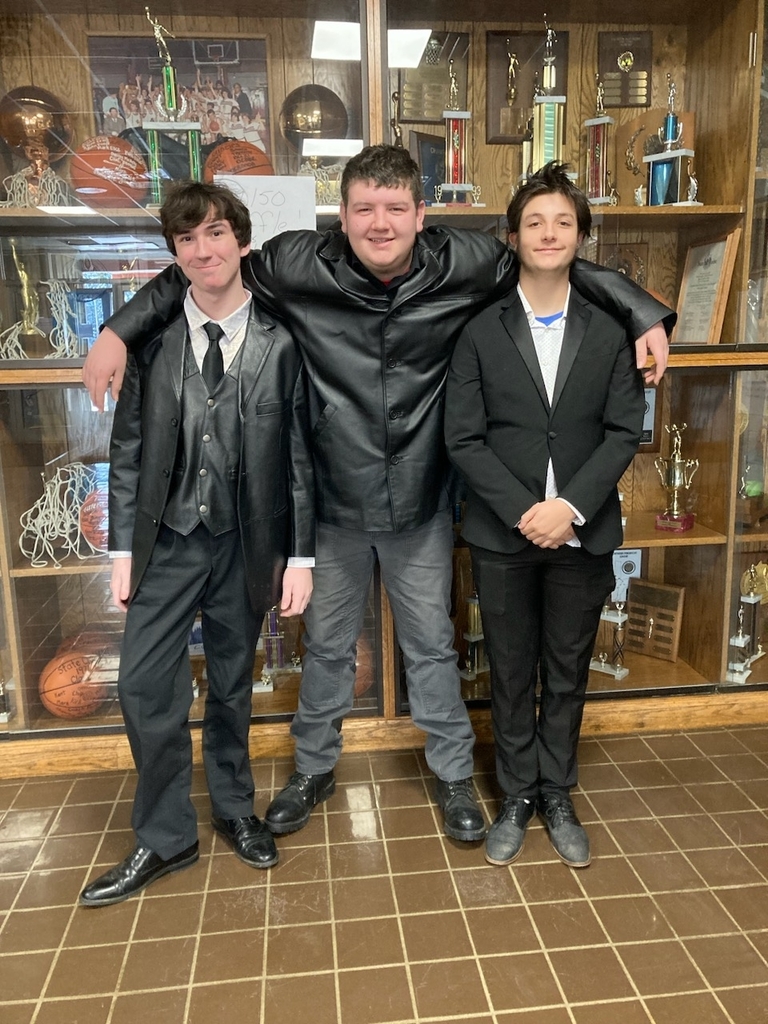 This year's Christmas Coffee was full of smiles and laughs as students and staff came together to celebrate the season.Thank you to the community members who joined us for skits and contests. Here's wishing students, staff, and all of the RSU 89 community a Happy and Healthy holiday season from KMHS!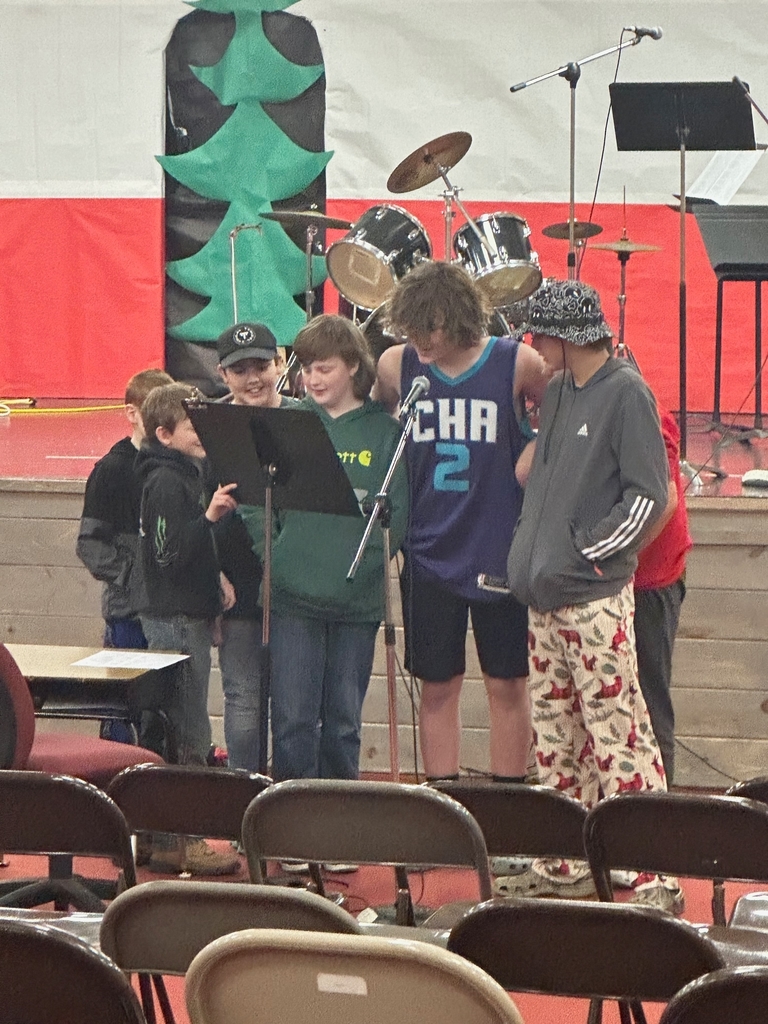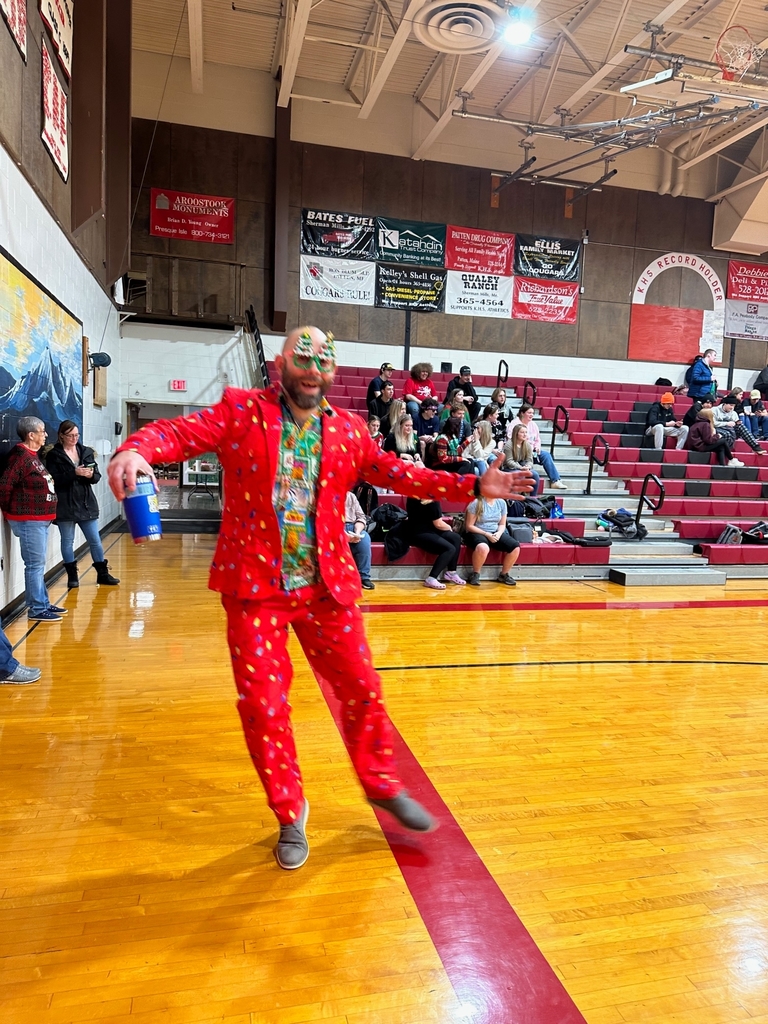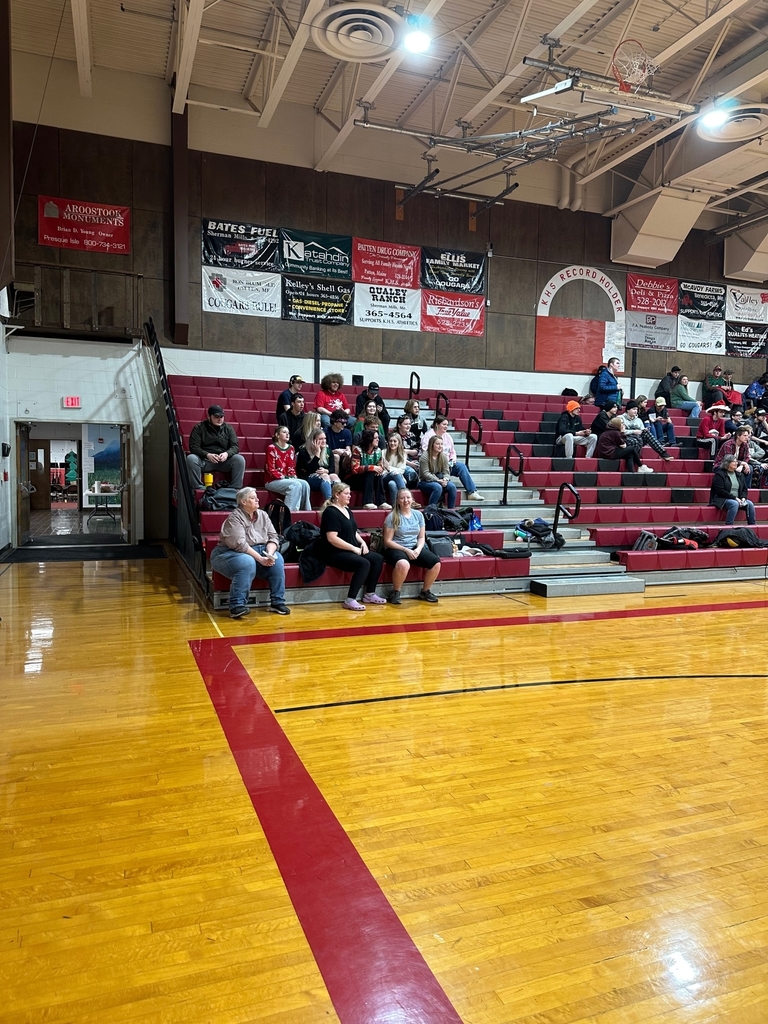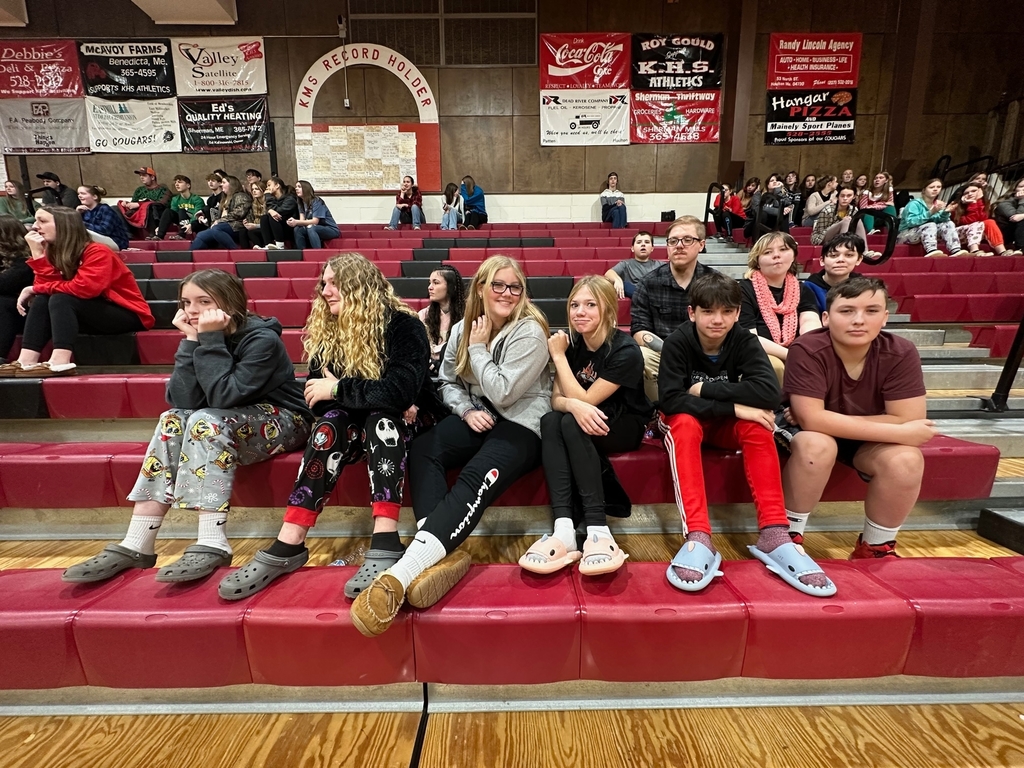 What an amazingly talented group of students we have here at KMHS! Students in Mr. Roy's and Mrs. Simpson's music classes showed off their musical prowess at the holiday concert this evening. There was also a phenomenal turnout by community--thank you to EVERYONE who came out for the festive concert!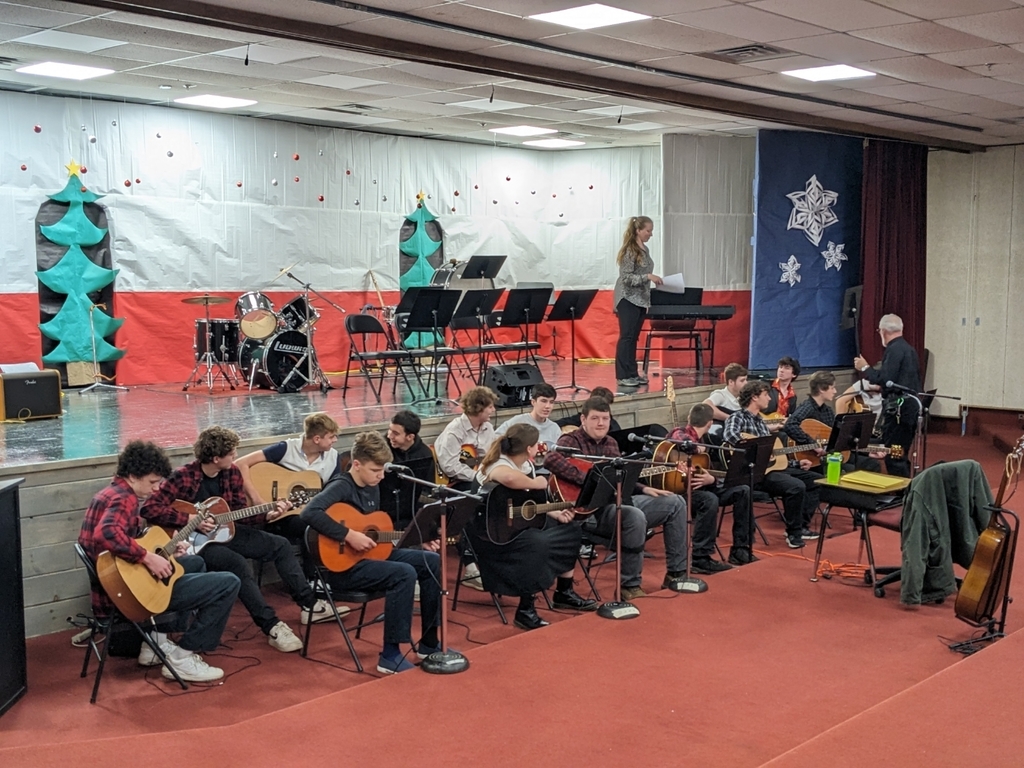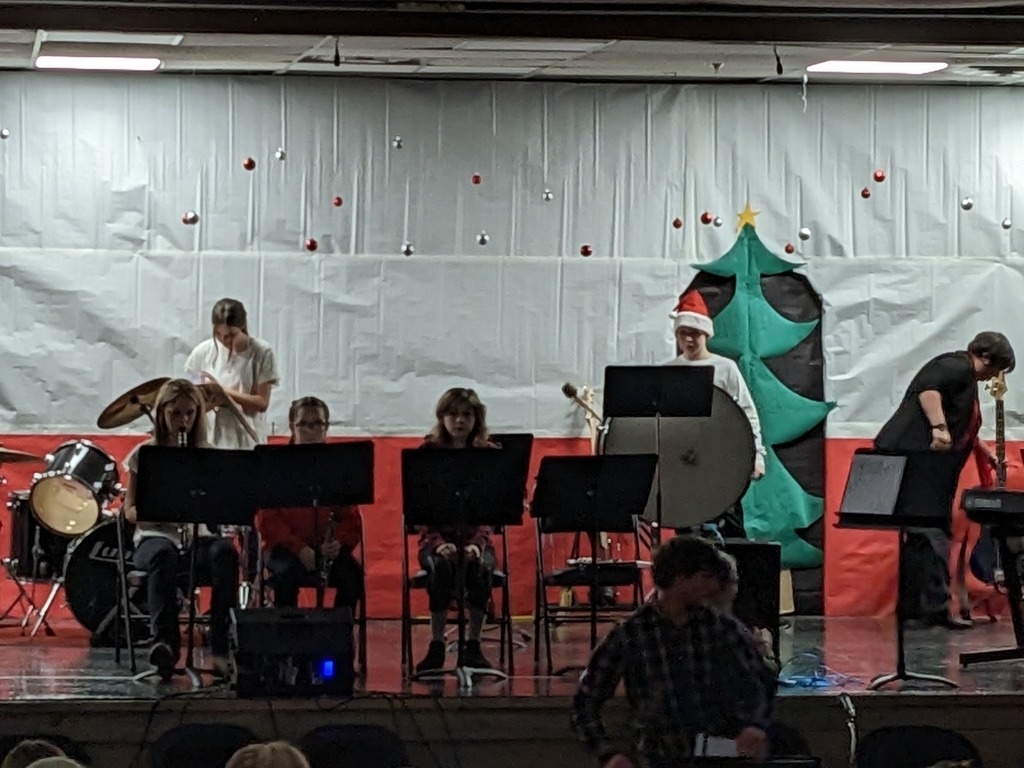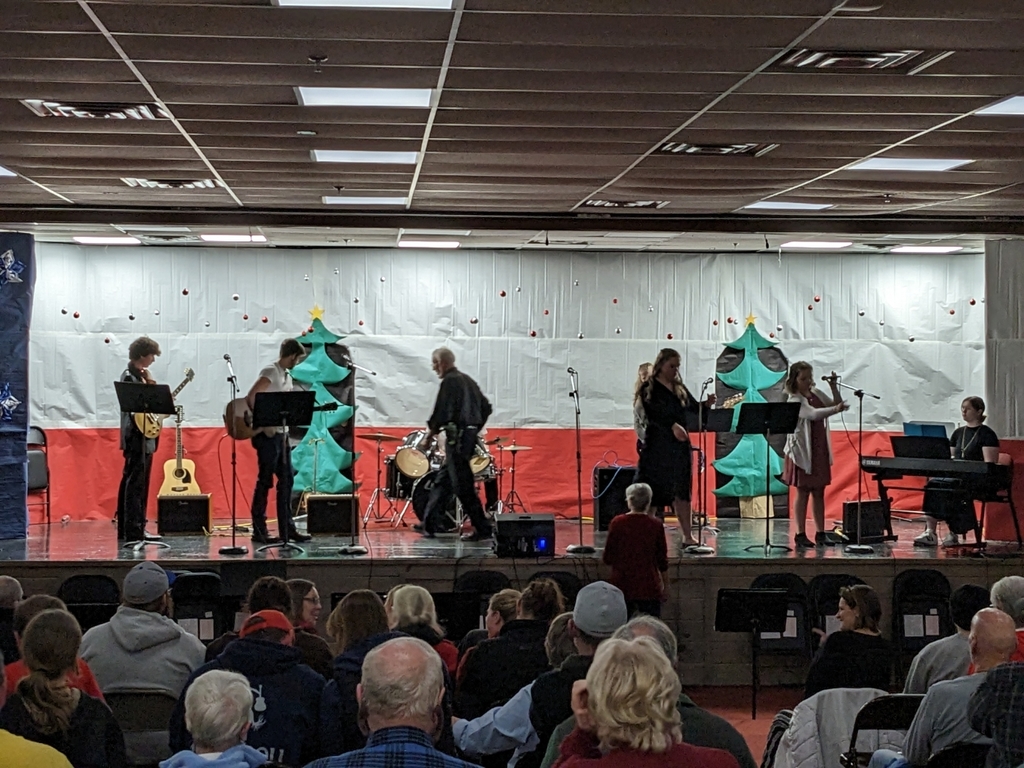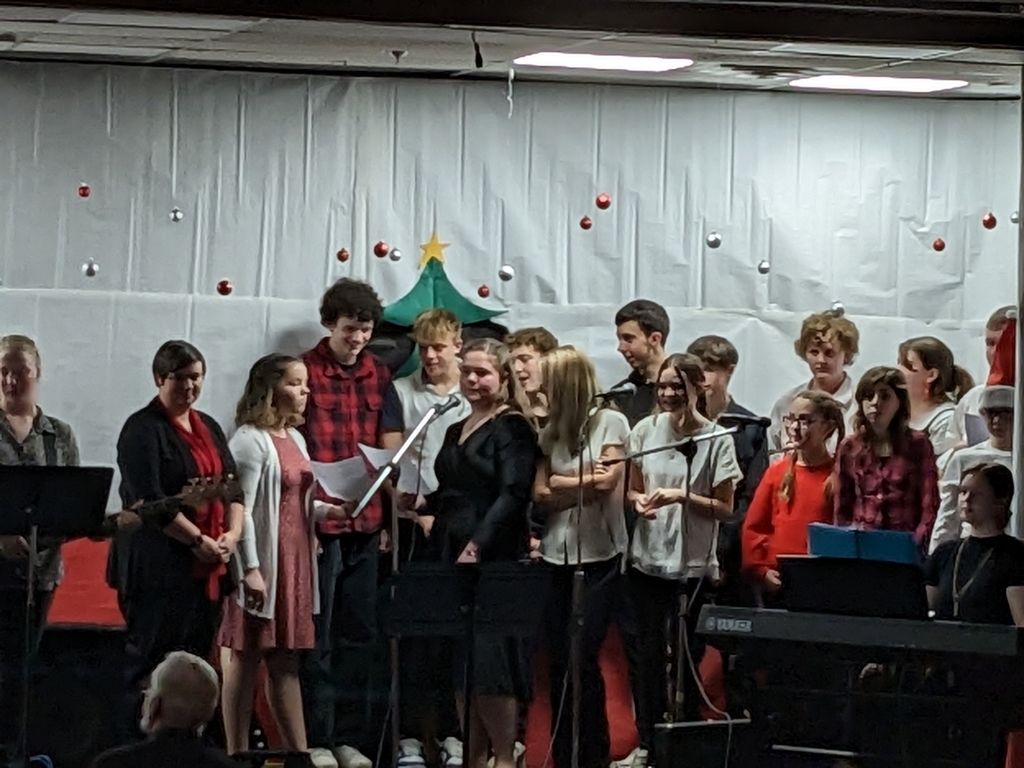 Congratulation to our young performers! The KES winter concert was a wonderful display of hard work and dedication. A special thank you to the music and band teacher, Miss Kalyn Simpson, and Peter Roy, who worked the sound system. It was a pleasure to celebrate the holiday season with our KES families and community! Please join us this evening for the KMHS Winter Concert!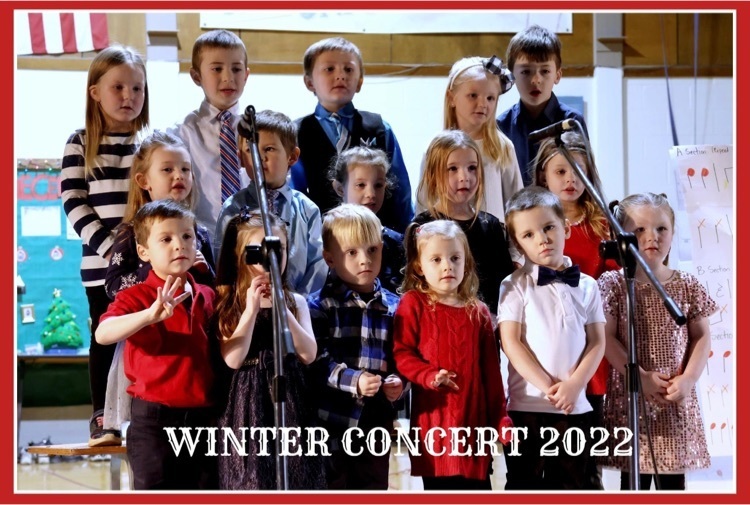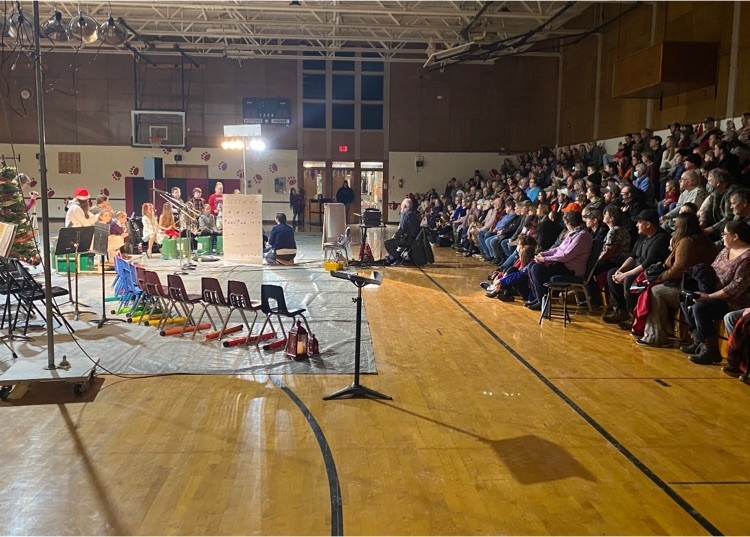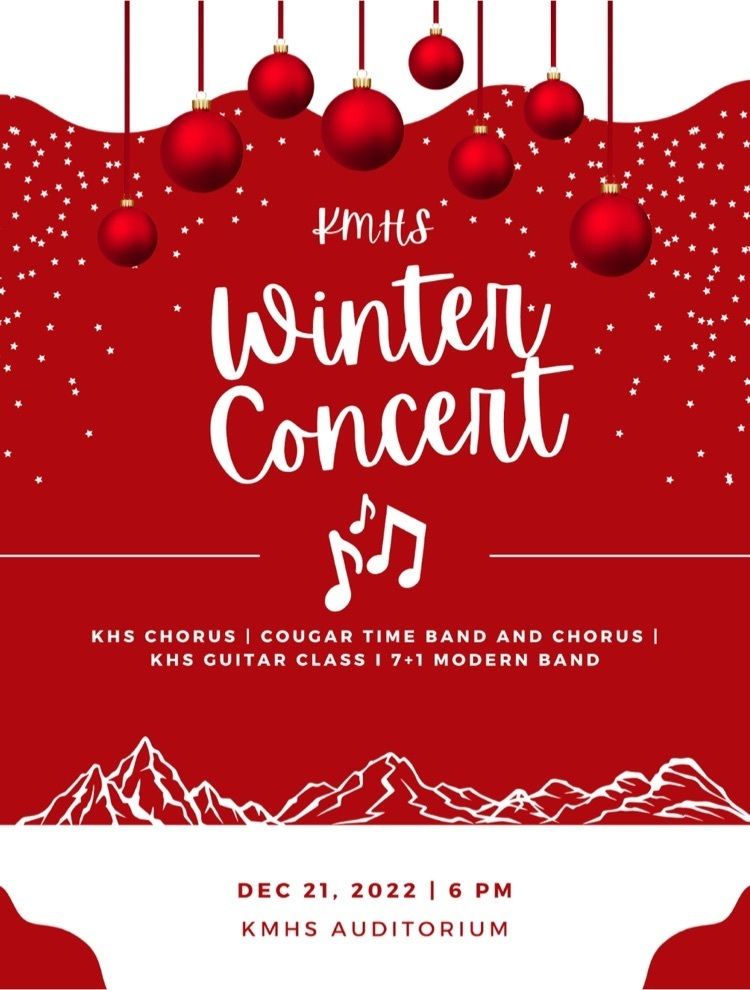 Let's not forget the spirit of these folks as well! Middle School at KMHS is in the spirit of the season for sure! (2 of 2)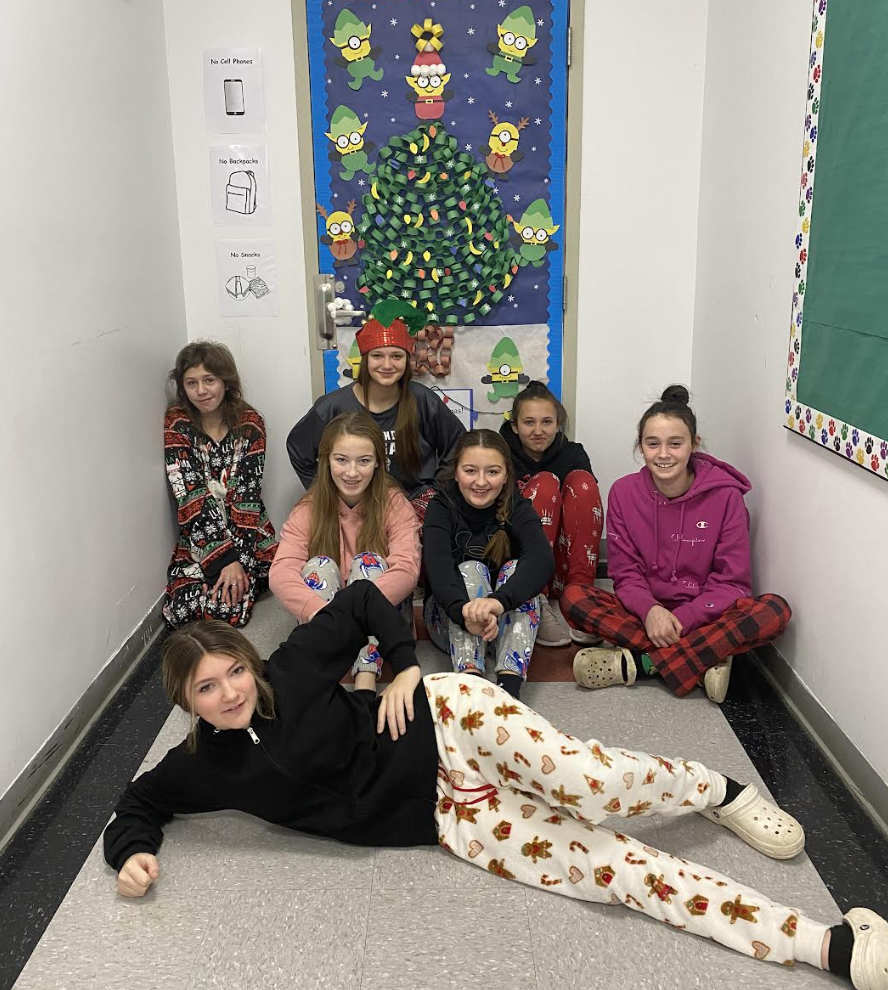 Middle School students at KMHS were also in on the fun for Holiday door decorating and PJ day last Friday--way to show your clever ideas, holiday spirit, and stayin' comfy while rockin' it! (1 of 2)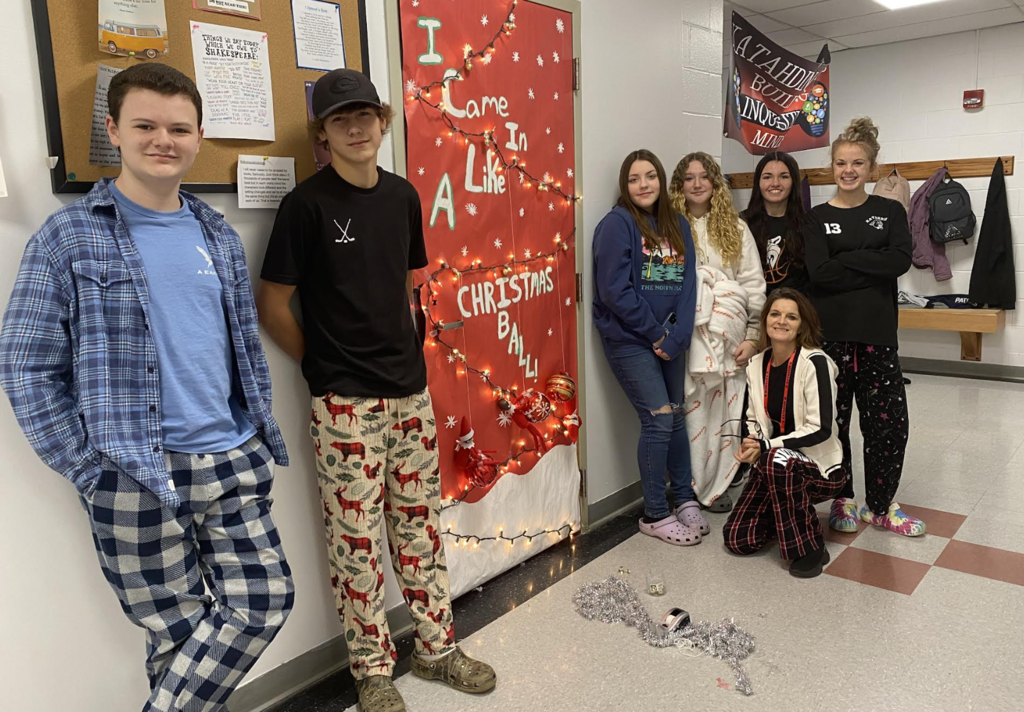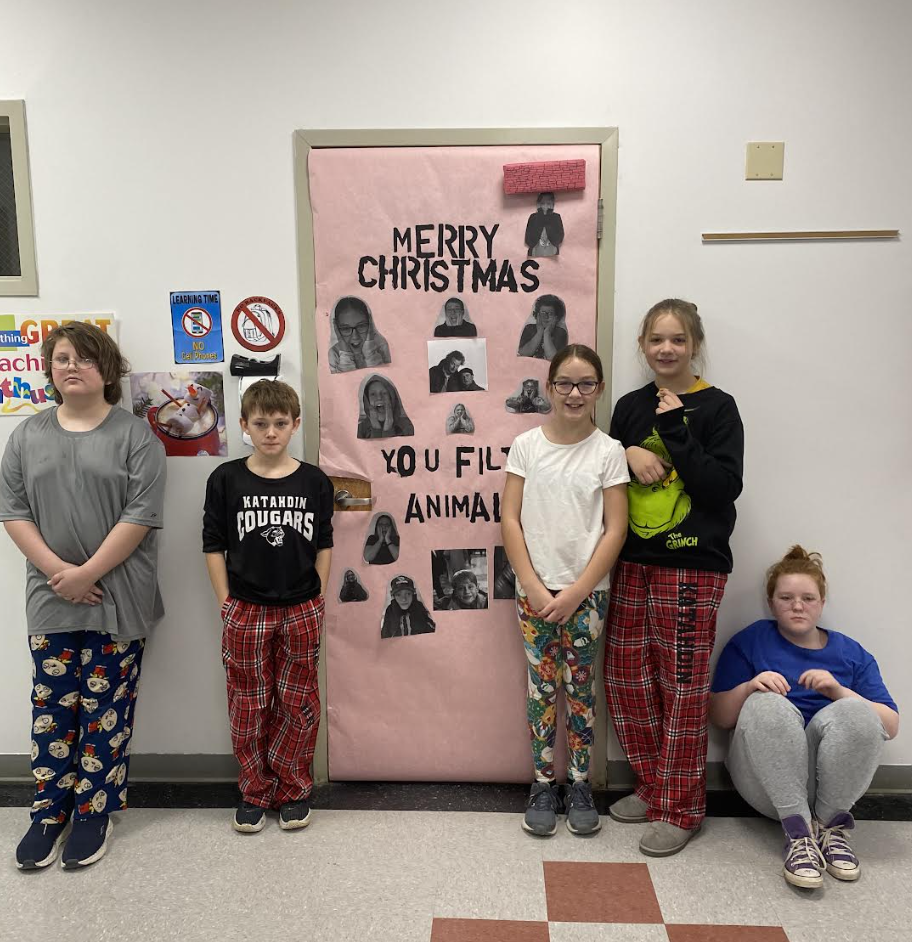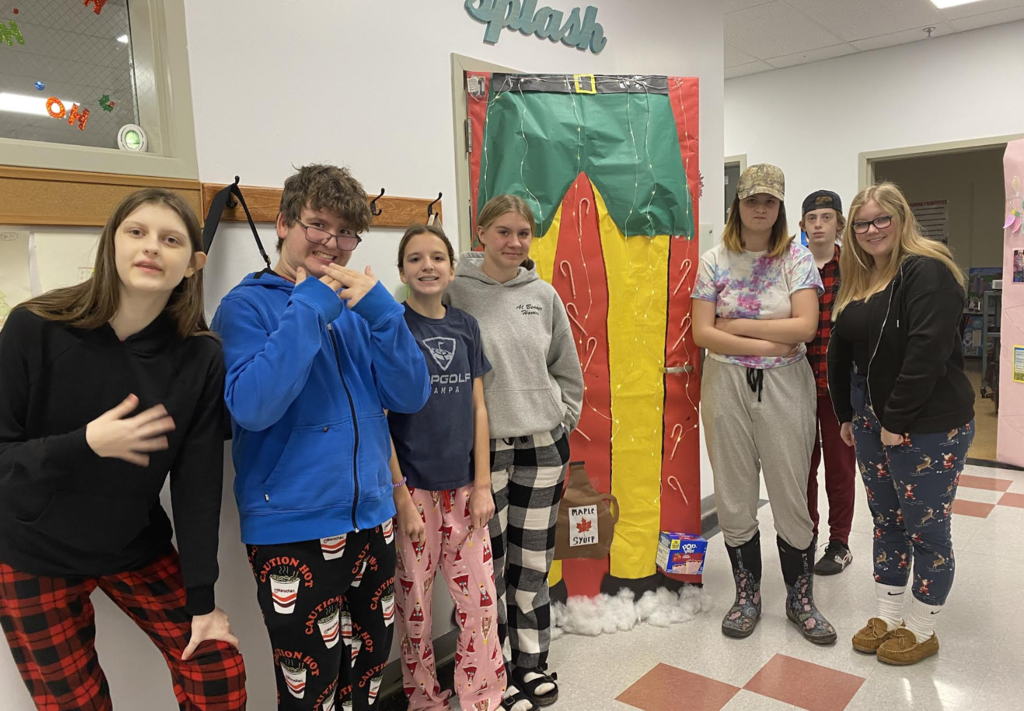 We wanted to include some shots of the HS during KMHS's first ever Holiday Dinner! Apologies to the students and community members who've been waiting for these photos from last Thursday--enjoy (and thank you for coming)!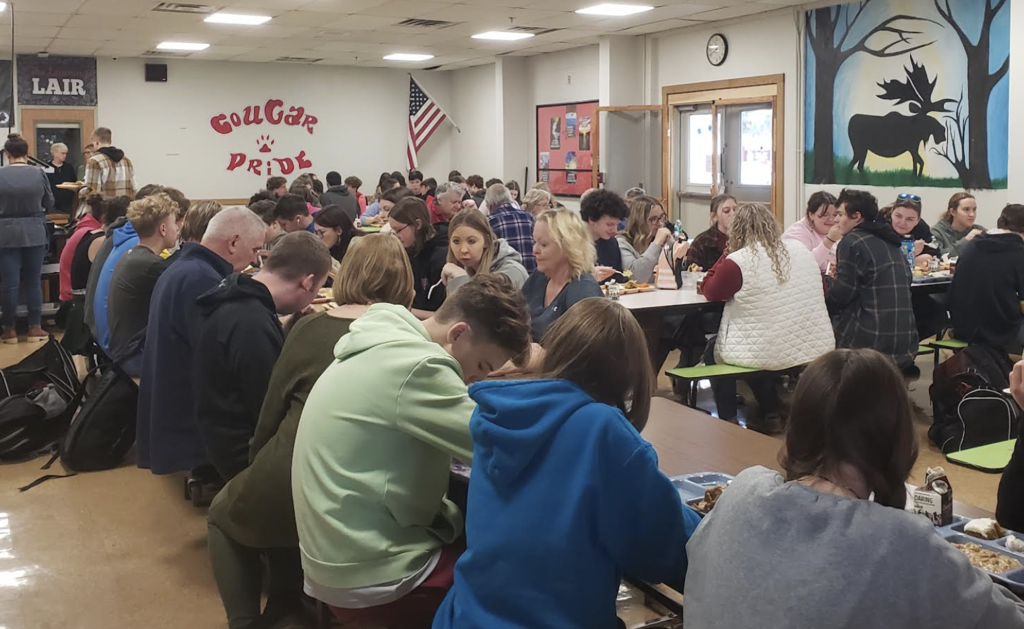 Katahdin Middle School's ELA classes had the opportunity to submit creative writing pieces for the Young Writers' Twisted Tales contest. Four students were chosen to have their work published in their Adventures Through Imagination publication. Congratulations to these talented writers!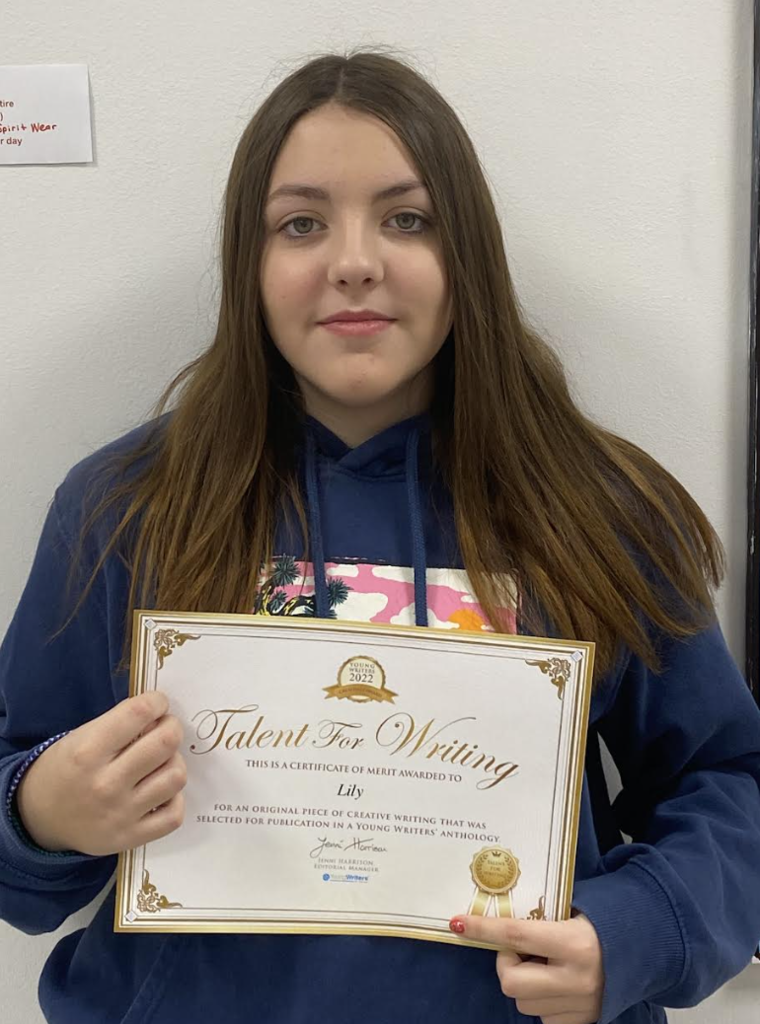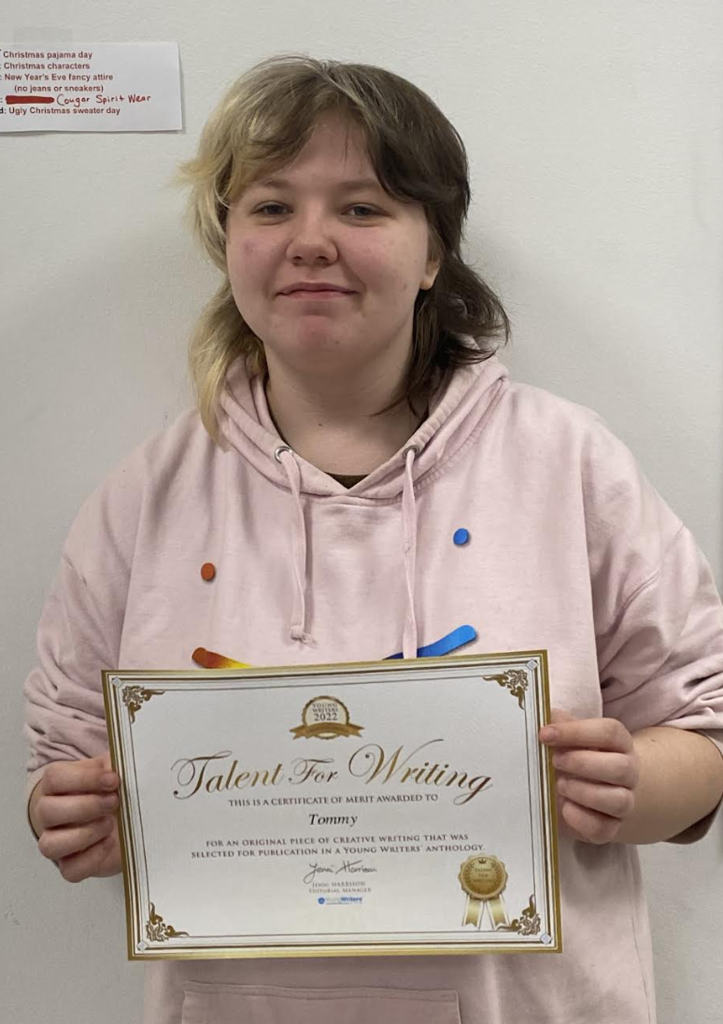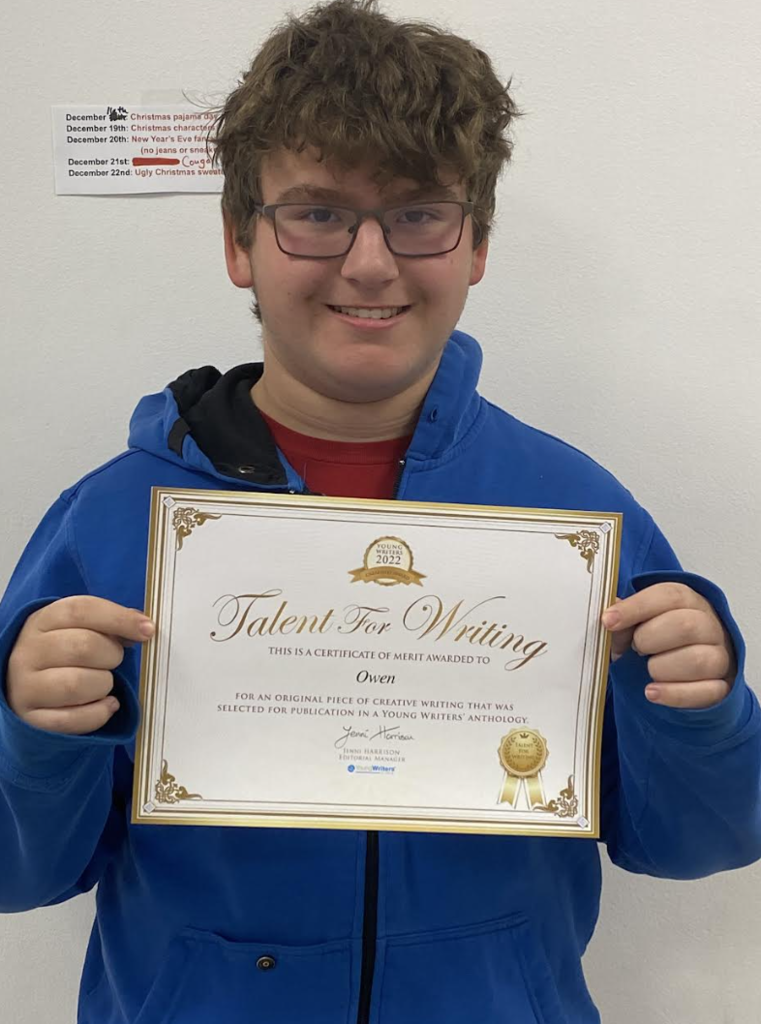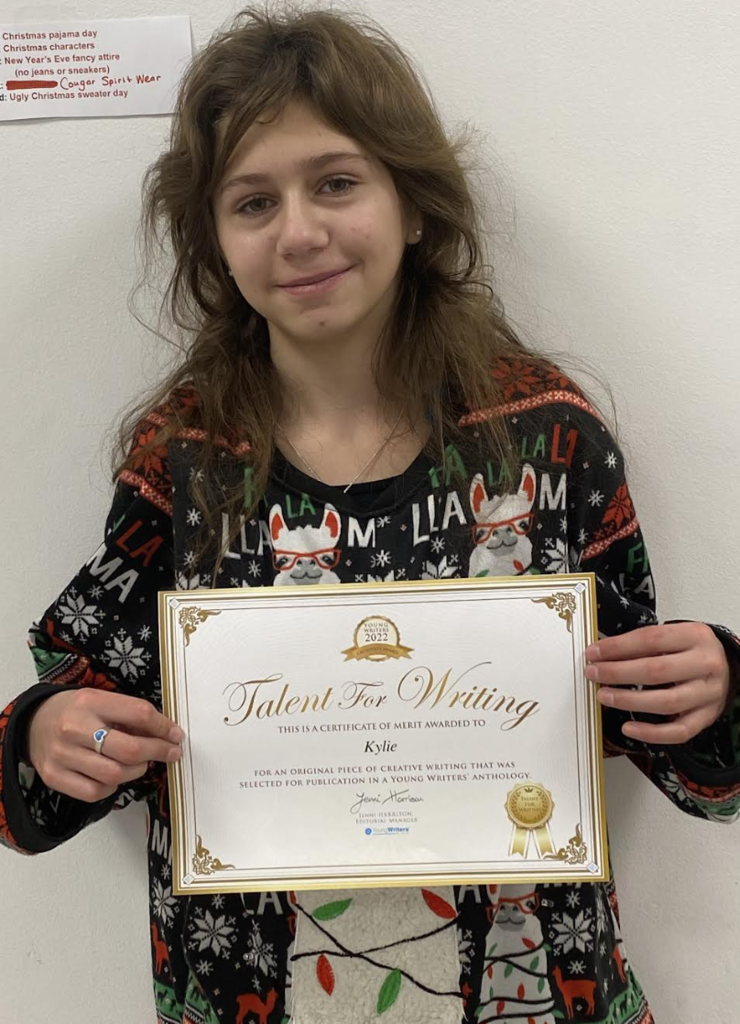 Friday's PJ Day had high school showing some holiday AND school spirit at KMHS!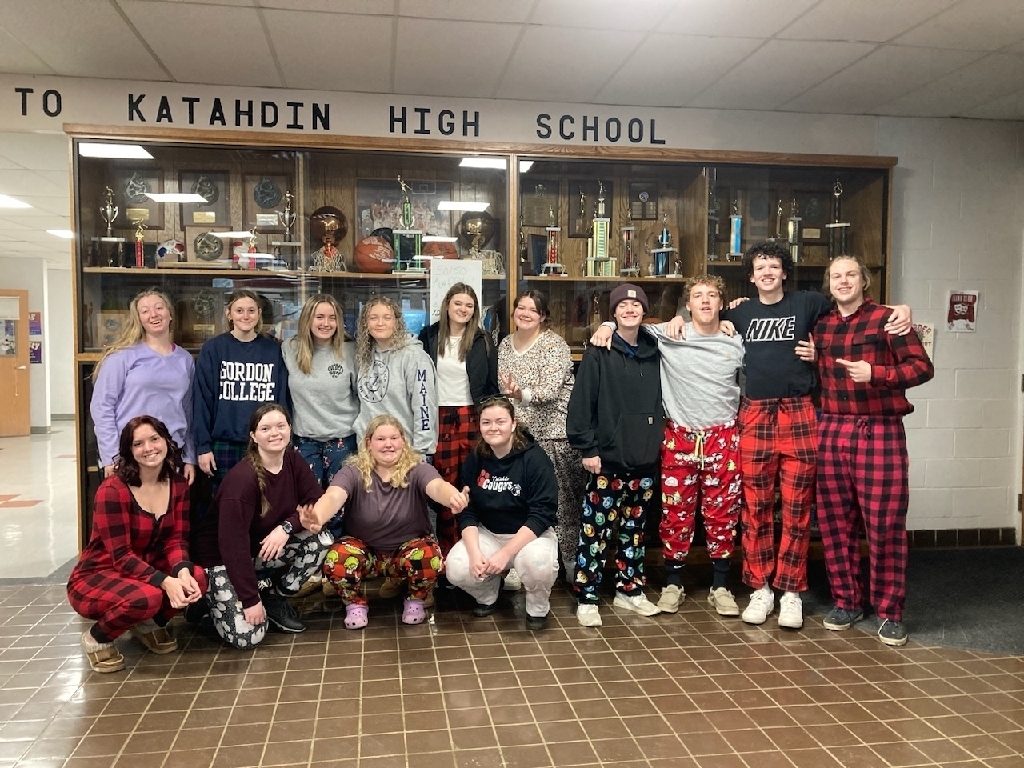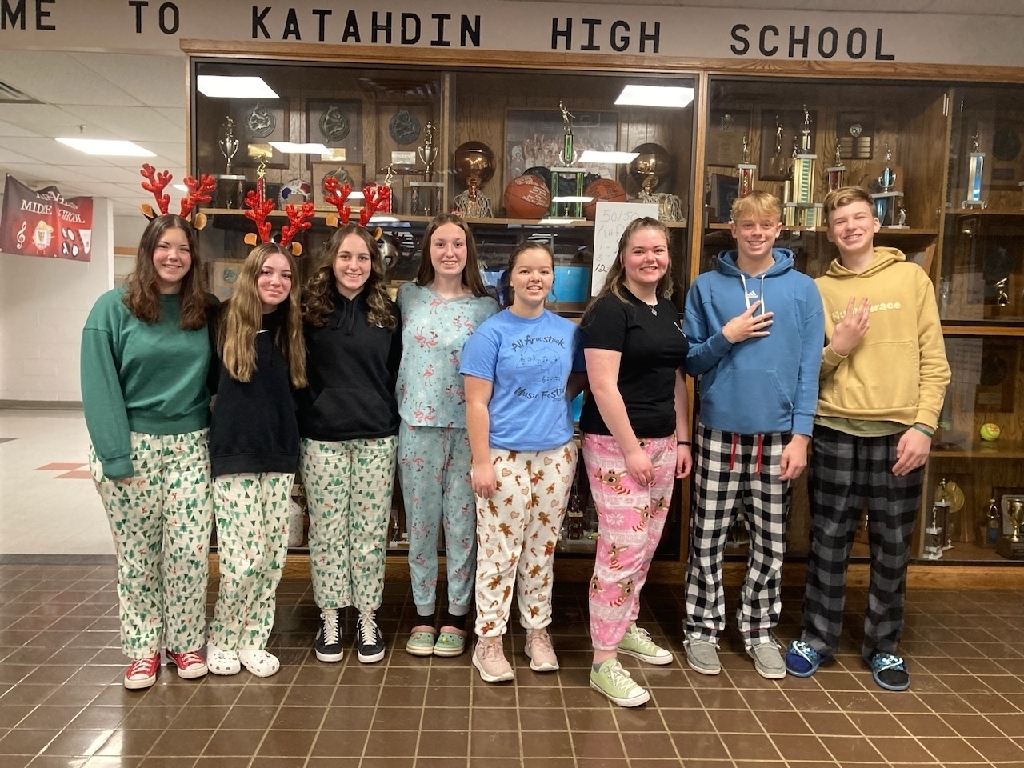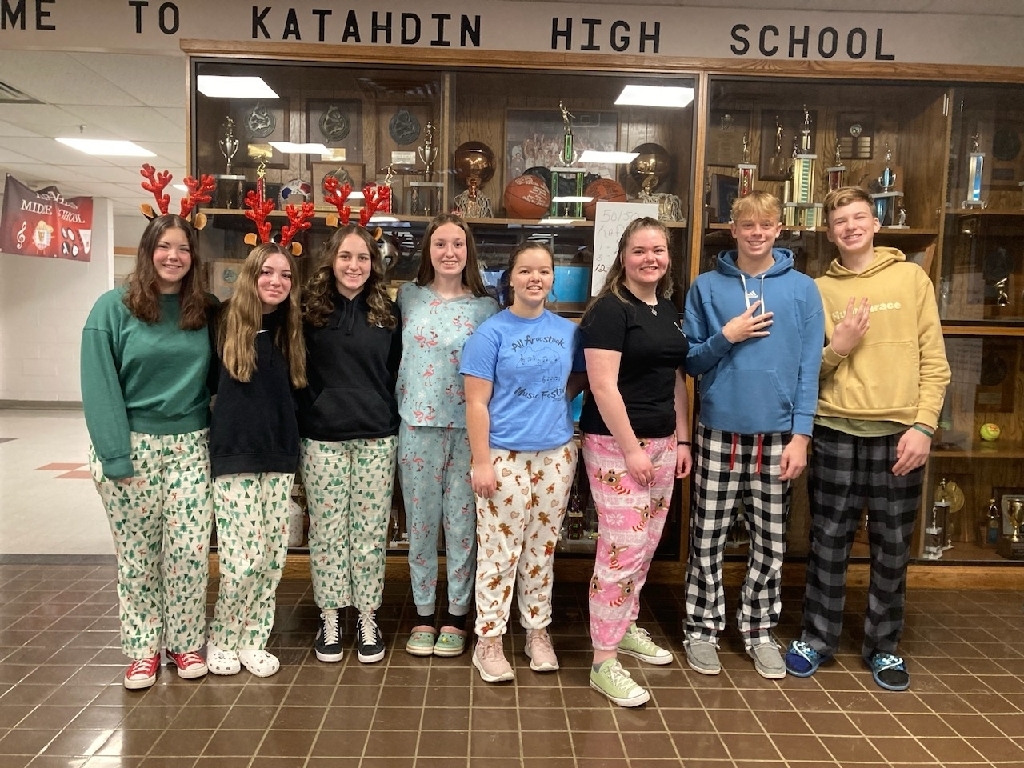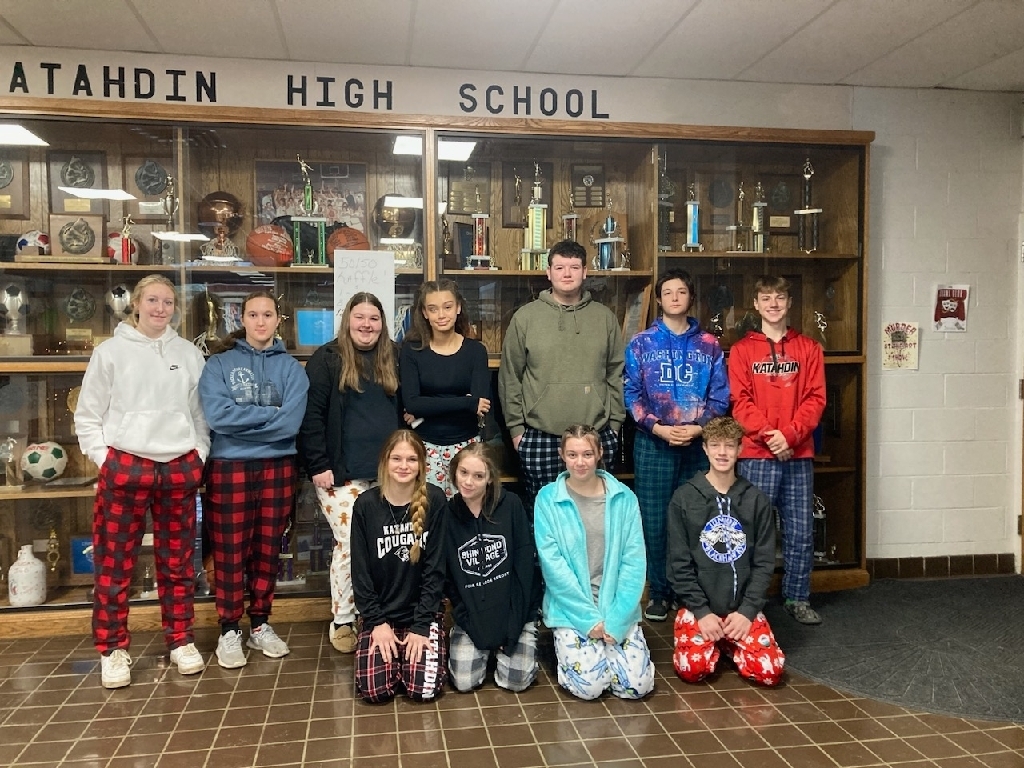 Decking the Halls and Trimming the trees has been an after school project for our creative HS students here at KMHS. The holiday themes show their creativity and spirit of the holidays!