Who would have thought - Oreo Cookies represent the Phases of the Moon! In Mrs. Hanson's class, Grade 6 explored the moon's phases to understand how the moon, Earth, and Sun interact. After studying the moon's phases and how it changes as it circles the Earth on its 29.5-day rotation, students were given 8 Oreo cookies to create a visual representation. Most importantly, they were able to EAT them!!!
KES Update: A few events will take place on Thursday, November 16. Your child should have brought home a paper today detailing the scheduled times per grade level for our Thanksgiving lunch. Please look for that. The food pantry will also take place Thursday at 2:30 in the KES bus garage. Thursday evening at 5pm the School Board meeting will take place in the KES cafeteria.
Mrs. Birmingham's Outdoor Education 2 (ODE 2) class succeeded in their fire-starting activity. Before heading outside to complete this part of the program, students must understand fire safety and the proper use of tools needed. The collaboration and cooperation between students made for a successful day of learning and celebration as KMHS ODE 2 lit it up!
Good morning! There is so much to celebrate this month! The girls' soccer team was awarded the MPA's Sportsmanship award and we also have two students accepted to the All-Aroostook band & chorus. These celebrations are independent of the sports awards that will be given to both the boys' and the girls' soccer teams at a later date. Please see the attached student-created poster for an exciting community event happening on Wednesday, November 15!
https://docs.google.com/document/d/1kq8nc1k3W30rVJfJ7cNdXo6-E2JicOouDdwbr6dWJ0E/edit?usp=sharing
In Mrs. Schmidt's classes, KMHS 8th graders used the "speed dating" model to help each other solve multi-step equations. Each student became an expert on their multi-step problem in order to help their classmates in case they needed it. Movement and peer learning are great strategies for learning new mathematical concepts. ❤️math
In honor of our Veterans and their families, 6th grade students in Mrs. Ritchie's class created a project that also instilled cooperative learning, clear communication, and civic awareness. It was quite an honor to witness these young people working for a common goal!
Katahdin staff and students would like to say Happy Veterans Day to all Veterans. Thank You for your service and dedication to our country.
School Committee Meeting November 16, 2023 at 5:00 PM
Save the date! Katahdin Elementary School is gearing up for the second annual Festival of Trees! Stop by after school, during the Winter Celebration & Concert, or over the weekend. All participants have the opportunity to earn or buy tickets to enter the prize raffle. Stay tuned for more exciting festival updates! **If you would like to sponsor a tree, make a donation, or volunteer during the festival, please call the main office (207-365-4285).** #wearekatahdin #learninghappenseverywhere
Mrs. K. Birmingham and Mrs. M. Birmingham have partnered their classes to provide learning opportunities to both high school and elementary school students. KES students learned more about nature and their senses, and Grade 9 students talked to Grade 1 while helping them put their thoughts into writing. These writings will be ongoing throughout the year and the partnership is helping build connections between young students and high school mentors. Thank you to each of the students for building community within our district!
Last week, Mrs. Beaton and her Spanish classes celebrated Dia de los Muertos, a tradition dedicated to honoring those who have passed. Students learn about the history and culture of the tradition in both middle school and high school Spanish classes.
Please see the following message from Kim Mann-McLaughlin: Hello! I have scheduled our girls' soccer team to go to Cony High School to accept their award for Sportsmanship. This is Saturday the 11th. The game starts at 11:00, and the girls will be recognized at halftime. The bus will leave Patten at 8:00 and Sherman at 8:15. Can you please announce that?
Adult Ed. is hosting a Snack and Paint event on Wednesday, November 15th at 5:30 p.m. The cost is $25 per person. Please call the KMHS office at 365-4218 to sign up.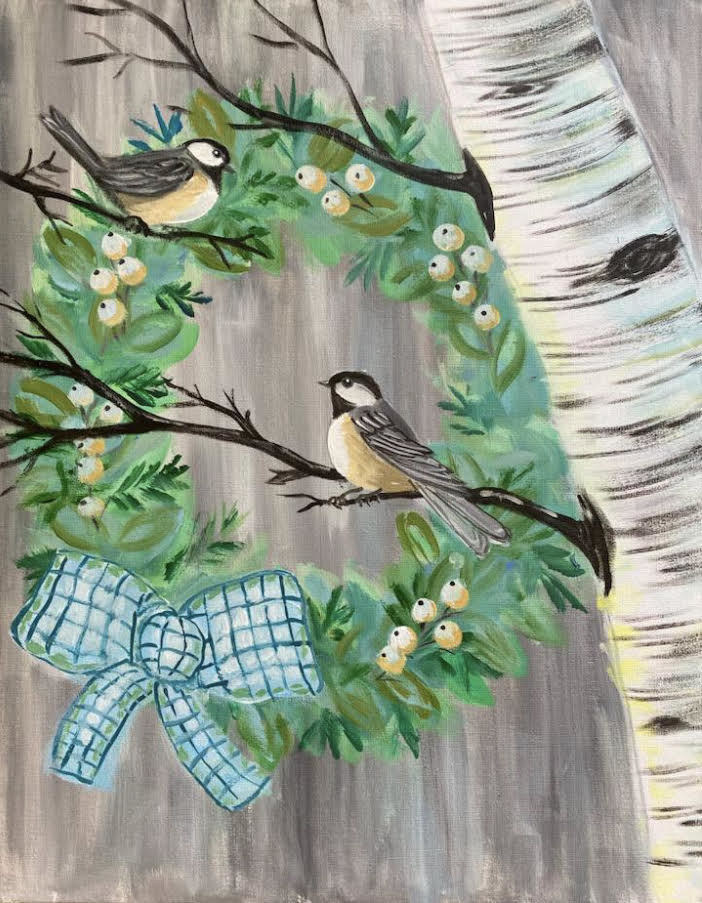 KES Weekly Updates: Monday, November 6th, grade one will have a National Park Ranger visit. Tuesday, November 7th, kindergarten will have a National Park Ranger visit. Thursday, November 9th is an early release day. Dismissal will be at 11:15. Friday, November 10th, there will be NO school in honor of Veteran's Day. Please remember to turn in your Thanksgiving Dinner paperwork in with your child if you plan on joining us for lunch. Please remember to have your child dress appropriately for our outdoor activities. Thank you and enjoy your weekend.
It's so important to recognize the vitality of employment opportunities in our area, including outdoor education and leadership opportunities. In Mrs. Birmingham's English class, students had the opportunity to learn about the history of logging and attended a workshop on the Wabanaki people. Afterward, a panel of individuals who work in outdoor careers spoke to them about the opportunities that are available in the surrounding areas.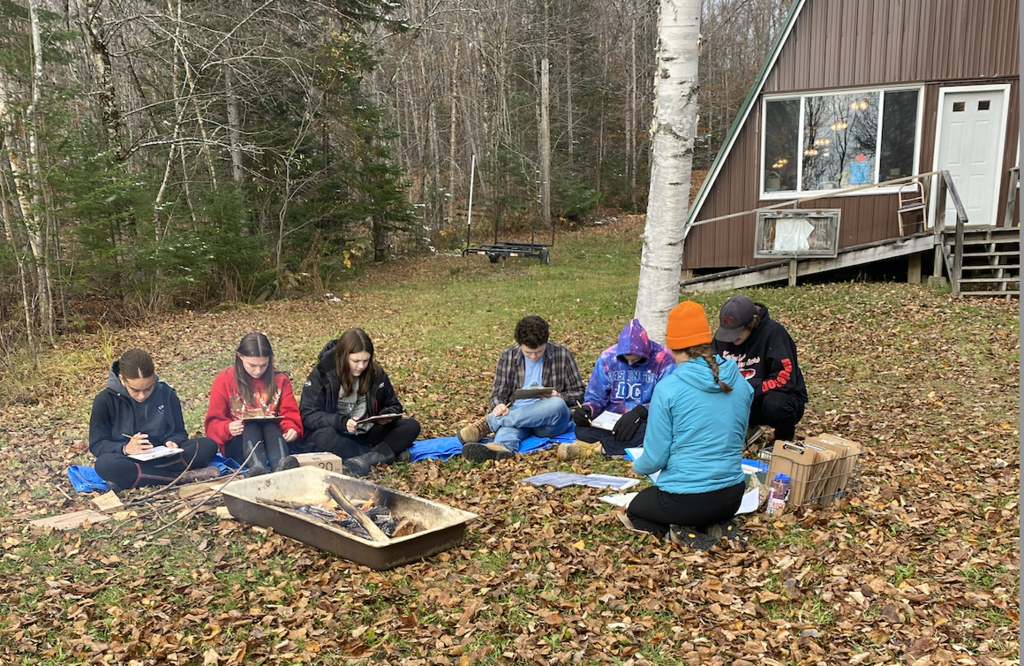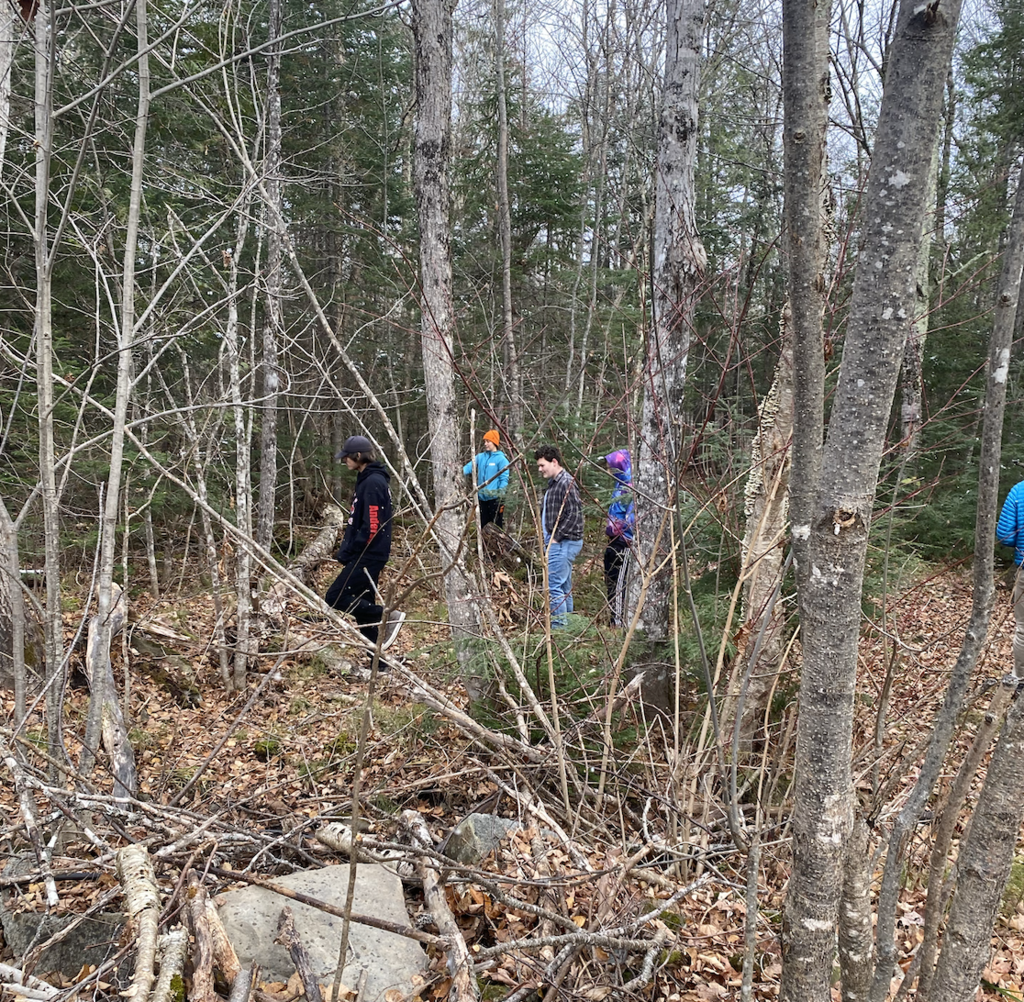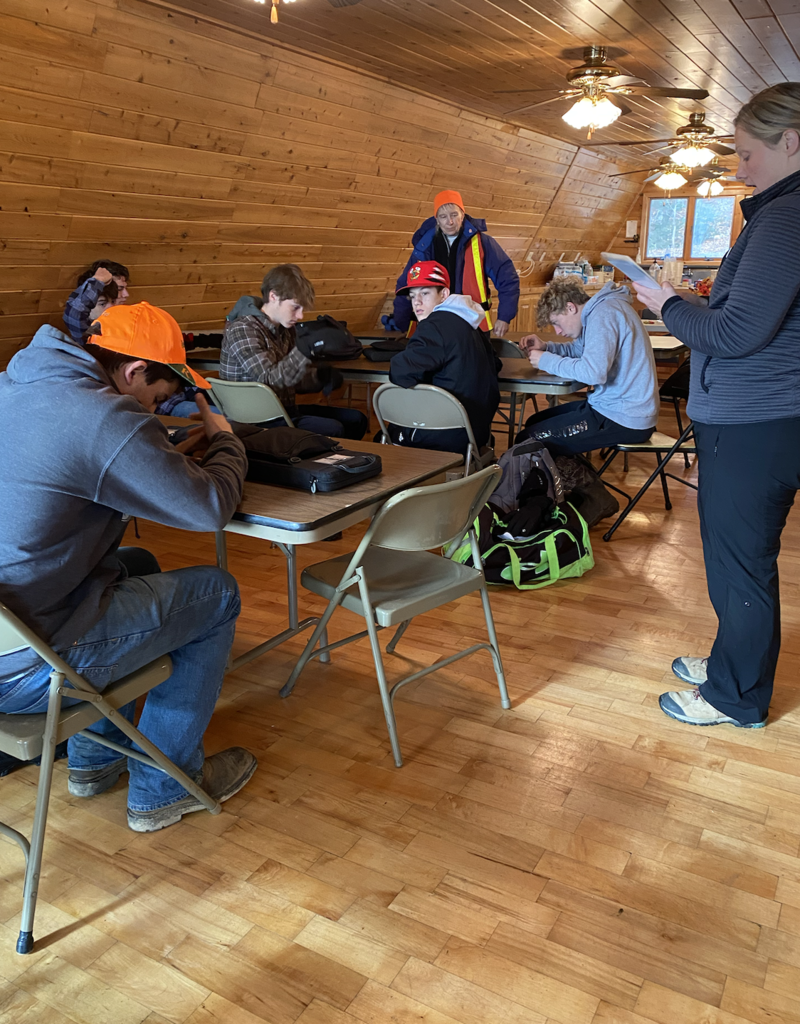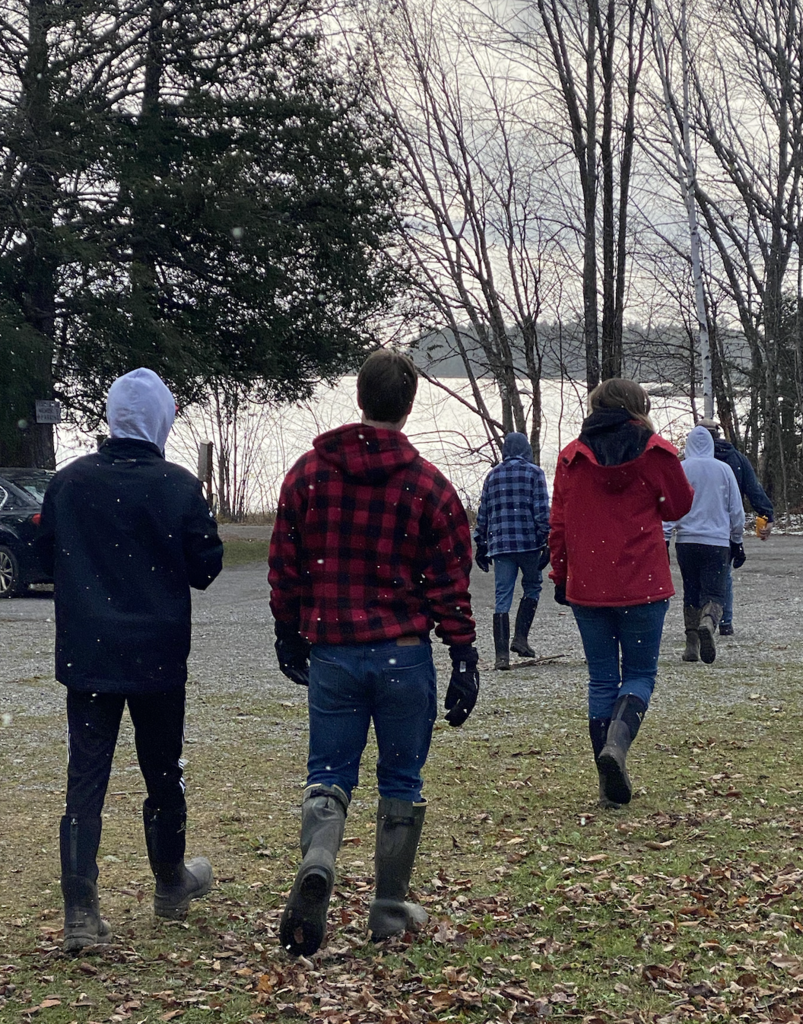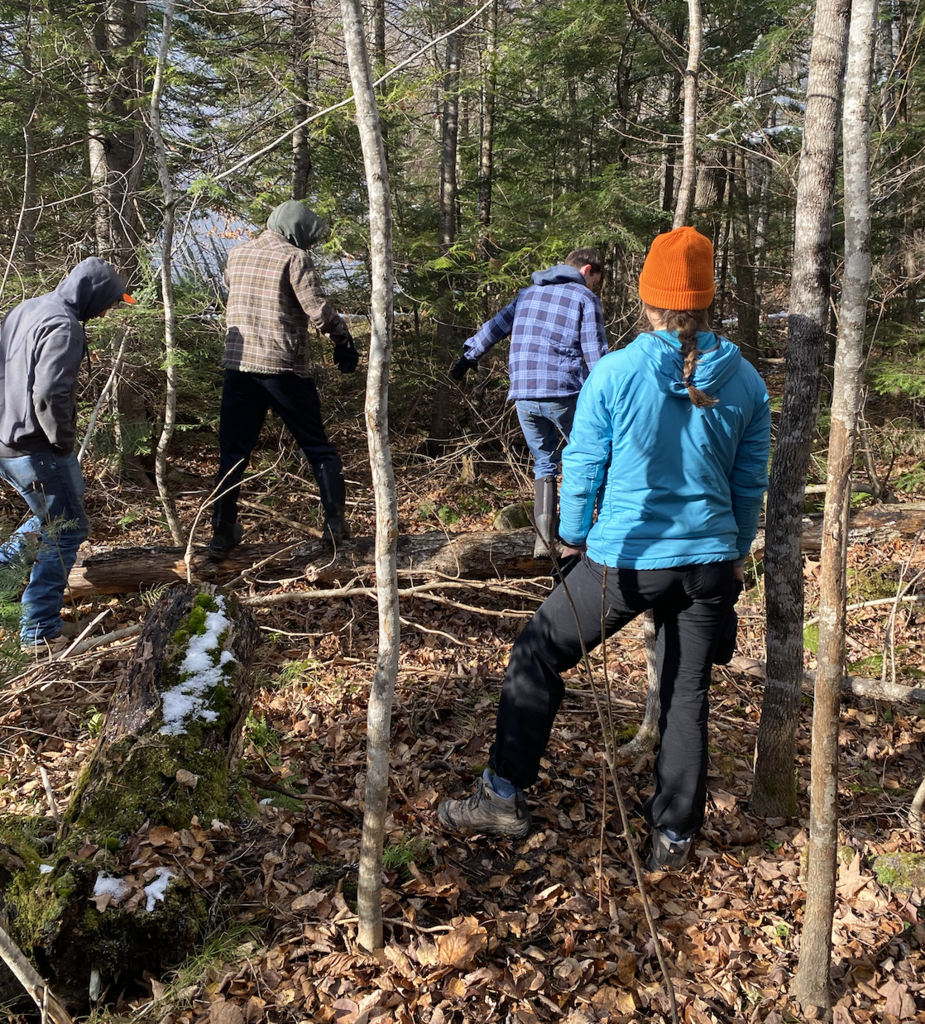 Happening tonight at 5:30 p.m Adult Ed. is offering a new group! Please call KMHS office at 365-4218 to sign up. Hi! I'm Clarissa. I'm a Sherman native and KHS alumni. I've been a nurse for ten years mostly in the hospital setting but most recently working as a skilled homecare nurse. I'm dissatisfied with our current healthcare model and want to help people on a more personal and holistic level. I'm starting a journey into Holistic and Functional Nursing and Nurse Coaching. One of the first ways I'm planning to lean into this is to begin offering some groups through Adult Ed at RSU 89. The first group I will be starting with will be a FREE Women's Circle. This will be a safe space to seek support, connection, and community with other women. This will start as a monthly meeting. The first meeting will be held on Thursday, November 2nd at 5:30 p.m. at Katahdin High School. The first several meetings I plan to create group objectives, rules and expectations. This is not MY group, it is yours…ours! We will build as we go, tailor topics to the group, learn and grow together. Please come with an open heart and mind and maybe a cup of tea, blanket, pillow or mat to sit on. This will be an informal and intimate atmosphere where we will start with some breathing and grounding practices and allow the conversation to develop organically. You can follow me at Holhealth Maine on Facebook for more info, information on holistic and alternative remedies and more! I look forward to connecting with you!
Halloween Celebrations at KMHS! It's always a good time watching kids of all ages enjoying spooky fun....
Stacyville Fire Department joined Katahdin Elementary for a great lesson in Fire Prevention and Safety. Pictured: Mrs Duffy's PreK class, Captain Rick, Firefighter Chad, and Sparky.
Grade 3 learned about the life cycle of pumpkins. Different varieties of pumpkins including Sugar, Jack-O-Lantern, Red Warty, and Tiger Stripe Pumpkins. After carving the pumpkins Grade 3 sampled different favors of pumpkin seeds and graphed the results of their taste test.
Good morning everyone! It's likely to be a busy week as we slide into November. Here are the highlights so far: October 31st is Halloween--always an exciting time! Yes, middle and high school students are allowed to wear costumes to school, as long as the basic guidelines are followed: school-appropriate, no blood, weapons, or masks. Cougar points are awarded to the HS class with the largest percentage of participants! (Also) October 31: KMHS High School girls' soccer team will be playing at home against Lee at 2:00 pm November 1: Middle school boys' and girls' basketball teams will play at Hodgdon, 3:00 and 4:45, respectively. November 3rd finds us at the end of Q1 already! Students and parents, please check web2school for the most updated information and seek the necessary support. Report cards will go out next week. Seniors have been asking for GPAs. Though the official numbers aren't calculated until after the end of Quarter 2, Mrs. Daggett will be sharing PRELIMINARY GPA scores later today with students.