KES's nutrition department is using the Maine Harvest of the Month program as a guideline for getting nutritious, locally grown foods into school meals.
Each month a seasonal product from within the state is highlighted. October's featured product is apples!
Our process begins with a recipe. This month it's a Maple Apple French Toast Bake. Here's a copy of the recipe (plus some bonus recipes) if you'd like to celebrate Maine apples at home: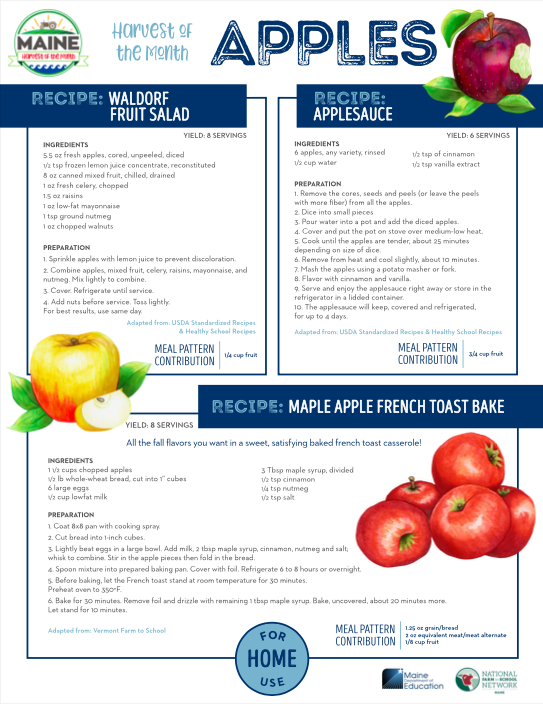 Next, we identify a local source for the key ingredient. These apples came from the Katahdin Children and Families Foundation orchard in Patten. As a bonus, the maple syrup came from Gould Mountain Maple Products in Sherman.
Then, Ms. Gabrielle's All About Food special preps the ingredients. In this case, peeling and chopping the apples while learning a bit more about how they grow. So much fun!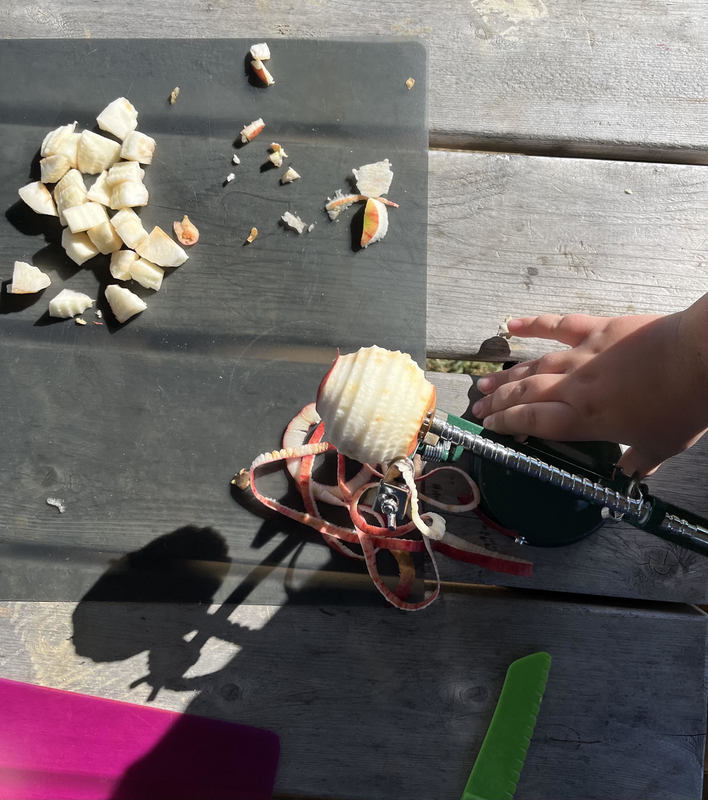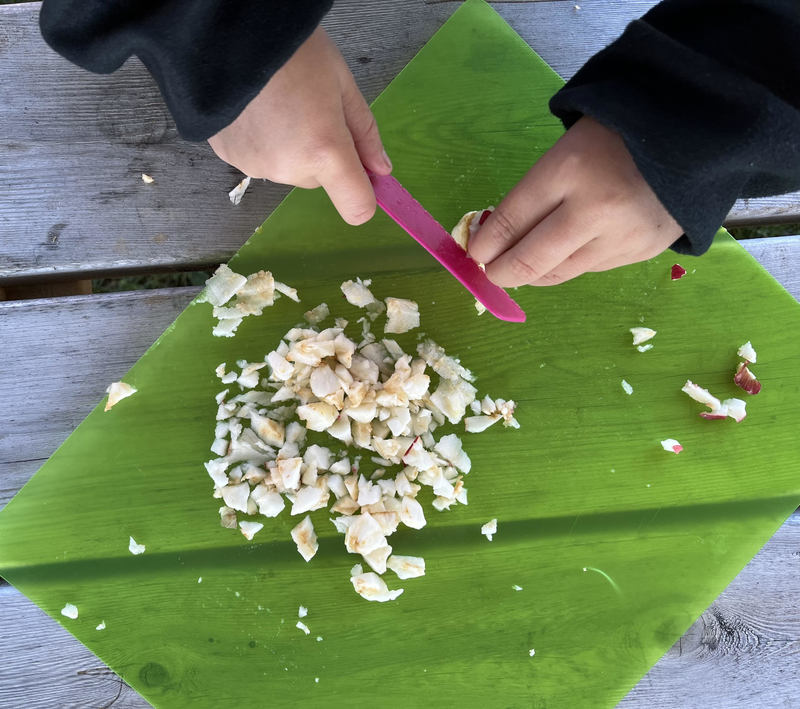 Once the recipe is prepared, we serve it as a taste-test during lunchtime. Students who try it get to vote on how they feel about it. As you can see, most students loved our Maple Apple French Toast Bake!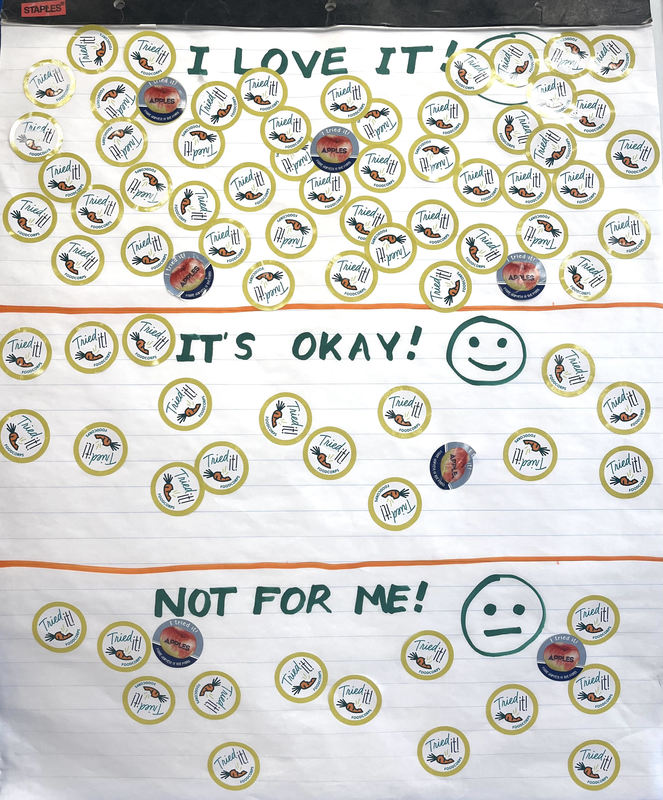 Here's the really exciting part: recipes that students enjoy have the potential to join our permanent menu rotation!
Stay tuned for next month's featured product!
*Try Something New poster is by Amelia Rivers*